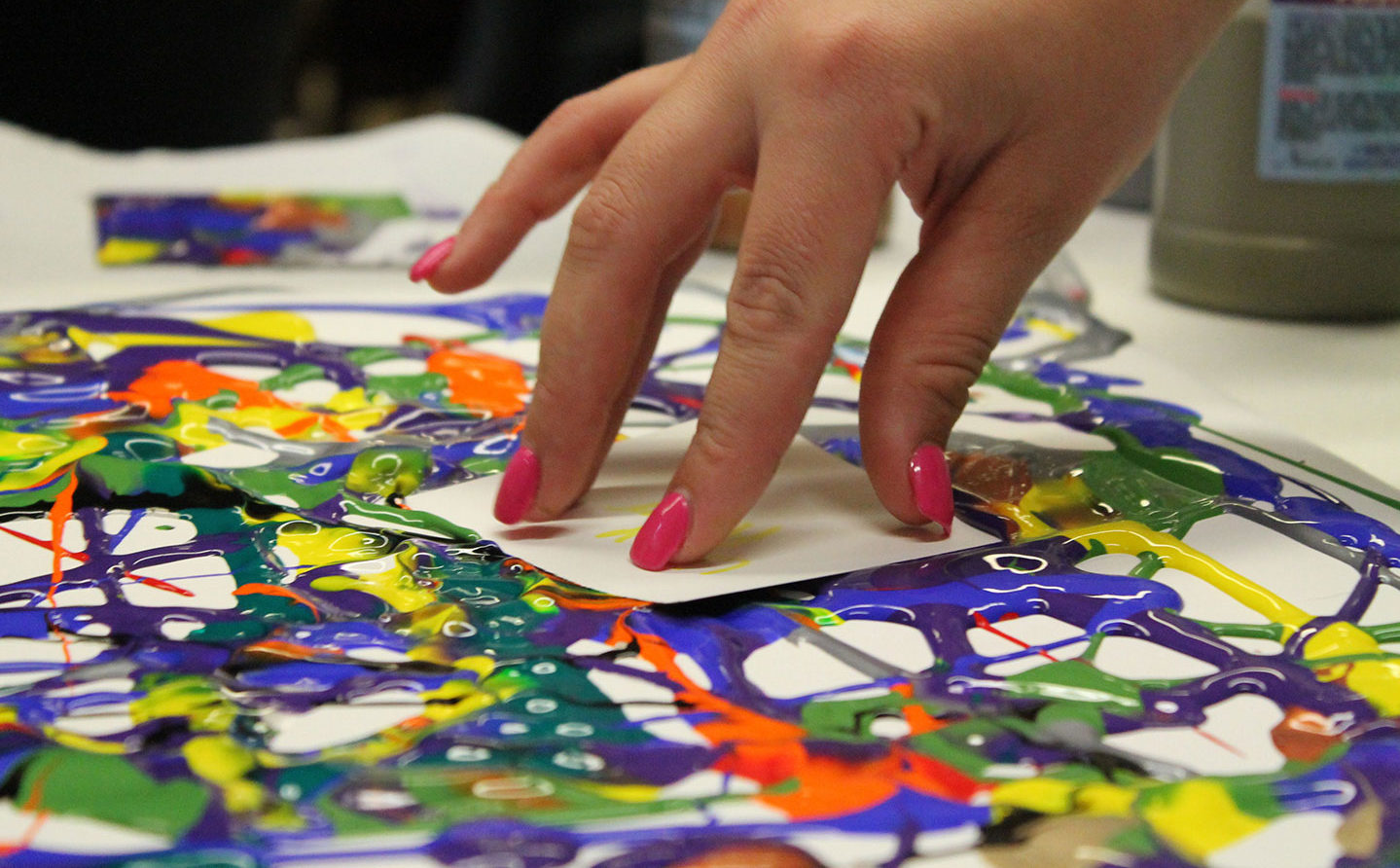 Pre-Art Therapy Concentration
An art degree with a pre-art therapy concentration from SMWC can be pursued as a traditional on-campus student degree program. 
Pre-Art Therapy Overview
Do you have a passion for art? Do you enjoy helping others? As an art major with an art therapy concentration, you can combine these interests.
With a background in both art and psychology, you will be prepared to attend a graduate program in the art therapy field, earning your Masters of Art in Art Therapy.. Much of this learning happens at Hulman Hall, which houses the Department of Art and Design, featuring studios for drawing, painting, ceramics and design. A gallery will also give you an opportunity to display your work.
Why Major in Art with a Concentration in Art Therapy?
Art therapy utilizes art in therapy and art as therapy to help individuals express thoughts and feelings. The art major with art therapy concentration provides an educational foundation in art and psychology. Art Therapists serve a variety of people in numerous settings including mental health centers, medical and cancer treatment programs, schools, nursing homes, and art centers.
The American Art Therapy Association (AATA) requires a master's degree as the entry-level degree for practicing art therapists in the United States. Saint Mary-of-the-Wood College's pre-art therapy degree program prepares students to meet the requirements for admission into art therapy graduate programs through a strong, cohesive curriculum.