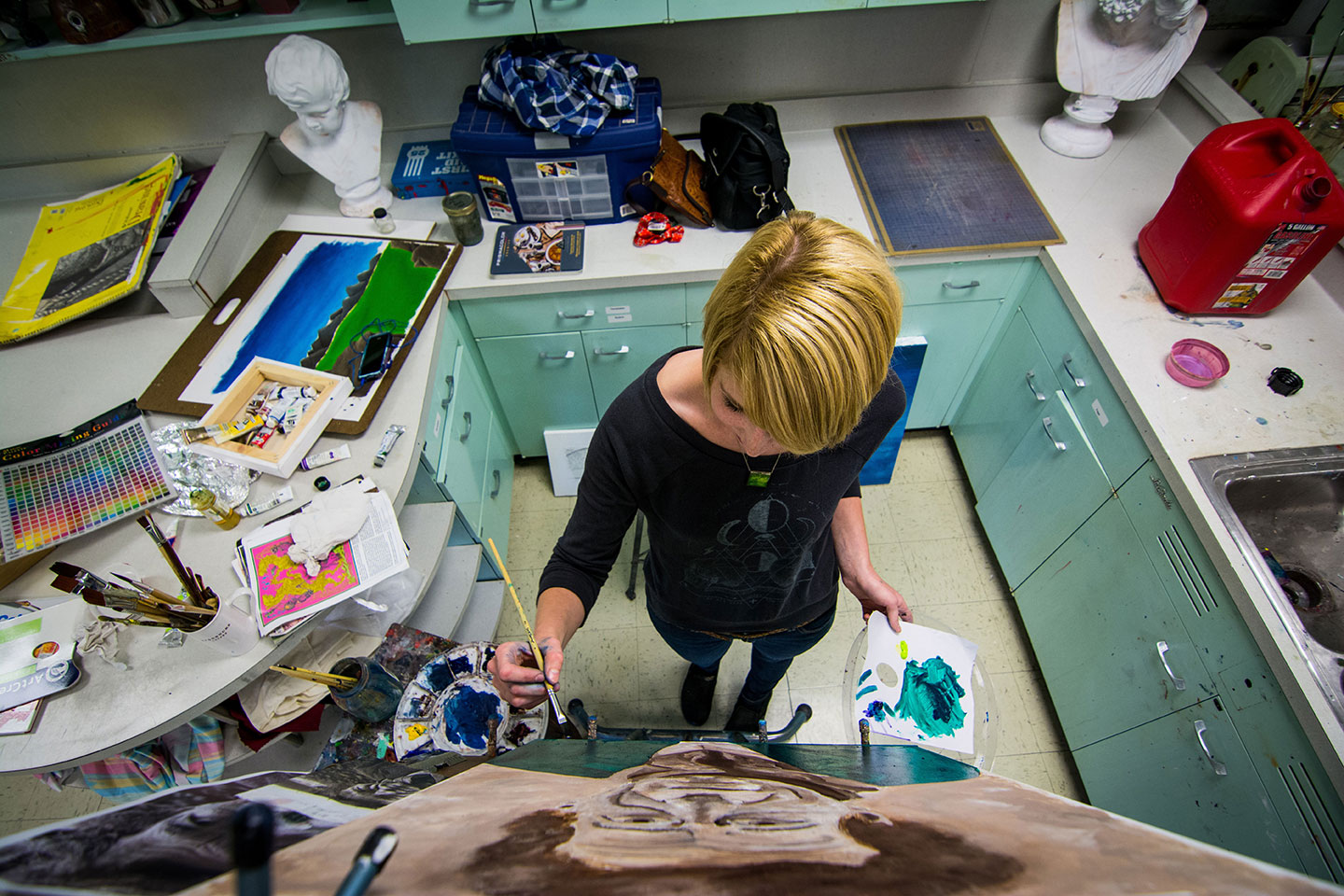 A mixture of traditional and digital art disciples within SMWC's on-campus art major will help prepare you for a creative future in the arts.
Bachelor of Arts (B.A.) in

Art Overview
When you complete your art degree at SMWC, you'll graduate with a unique combination of problem-solving and visual communication skills. As an art major, you will learn to analyze various forms of visual expression and develop skills in a variety of two- and three-dimensional media.
This learning happens at Hulman Hall, which houses the Department of Art and Design, featuring studios for drawing, painting, ceramics and design, as well as a computer lab. A gallery gives you an opportunity to display your creativity and innovation for all of campus and the Terre Haute community.
Why Major in Art?
Since its founding in 1840, Saint Mary-of-the-Woods College prides itself on providing an atmosphere where the arts can flourish. Through individual attention, students are encouraged to broaden their knowledge and talent. This is accomplished through a strong curriculum coupled with participation in the arts. SMWC's liberal arts base not only encourages exploration, but also provides the means by which to begin.
As traditional art disciplines are integrating digital technologies, SMWC offers a curriculum that not only teaches students the skills necessary in a variety of mediums, but also how to problem-solve and realize the best medium to communicate their concept.
Students will leave SMWC with a portfolio of professional-quality work from their art classes. Each art major will graduate with marketable digital skills, yet still have the background of a fine artist prepared for a variety of art careers.