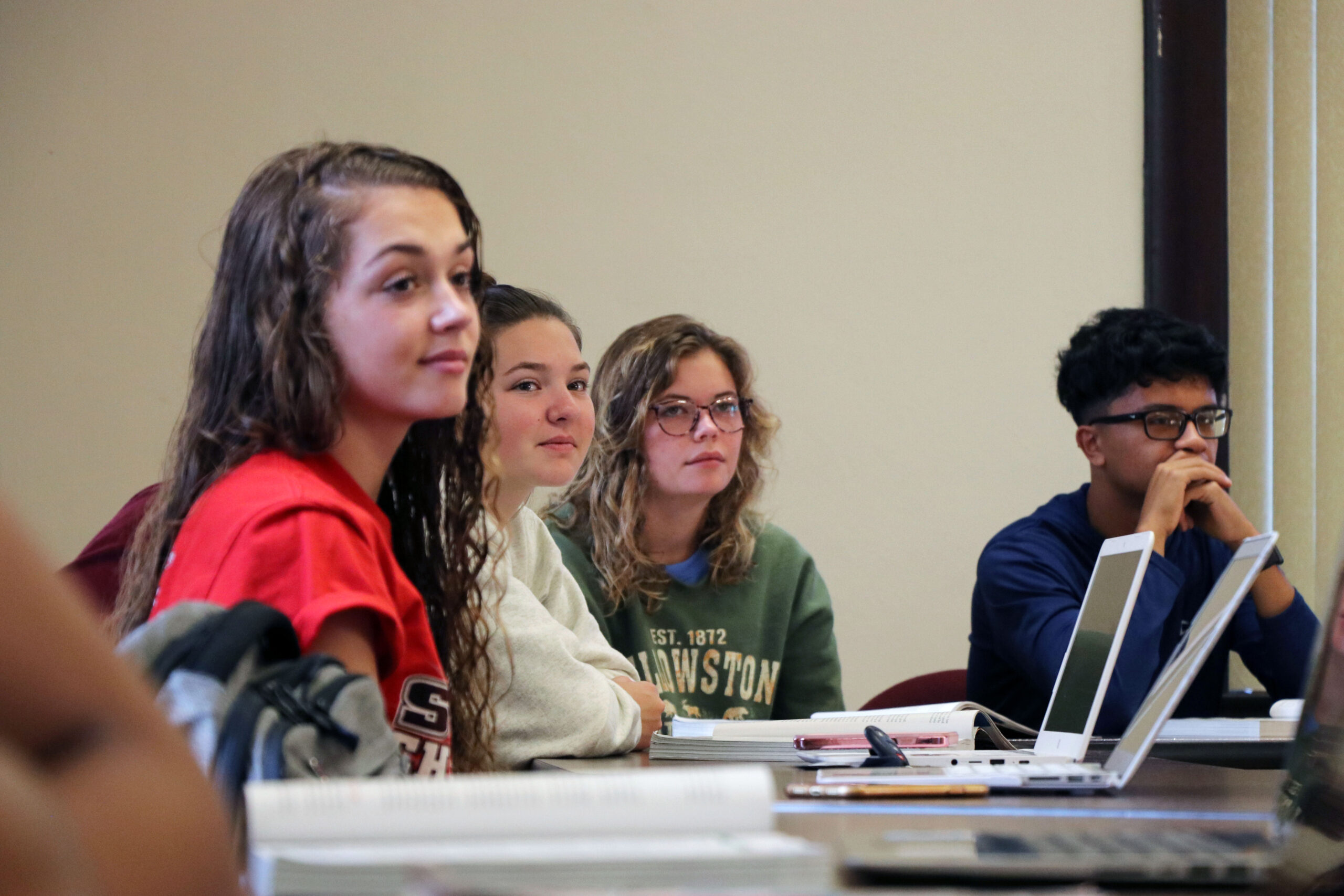 Expand your career path with an English degree from SMWC as an on-campus student or in our online degree program.
Bachelor of Arts in English (BA) Overview
Are you curious about how literature shapes your world? Do you want to acquire skills to last a lifetime? An English degree from SMWC will help define the shape of your future.
As an English major, you will learn how to communicate effectively and creatively to prepare yourselves for graduate study or a meaningful career in a variety of fields. You will explore literature as a creative art and its impact on cultures in the U.S., United Kingdom and around the world. A special attention is given to the contributions of women to literature.
Studying in London at Regent's College for one semester or for a summer is a study abroad option. One-half of the total credit hours required in the English major or minor must be taken at SMWC. In addition, students must receive a final grade of "C" or better in all required courses within the English major or minor.
Practical Experience as a Student
Do you write poetry or short stories that captivate audiences? You can publish your work in SMWC's literary magazine, Aurora. Through our Career Development Center, you can dig deeper into your field and network with experts and test drive different positions. Many of our students get hands-on professional experience in English degree jobs:
Writing blogs, brochures and newsletters for organizations
Writing technical descriptions for nature reserves
Working behind the scenes at television stations
Creating social media strategies for nonprofits
As an English major at The Woods, you'll have many opportunities for intellectual exploration, in-depth interactions with your professors and practical experience outside the classroom. 
English Career Paths
English is not just English. English is history, philosophy, law, art, math and so much more. Maybe you want to write political speeches, brochures for nonprofits or edit for a publishing house. As an English major, you will find yourself often asked if you know what to do with an English degree. An English degree from SMWC will allow you to say, "Anything I want." You can make your mark in English degree jobs such as:
Government
Publishing
Advertising
Public relations
Communications
Marketing
Museums
Higher education
The English major degree program at SMWC will also prepare you for a master's or doctorate in many fields, such as law, journalism or communications. Employers constantly rank communication skills at the top of their must-have list. As an English major at The Woods, you will learn skills that will not only benefit you in class, but in all your lifelong goals.
Check out our blog 7 careers you can have with a degree in English