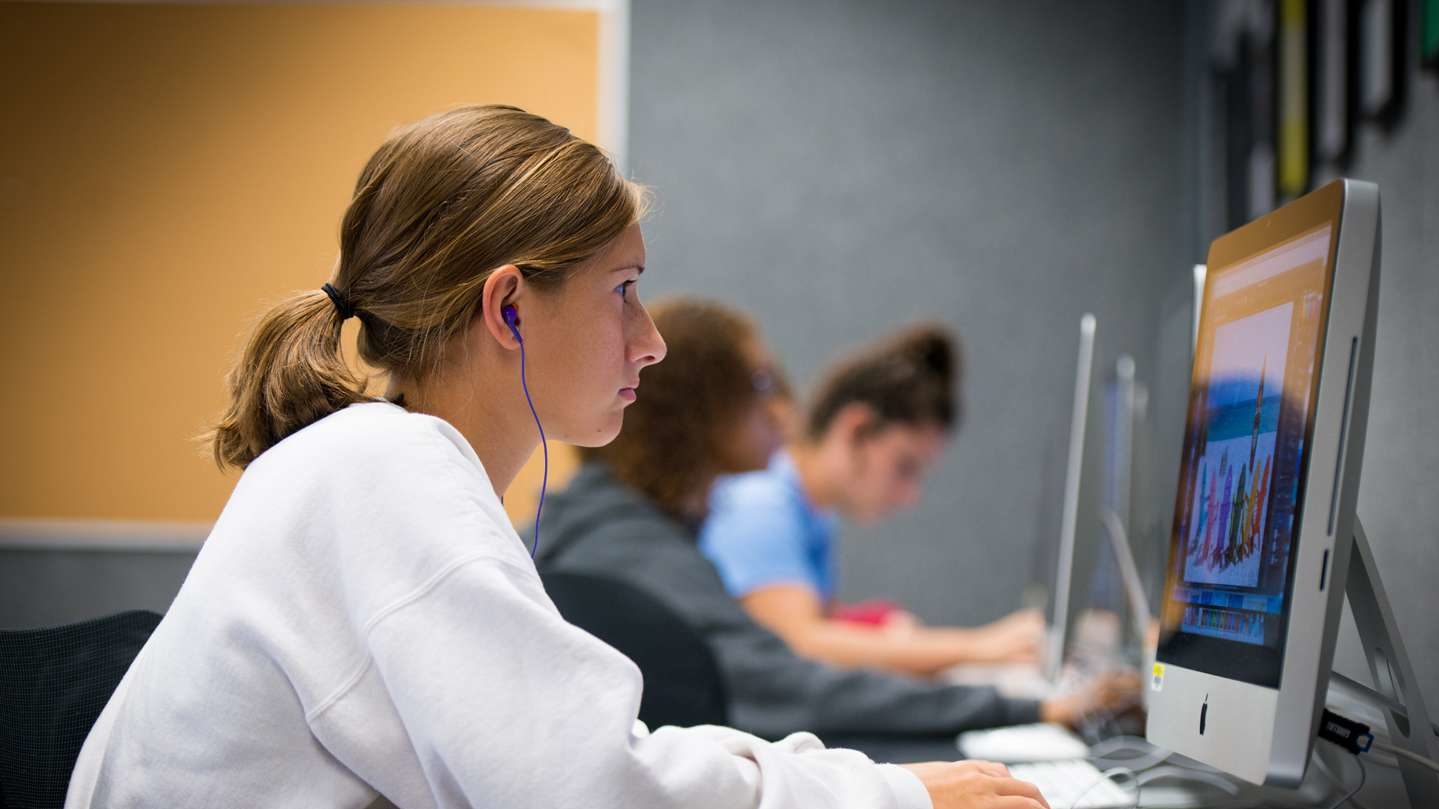 Graphic Design Degree Program
A bachelor's degree in graphic design from SMWC prepares you for a meaningful career creating visual content to communicate messages.
Bachelor of Arts (B.A.) in Graphic Design Overview
A creative person who likes to express themselves through type and images make an ideal graphic design major. With foundational courses in the studio arts, you will develop the skills to conceptualize, while also having the knowledge to bring ideas to life using industry-standard computer software. A gallery gives you an opportunity to display your artwork for students, faculty, staff and the Terre Haute community.
Major in Graphic Design
With the constantly changing nature of graphic design in mind, SMWC offers a curriculum that not only teaches students the skills necessary for design, but also how to problem-solve and communicate their concept.
While graphic designers need to know how to use industry-standard computer software, the designer must also be proficient in other forms of art, as well. SMWC's graphic design curriculum will provide a strong foundation in the visual arts in a manner that integrates and combines both art and design.
Students will leave SMWC with a portfolio of professional-quality work from their art and design classes. Students majoring in graphic design will be prepared for a variety of careers designing for both print and interactive fields, as well as conceptualize.
Graphic Design Career Paths
Classes at SMWC will prepare you for a variety of graphic design careers including: