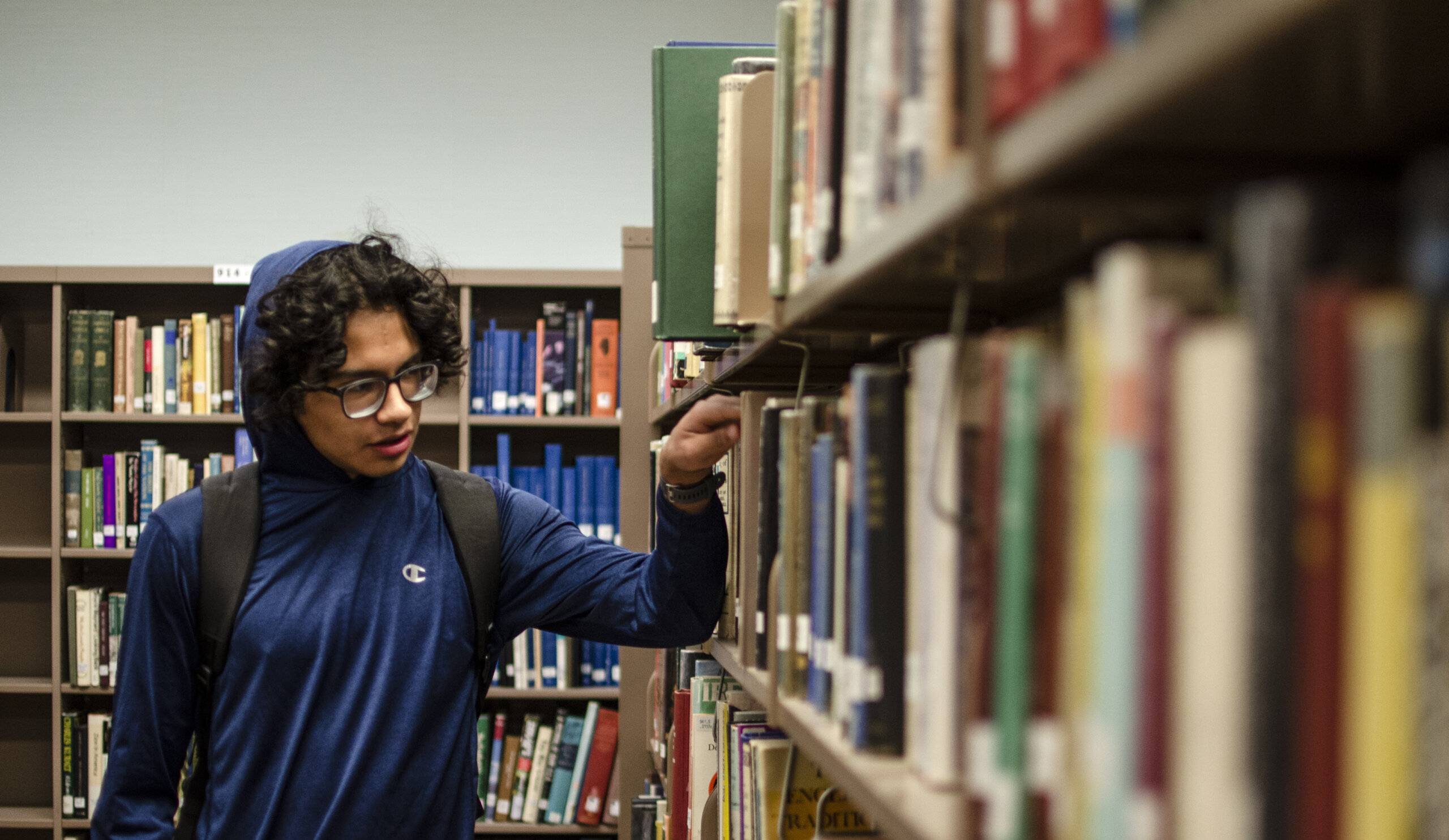 Humanities Degree Program
A Humanities degree from SMWC can be pursued as a traditional on-campus student.
Bachelor of Science (B.S.) in Humanities Overview
Are you curious about the cultural evolution of mankind? Do you see yourself as a leader who can shape social policy? As a humanities major at SMWC, you'll explore the vast skyline of humanity and become an effective leader in today's complex and evolving world.
As a humanities major, you can:
Choose humanities courses in the order that you wish, in consultation with your adviser
Have freedom to choose from many electives in the humanities and other areas
Also major or minor in another field, or take courses to develop personal interests or professional skills
Have close relationships with faculty from a number of different academic areas
Open the door to professional advancement and career opportunities
Learn about literature, history, philosophy and theology
Sharpen your critical and creative and communication skills
Strengthen your research and organizational skills
Develop sensitivity to your own interests and the interests of others, so that you can work with people in large and small groups
Enrich your learning by participating in activities related to your interests, including singing, writing and publications, theatre and art
Individualized Major
Students may choose to work with faculty members to develop individualized majors which meet their unique goals better than one of the regularly offered majors.
Process for Designing an Individualized Major
The student formulates ideas about his/her personal and career goals and possible areas of study.
The student discusses these ideas with a faculty member whose expertise or interests fits the possible area of study. The Office of Academic Affairs can help students identify possible faculty members.
With the faculty member's guidance, the student prepares a proposal for an individualized major.
The faculty member and the department chair must sign the proposal before forwarding to Academic Council for review and approval.
The proposed individualized major should be approved by Academic Council before the end of the student's sophomore year.
Proposal for an Individualized Major
A proposal for an individualized major consists of six parts:
Proposed Title of the major (and minor if also proposed).
Discussion of the student's goals and how the proposed major and courses in the major will help him/her achieve these goals.
List of courses proposed for the major (and minor, if necessary):
Total number of hours in the major (and minor, if necessary).

Course number
Course name
Number of semester hours of each course
If a course will not be taken at the College, specify where it will be taken.

Course Sequence: Sequence of courses by semester, showing that prerequisites are appropriately scheduled. General studies and electives should be included in this plan.
A copy of the student's current College transcript.
Sample proposals for individualized majors may be obtained from the Office of Academic Affairs
Humanities Career Paths
What can you do with a Humanities Degree?
As a humanities major at The Woods, you'll gain unlimited understanding of the world with a profoundly marketable degree that opens up many paths for careers and graduate study. Humanities majors consistently perform in the top tier on all graduate-level tests, such as:
Law School Admissions Test (LSAT)
Medical College Admissions Test (MCAT)
Graduate Management Aptitude Test (GMAT)
Graduate Record Exam (GRE)
Many students who pursue humanities find their niche in:
Law: family law, U.S. Department of Justice
Healthcare: program directors, pharmaceutical companies
Education: teaching, higher education administration
Public Relations: advertising, development, media
Government: consumer affairs, travel, tourism
As a humanities major, you'll analyze entire generations of leaders and visionaries. You'll use your broad skillset to make well-informed decisions and develop creative solutions that make an impact in the world.