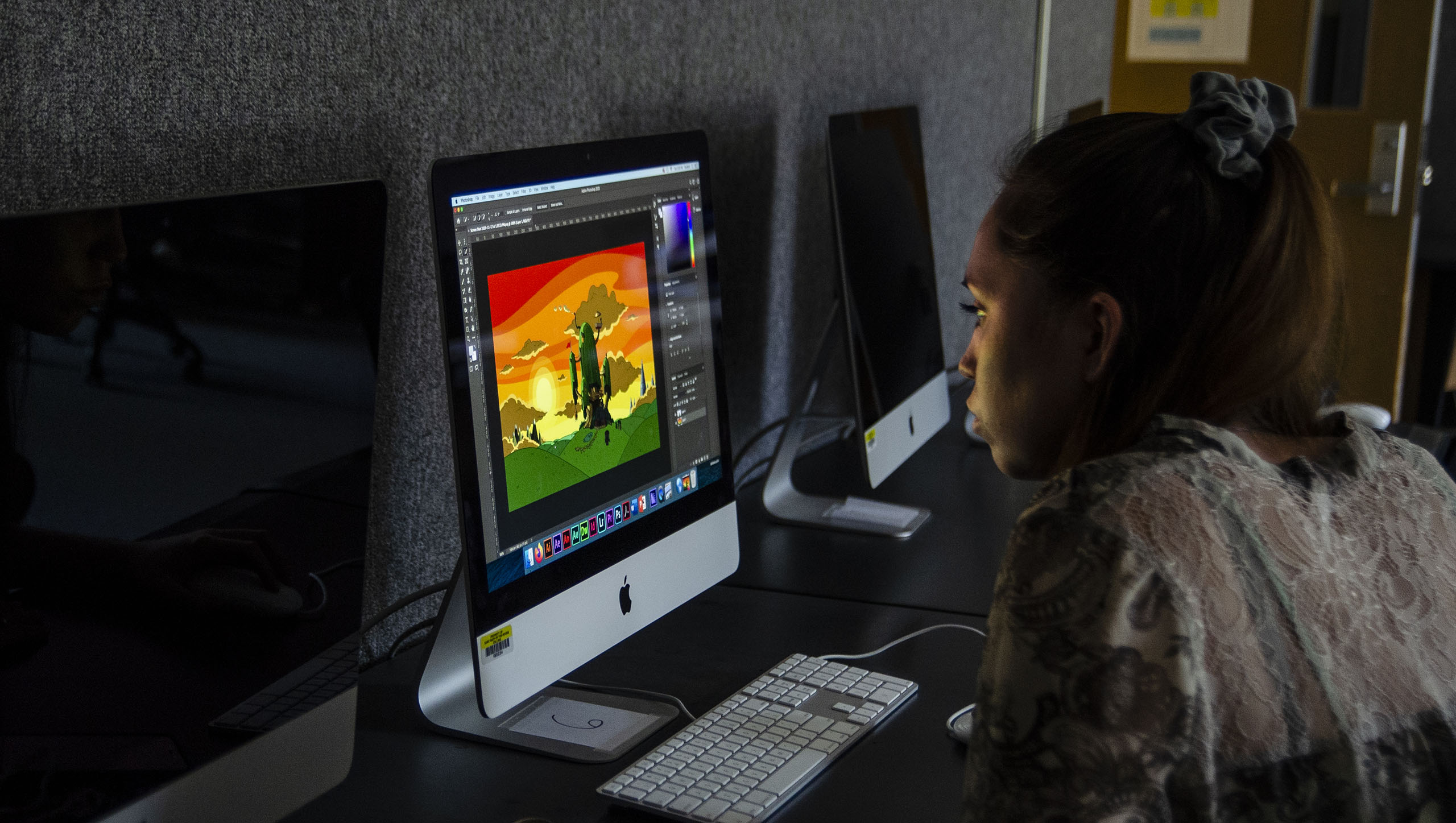 A bachelor's degree in media art from SMWC prepares you for a meaningful career in the arts or business.
Bachelor of Arts (B.A.) in Media Art Overview
The media art major at SMWC will prepare you for a rewarding career by giving you the technical knowledge and conceptualization skills to communicate your ideas through photos and videos.
With foundational courses in the studio arts, you will develop the skills to conceptualize, while also having the knowledge to bring ideas to life using industry-standard computer software. A lighting studio will support your photo and video projects. A gallery gives you an opportunity to display your artwork to students, faculty, staff and Terre Haute community members.
Major in Media Art
SMWC's media art major combines a student's creativity with technology in an effort to express concepts through a variety of media. They will not only learn the skills that are necessary to create appealing photos, videos and interactive designs, but they will also learn how to problem-solve.
With a need for proficiency in traditional forms of art, SMWC's media art curriculum will provide a strong foundation in the visual arts in a manner that integrates and combines both art and technology.
Students will leave SMWC with a portfolio of professional-quality work from their art and media classes. Students majoring in media art will be prepared for a variety of careers.
Media Art Career Paths
Classes at SMWC will prepare you for a variety of media art careers including: