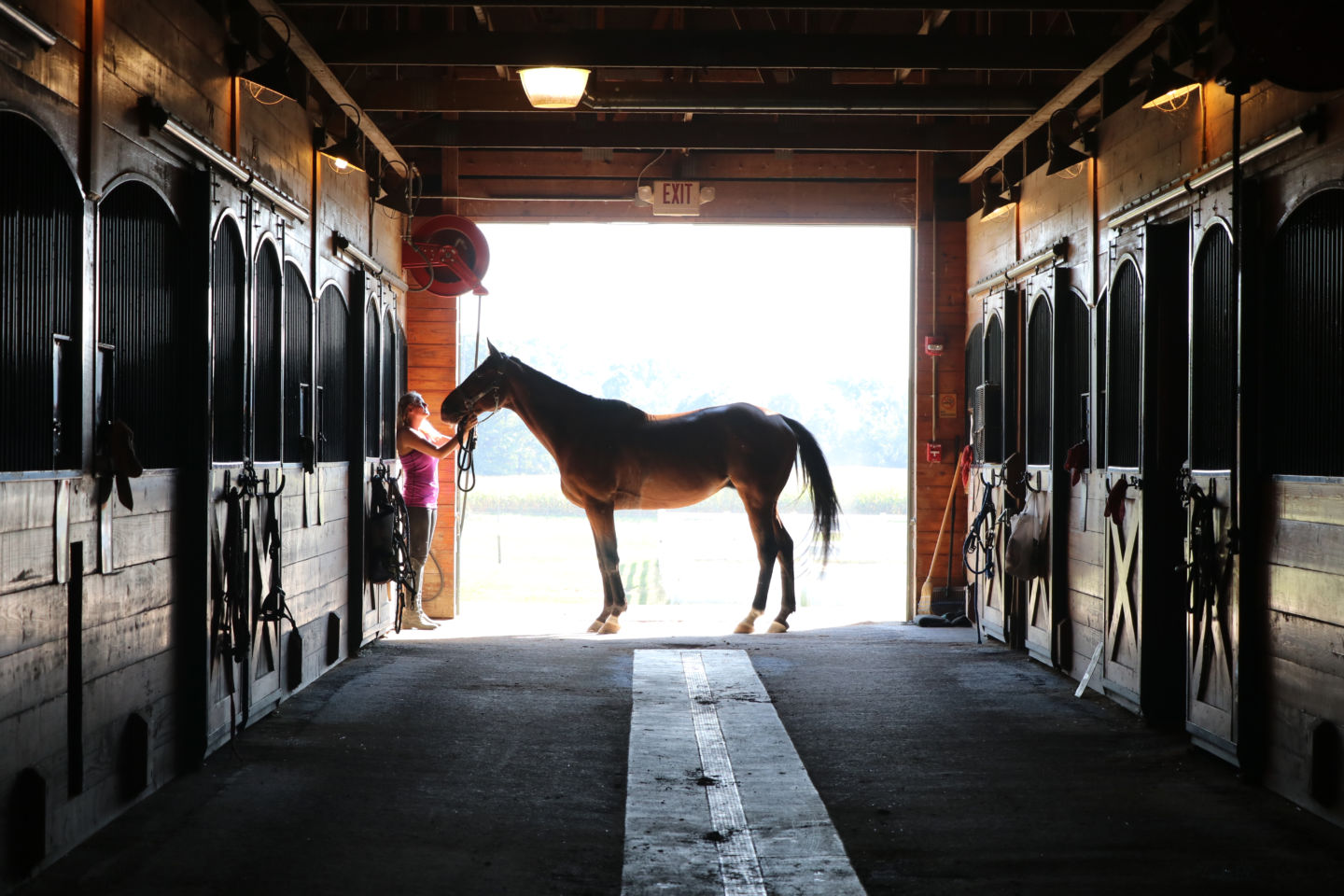 Equine Science Overview
The equine science minor is designed for pre-professional students or those desiring a solid background in equine science. This minor adds emphasis to general horse knowledge across many facets of the equine industry. Students interested in pursuing graduate degrees, veterinary degrees and/ or interested in being a vet technician will find this minor helpful. This minor is also very useful for individuals looking to eventually own or run their own boarding or training facility because there is so much general horse knowledge to be found in these courses. We strongly encourage this minor for all students who are interested in working directly with horses after the completion of their degree.
Equine Science Career Paths
Careers in the equine industry are diverse in nature and requirements. Combined with majors in the sciences or the arts, a minor in equine science would provide you the opportunity to pursue careers in:
Managing horse breeding facilities
Equine research
College teaching
Breed associations
Event management
Cooperative extensions
Equine massage/physical therapy
Horse publications
Farriers
Equine reproduction specialist
Equine nutritionist
Barn managers
Employers of Our Graduates
Love Way Therapeutic Center, Indiana
Equine Country, North Carolina
Stepping Stone Farms, Georgia
Maple Ridge Sport Horses, Indiana
Last Straw Ranch, Texas
Pine View Farms, Ohio
Hoosier Park Race Track, Indiana
Equine Internships
We assist you in finding educational internships for the summer and during school breaks. Previous internships have included work at breeding farms, lesson and show barns, and summer camps. Internships are a valuable learning tool and we strongly encourage students to take advantage of this experience even before you begin your college education.