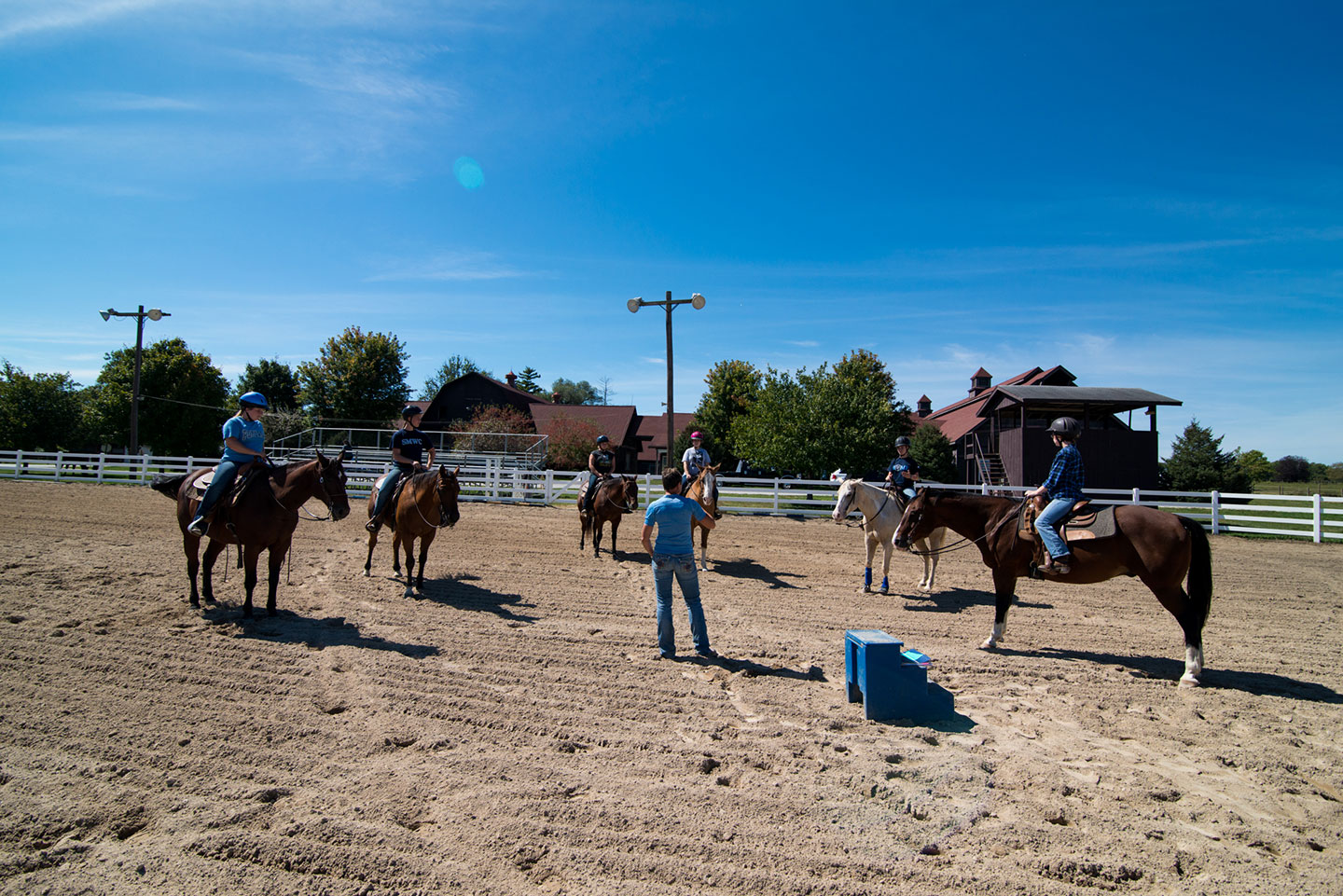 Equine Training and Instruction Degree Program
Work towards a career in the equine industry with a bachelor's degree in equine training and instruction in our on-campus degree program.
Bachelor of Equine Training and Instruction Overview
Do you love the idea of making a connection with a horse and training it to succeed in certain tasks? The equine training and instruction degree program might just be what you are looking for.
This major prepares you to teach equitation and/or develop a personal training philosophy that can be applied after graduation in a variety of equine jobs. Throughout your course work you will be exposed to many different concepts and approaches to training, instructing and horse care. As a student, you may gain experience in schooling problem horses, handling and starting young horses, and working in a specific discipline such as dressage, jumping, western riding/reining, or timed event. The curriculum is tailored to emphasize horse training, or instructing, or a combination of both.
Equine Training and Instruction Career Paths
Careers in the equine industry are diverse in nature and requirements. A degree in this field can help you launch a rewarding career training horses for your family business, a small, privately-owned facility or a large operation. Thanks to your Woods education plus the practical experiences and internships you may get through the program, you may even have your own horse-training business by the time you graduate, if you so choose. (Some of our graduates have!) 
Employers of Our Graduates
Sacred Heart Academy, Louisiana
Byers Farm, Ponies of America, Indiana
Reins of Life, Indiana
Maple Ridge Sport Horses, Indiana
Arrow Rose Training Center, Indiana
Lone Pine Farm, Virginia
Sycamore Farms, Kentucky
Morning Dove Therapeutic Riding Center, Indiana
Equine Internships
We assist you in finding educational internships for the summer and during school breaks.  Previous internships have included work at breeding farms, lesson and show barns, and summer camps. Internships are a valuable learning tool and we strongly encourage students to take advantage of this experience even before you begin your college education.