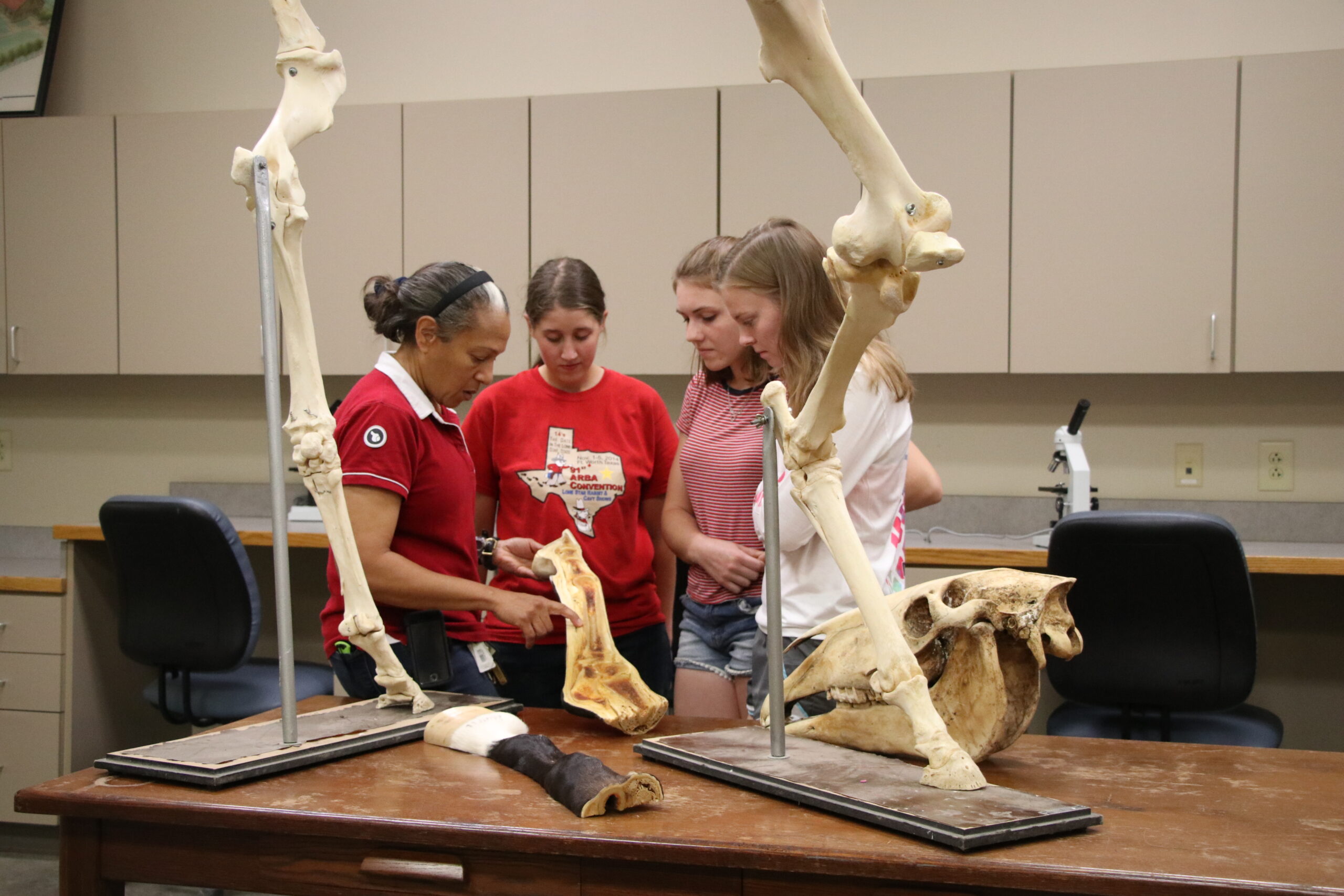 Why Study Equine at SMWC?
What Makes SMWC School of Equine Studies Special?
What Makes Equine Studies so Special at The Woods
SMWC Advantages
Small class sizes for one-on-one instruction
Direct access to 48 college-owned horses – Quarter Horses, Paints, Thoroughbreds and warmbloods.
Hands-on experience caring for horses and facilities
Teaching opportunities for public riding lessons
State-of-the-art teaching labs and equipment
On- and off-campus internships
Special Opportunities
Two week Study Abroad experience of the Equine Industry in Ireland led by SMWC faculty includes cultural and equine industry experiences (nutrition, training, veterinary, breeding, research, marketing, etc.)
Nationally-ranked Western and Hunt Seat competitive teams.
Collegiate Horsemen's Association is a club for all SMWC equine enthusiasts. Members participate in horse-related activities such as therapeutic riding, horse rescue, clinics, expositions, horse shows, fun shows, trail rides and socials.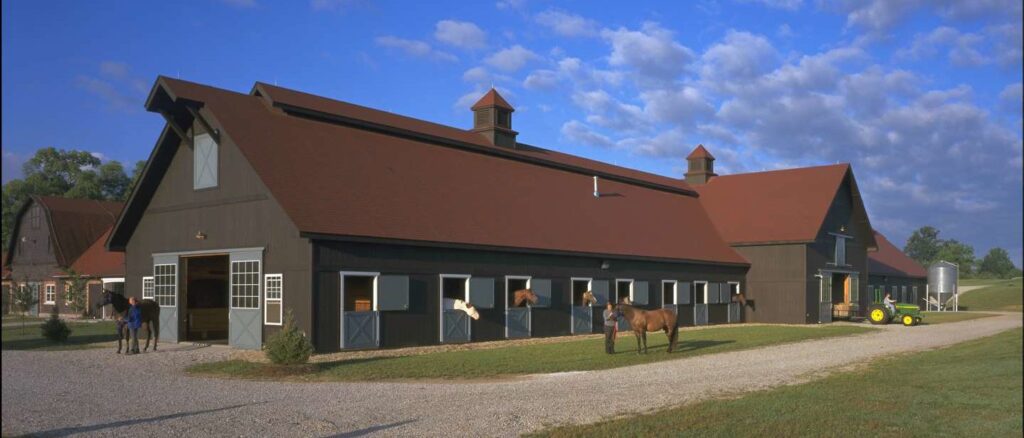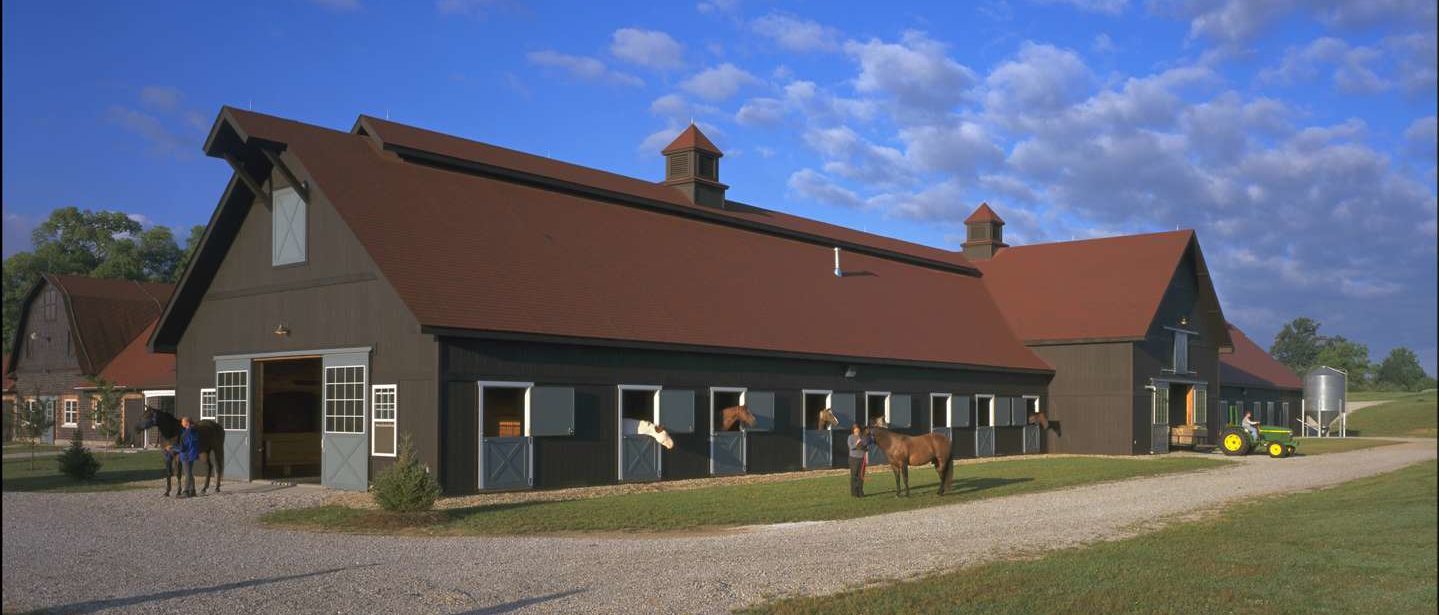 You'll find a beautiful equine facility at The Woods, which includes 55 horse stalls, 3 tack rooms, 4 grooming stalls, 2 wash stalls, classrooms and more.
---
Life in the Boots of a Woods Student
What's it like being an equine major?
It takes a special breed to pursue a career in equine studies. Our equine students are passionate, hardworking and dedicated. Here's a sample of a typical day.
Morning
Clean stall and turn horse out to pasture
Attend Classes: Equine Stable Management, Biology and Equine Nutrition
Afternoon
Team workouts and lunch
Attend Classes: Math or English, Riding Class and Equine Genetics
Retrieve horse from the pasture and groom
Team practice
Evening
Dinner
Riding Lessons
Homework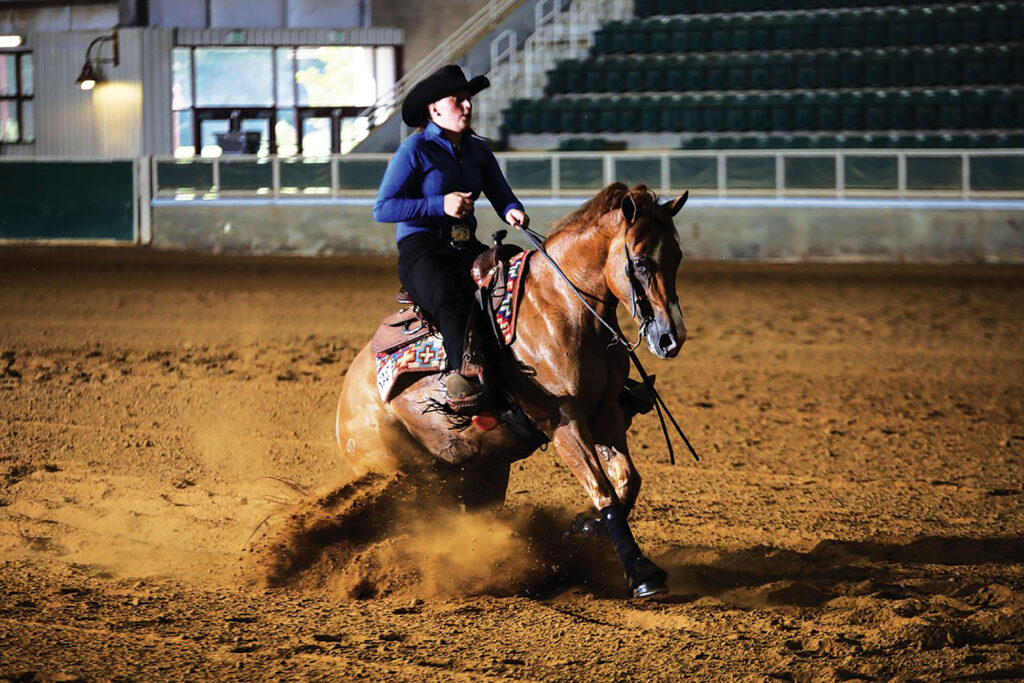 Award-winning Western and Hunt seat teams and individual riders regularly compete and place in regional, semi-final and national competitions.
---
Join a Team and Ride to Success
SMWC is proud to be a part of the Intercollegiate Horse Show Association (IHSA). All campus majors can try out for the two equestrian teams at The Woods — Western and Hunt Seat. As a member of the IHSA, both of SMWC's award-winning teams and many individual riders have competed and placed in regional, semi-final and national competitions. As a member of the team, you'll have the opportunity to compete with these schools in our region:
Ball State University
Butler University
Earlham College
Eastern Illinois
Indiana University
Indiana University of South Bend
IUPUI
Parkland College
Purdue North Central
Purdue Calumet
Purdue University
St. Mary's College of Notre Dame
Taylor University
University of Illinois – Urbana, Champaign