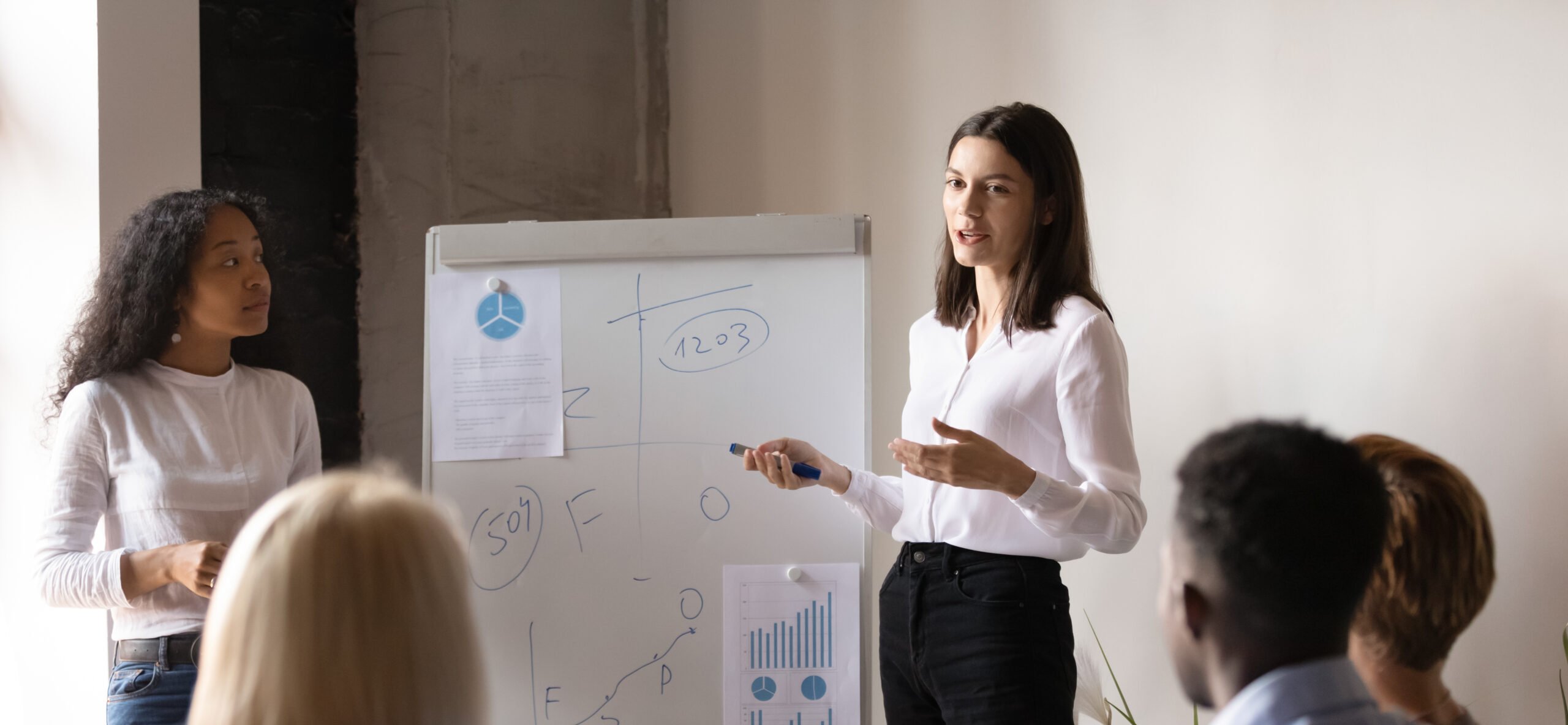 Graduate Certificate in Women's Leadership
Discover your leadership style, your strengths and your potential
Women as strong leaders bring a unique perspective to any organization. To flourish as a leader, women need to build self-awareness, leverage an empowering network, embrace diversity, and use technology to become a better communicator and problem-solver. This unique hybrid immersion program will provide you with the tools you need to add value to your organization.
Eight Weeks to Complete
The eight-week hybrid program combines on-campus interaction and online learning.
See how it works
Find your voice and own the room!
Become a part of the first cohort in August 2021. Unlock your full potential.
Apply now
Meet Our Faculty
Learn from experts in the field.
Meet Us
Saint Mary-of-the-Woods College is built on a rich history of educating women for leadership.
"Women as strong leaders bring a unique perspective to any organization."
– Lamprini Pantazi, Ph.D., Director of Master of Leadership Development
"I don't know what it is – there's just something about The Woods."
– Saint Mother Theodore Guerin, Foundress, Saint Mary-of-the-Woods College