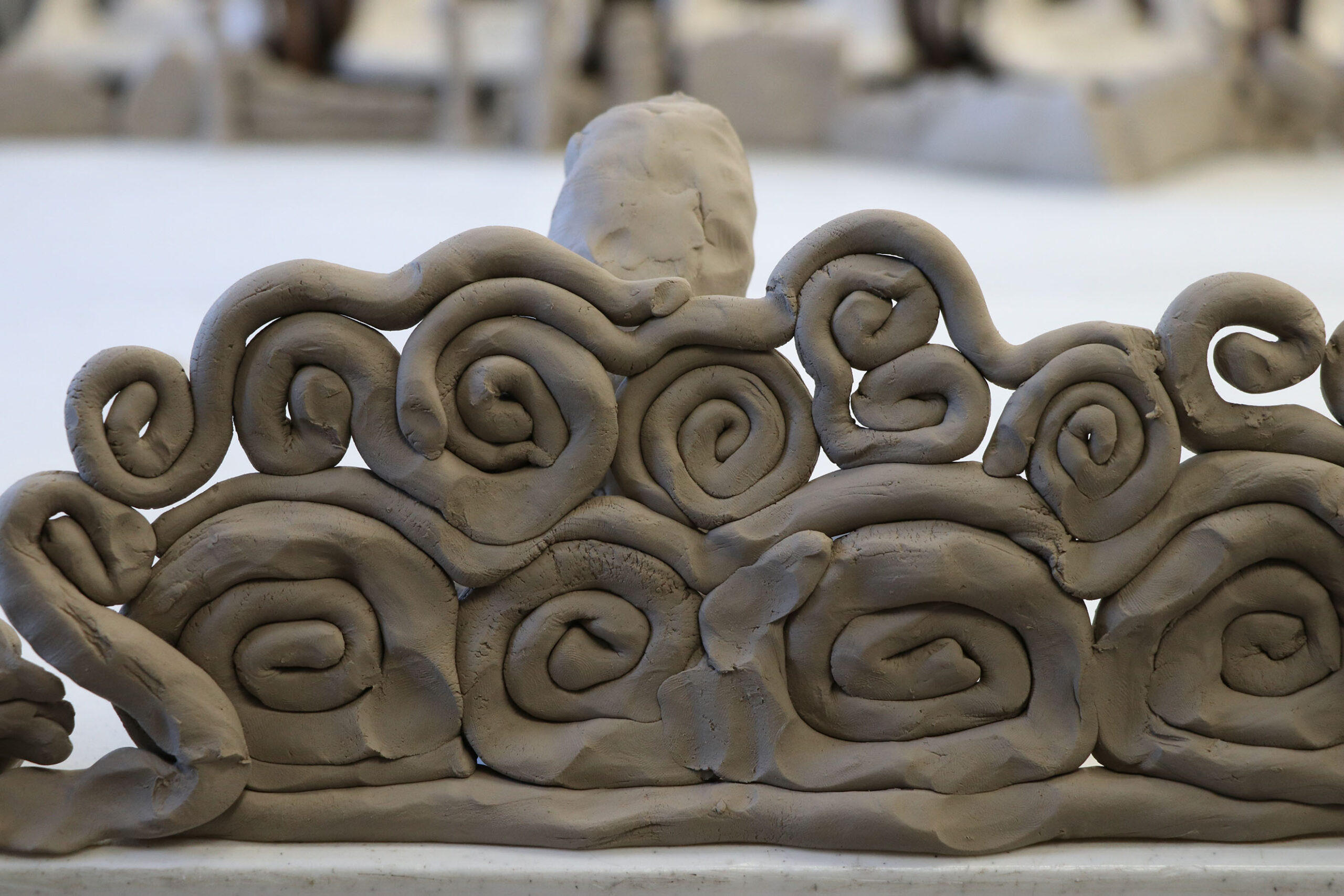 Prepare yourself for a rewarding career.
We highly recommend you begin the master of arts in art therapy application process as soon as possible. We are now accepting applications for the Spring 2023 cohorts.
Spring 2023 application deadline: October 15, 2022
Eligibility Requirements
Baccalaureate degree from an accredited college or university
Cumulative GPA of 3.0 / 4.0 or higher on any undergraduate work
Cumulative GPA of 3.0 / 4.0 or higher on any graduate work.
Personal interview with SMWC MAAT director and faculty.
Must have completed 12 semester hours in psychology including:

Introduction to Psychology
Life Span Developmental Psychology
Abnormal Psychology
Theories of Personality

18 semester hours in studio art including:

drawing (3 credit hours)
painting (3 credit hours)
ceramics (3 credit hours)
sculpture (3 credit hours)

Other art media (6 credit hours).
Application Requirements
In order to apply for the master of art therapy with an emphasis in counseling program, you must submit the following by the application deadline:
Completed online application.
Official college transcripts sent directly to us from the college or university you attended.
Art portfolio showcasing 15-20 images including drawings, paintings, ceramics, sculpture and art in other art media forms.
Two letters of recommendation from someone who can assess your professional or academic experience.
Personal essay.
Completed art therapy checklist including the names of two art therapists within 100 miles of your home area and the closest art therapy chapter.
International Application Requirements
College transcripts. Course-by-course transcript evaluations, translated in English and converted to a US grading scale, must be requested by WES, World Education Services, wes.org, or ECE, Educational Credential Evaluators, Inc, ece.org.
Official TOEFL scores (We require a minimum score of 62 for the internet based test and 500 on the paper based test). Other English proficiency tests may be accepted and will be reviewed on a case-by-case basis.
Completed applications and materials are processed once the application is complete. Acceptance letters are mailed within 30 days after the application deadline. Application materials should be submitted to:
Office of Graduate Admission
Saint Mary-of-the-Woods College
1 St Mary of Woods Coll
Saint Mary of the Woods, Indiana 47876
(800) 926-7692
admissions@smwc.edu
To find an ATR near you, visit the Art Therapy Credentials Board or American Art Therapy Association