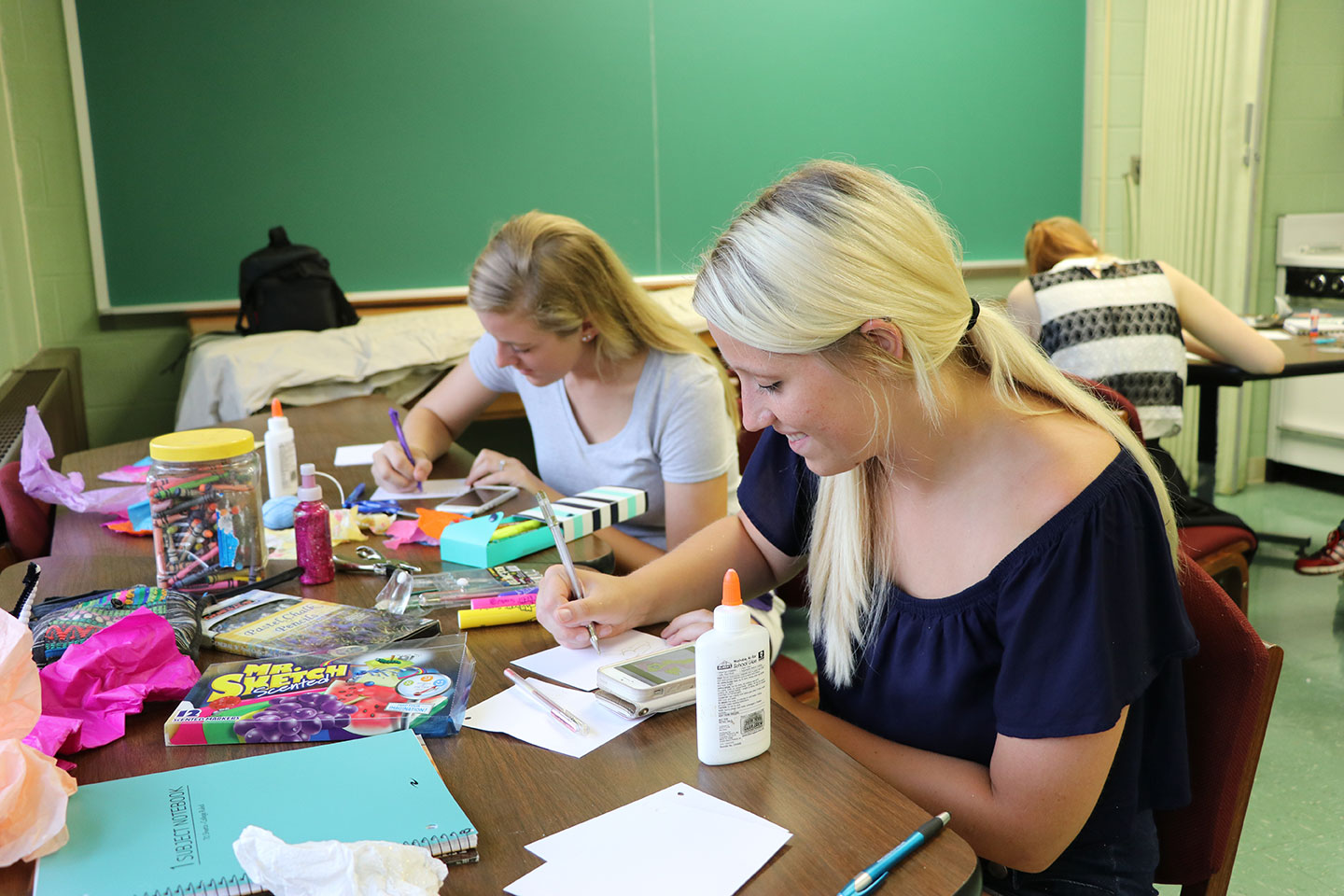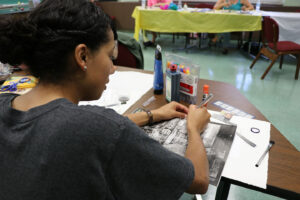 The art therapy graduate degree program is designed especially for persons who, because of work, family or other commitments, cannot pursue a graduate degree in the traditional way.
Students are required to attend three on-campus residencies every year. The program is designed to take three years to complete.
On-campus residencies are at the beginning of every semester, which includes late July, early January and early June. The average length of the residency is between four and six days.
While on campus, students engage in group art workshops and professional seminars, interact with faculty and begin their semester courses.
While at home, students complete online classes and continue to interact with peers and faculty through our interactive course management system, Brightspace.
Students participate in three supervised clinical experiences:
Practicum during the Fall semester of the second year- 100 hours side by side with a registered art therapist (ATR)
Internship I during the Spring semester of the third year- 300 hours supervised by an onsite ATR
Internship II during the final Fall semester- 300 hours supervised by an onsite ATR
Through the first two semesters the student will get to know registered art therapists ideally near where they live and will not have to travel to complete clinical placements.
Students go through the program as a cohort, which allows for collaborative learning and community building with faculty and fellow students.
Housing opportunities are available in Le Fer Hall, or students may stay off-campus
Upcoming Residencies
January 13 – May 5, 2023: spring term
January 12 – 15, 2023: virtual residency
May 19 – July 14, 2023: summer term
June 8 – 11, 2023: on-campus residency
August 4 – December 1, 2023: fall term
August 3 – 6, 2023: on-campus residency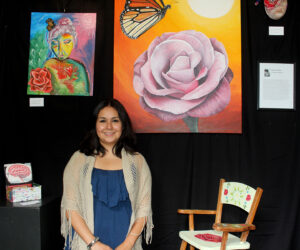 Upon graduation, those who hold this graduate degree pursue careers in a variety of settings including:
Hospitals and clinics, both medical and psychiatric
Out-patient mental health agencies and day treatment facilities
Residential treatment centers
Halfway houses
Domestic violence and homeless shelters
Community agencies and non-profit settings
Sheltered workshops
Schools, colleges and universities
Correctional facilities
Elder care facilities
Art studios
Private practice
---
Nationally Ranked
---
The Master of Arts in Art Therapy with an emphasis in Counseling is accredited by the Commission on Accreditation of Allied Health Education Programs (www.caahep.org) upon the recommendation of The Accreditation Council for Art Therapy Education.
Commission on Accreditation of Allied Health Education Programs
9355 – 113th St. N, #7709
Seminole, FL 33775
727-210-2350
www.caahep.org