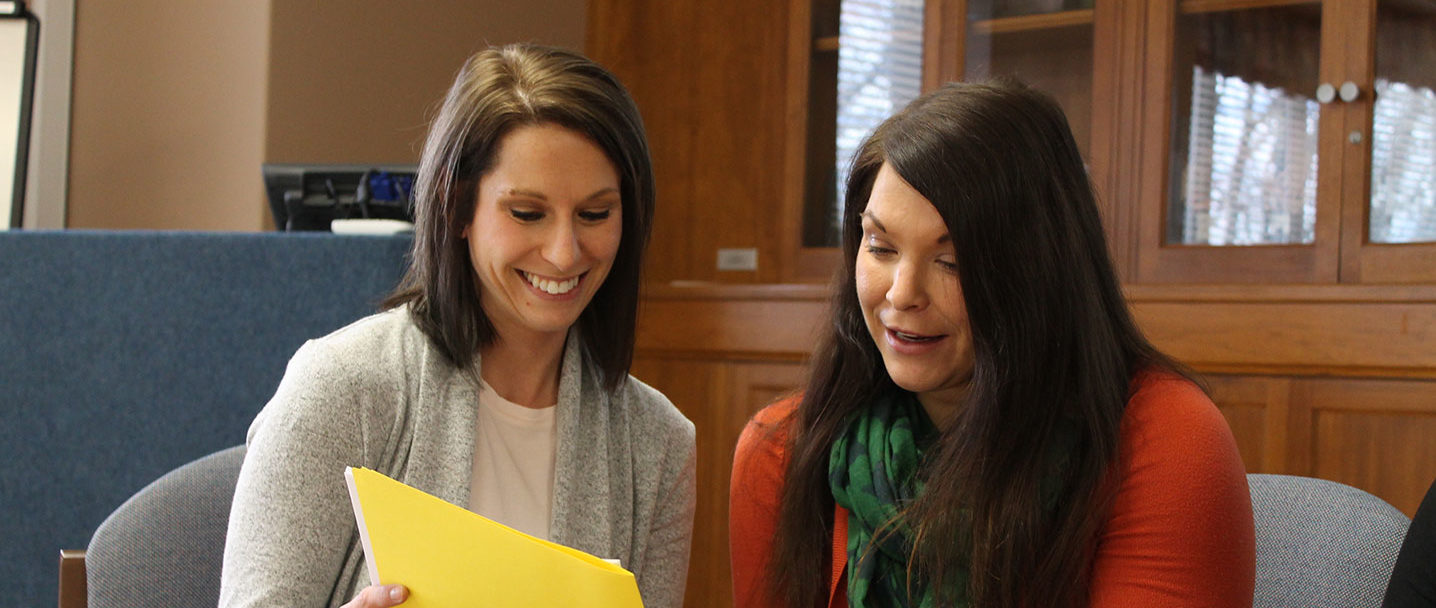 Frequently Asked MLD Questions
Below are answers to the most frequently asked questions about our online Master of Leadership Development program. You're encouraged to requesting more information so we can get you started.
Why Choose the Master of Leadership Development Program?
The Master of Leadership Development (MLD) program addresses the essential principles of leader development, focusing on methods that build your leadership effectiveness. You will develop the leadership and technical skills necessary to advance your career and successfully guide your organization into the future.
MLD develops your skills in these areas:
critical areas of contemporary organizational leadership
leading organizational change
cultural intelligence
strategic planning
ethical evidence-based decision making
global mindset
team effectiveness
use of power
creativity
exerting influence without authority
the impact of evolving information technology on communication.
The curriculum along with the study abroad opportunities prepare experts in the leadership field who are proficient in leading organizational change by using ethical evidence-based decision making in multicultural business and non-for-profit environments.
What are the specific benefits of the MLD program?
Enhance your leadership position in your occupational field.
Lead with integrity grounded in ethical evidence-based decision making.
Create leadership development plans for self-awareness improvement.
Improve communication, collaboration and group process skills which can be applied within global context.
Employ quantitative research for organizational analysis and problem solving.
Utilize information technologies in the design and leadership of an organization and identify the driving force affecting organizations now and in the future.
Learn the latest techniques and study abroad opportunities to navigate complex leadership issues in the corporate and not-for-profit realms.
Who is the MLD program designed for?
Experienced working professionals seeking mid-career mobility in a people leadership position.
Those focused on leading people and teams in businesses and non-for-profit organizations.
Middle level managers who need to strengthen their human capital and develop leadership skills for mid-career change.
Individuals who are moving into greater management responsibilities in their organizations and want to enhance their effectiveness.
What can you do with a Master of Leadership Development?
Leadership is crucial to the success of all organizations. MLD graduates have the required leadership skills to be successful in any people leadership positions by motivating and influencing the behaviors of individuals or teams.
Using the empowerment and motivating skills, MLD graduates enjoy careers related to corporate training, program development, education, instructional designing, human resources, leading departments in private corporations, public and non-for-profit sectors. They also often start their own businesses or non-for-profit organizations.
Are there any additional opportunities in MLD?
The MLD program offers study abroad of opportunities (Greece in 2019) with a focus on the global leadership, emotional intelligence, cultural intelligence and global mindset. Greece is the birthplace of leadership. You will be exposed to the culture, history, and leadership theory through practical examples in this European country.
How does it work?
Students will pursue this master's degree in a cohort model offered in two different formats – fully online and hybrid. In the hybrid format, classes meet on a non-traditional schedule to allow working professionals to develop their leadership skills through web-enhanced formats and weekends. You can finish your degree in six terms (8-weeks long).
Do I have to decide on a concentration when applying?
The MLD program offers three concentration: Organizational Leadership, Non-for-Profit Leadership and Sports Leadership.
Can I work during the program?
The MLD program is designed for working professionals. The majority of the students work full-time.
---