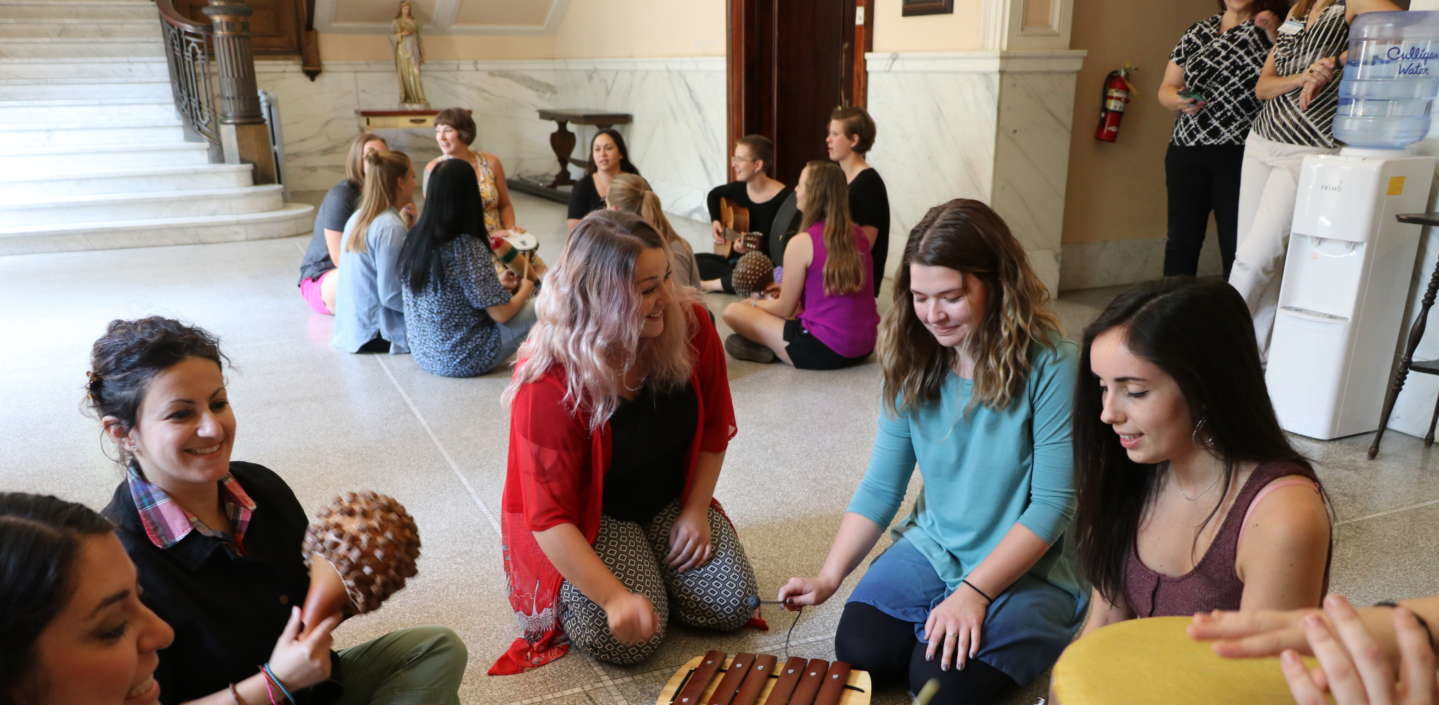 Music Therapy Master's Bridge
Just because you are about to finish your undergraduate degree or equivalency in music therapy at Saint Mary-of-the-Woods College, doesn't mean you should stop growing. Aspire to further increase your credentials and save money at the same time!
A discounted tuition rate is available for you if you pursue a Master of Arts in Music Therapy (MAMT) degree directly following your undergraduate or equivalency music therapy education at SMWC.* Through this program, you will be able to earn a master's degree in music therapy while only paying the current Music Therapy Equivalency Distance (MTED) rate. The MTED tuition rate can be viewed on the Tuition and Fees page and cannot be combined with merit-based scholarships.  Graduate assistantships are available at the standard tuition rate and cannot be combined with the Music Therapy Master's Bridge.   
As a product of SMWC's music therapy undergraduate programs, we know you are a high-quality music therapist. Now, broaden your understanding of music therapy and prepare for advanced practice with MAMT. Take advantage of this opportunity to transition from your music therapy or music therapy equivalency education to MAMT seamlessly. You only need to submit two application items: a graduate application and proof of your MT-BC (or date you anticipate achieving it). Once those items are submitted a phone interview will be scheduled with MAMT Director Tracy Richardson, Ph.D.
For more details about how you can take advantage of the Music Therapy Master's Bridge program, please contact Admissions at Graduate@smwc.edu or 800-926-7692.
*To take advantage of the Master's Bridge offer, you must enroll in the MAMT program within 18 months of completing your undergraduate degree or equivalency program.