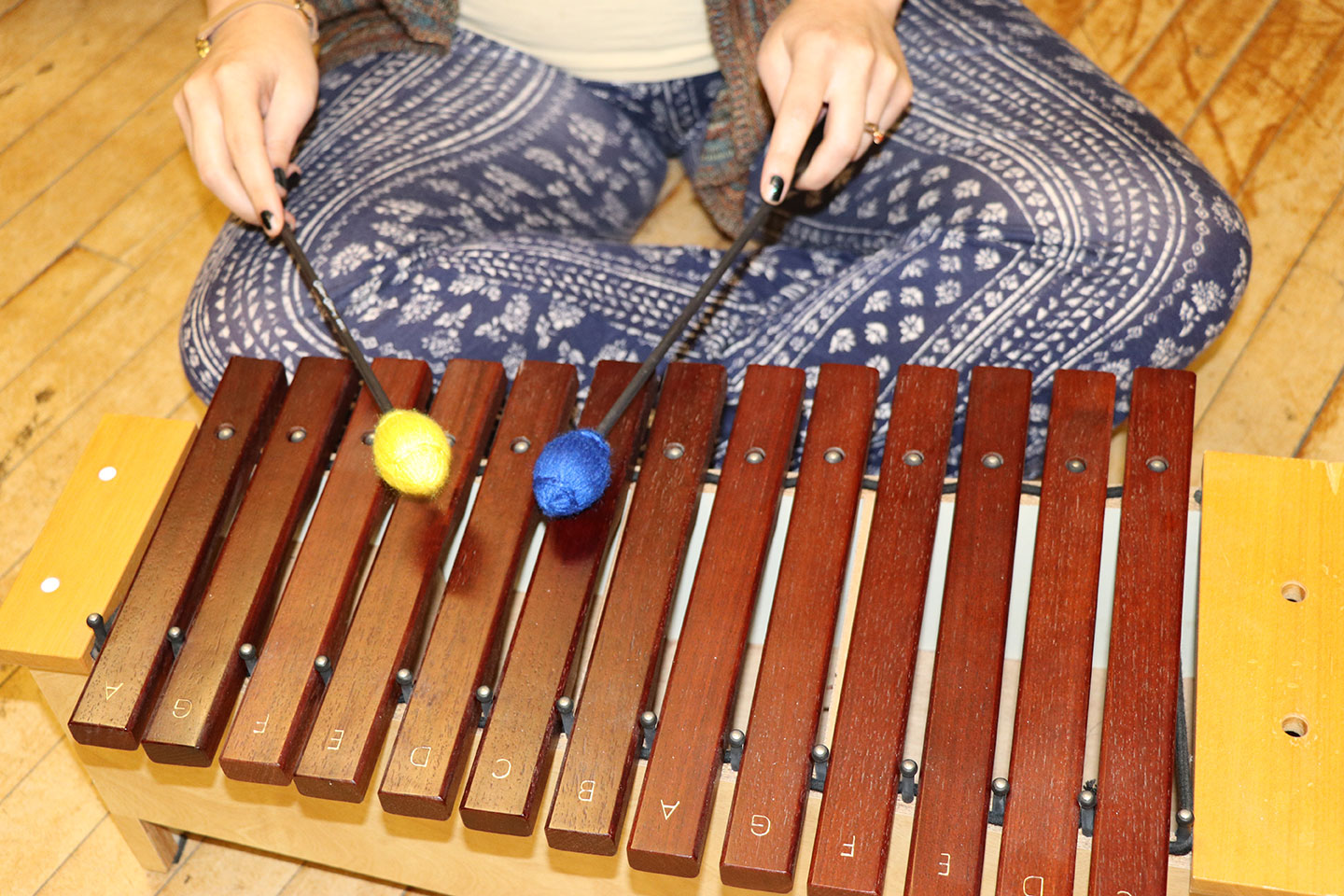 This program is approved by the American Music Therapy Association. All music programs at SMWC are accredited by the National Association of Schools of Music.
The Master of Arts in Music Therapy (MAMT) program is dedicated to providing music therapists with learning experiences designed to:
Deepen and broaden the current understanding of the therapeutic uses of music
Prepare students for advanced areas of music therapy practice
---
Graduation Requirements
Successful completion of the degree requirements leads to the "Master of Arts" degree. Graduates of the program use the letters "M.A." to signify successful completion of the program.
Successful completion of the required 43 graduate credits
Minimum GPA of 3.0 (on 4.0 scale)
Successful completion of thesis
Successful performance on comprehensive examination
Correction of all academic and music deficiencies identified at admission
Completion of all degree requirements within 7 years of admission date
Submission of portfolio
Successful completion of all required seminars
Program Goals
Deepen understanding of theories of music therapy, counseling and psychotherapy and to facilitate the application of theory to music therapy practice
Enhance the skills utilized throughout the therapeutic process, as applied to groups and individuals
Develop an advanced understanding of the therapeutic uses of music, especially as applied to medicine and psychotherapy
Educate music therapists for a diverse world
Encourage music therapists to be informed of, and engaged in, contemporary music issues
Reinforce understanding of musical developments and events throughout history
Learning Outcomes
Apply an advanced understanding of the theoretical foundations of music therapy and counseling to practice
Utilize specific music therapy and counseling techniques with individuals and groups in a variety of settings, with emphasis on medical and psychotherapeutic settings
Demonstrate advanced understanding of and ability to utilize methods of music therapy assessment
Appraise ethical issues and current business practices of music therapy