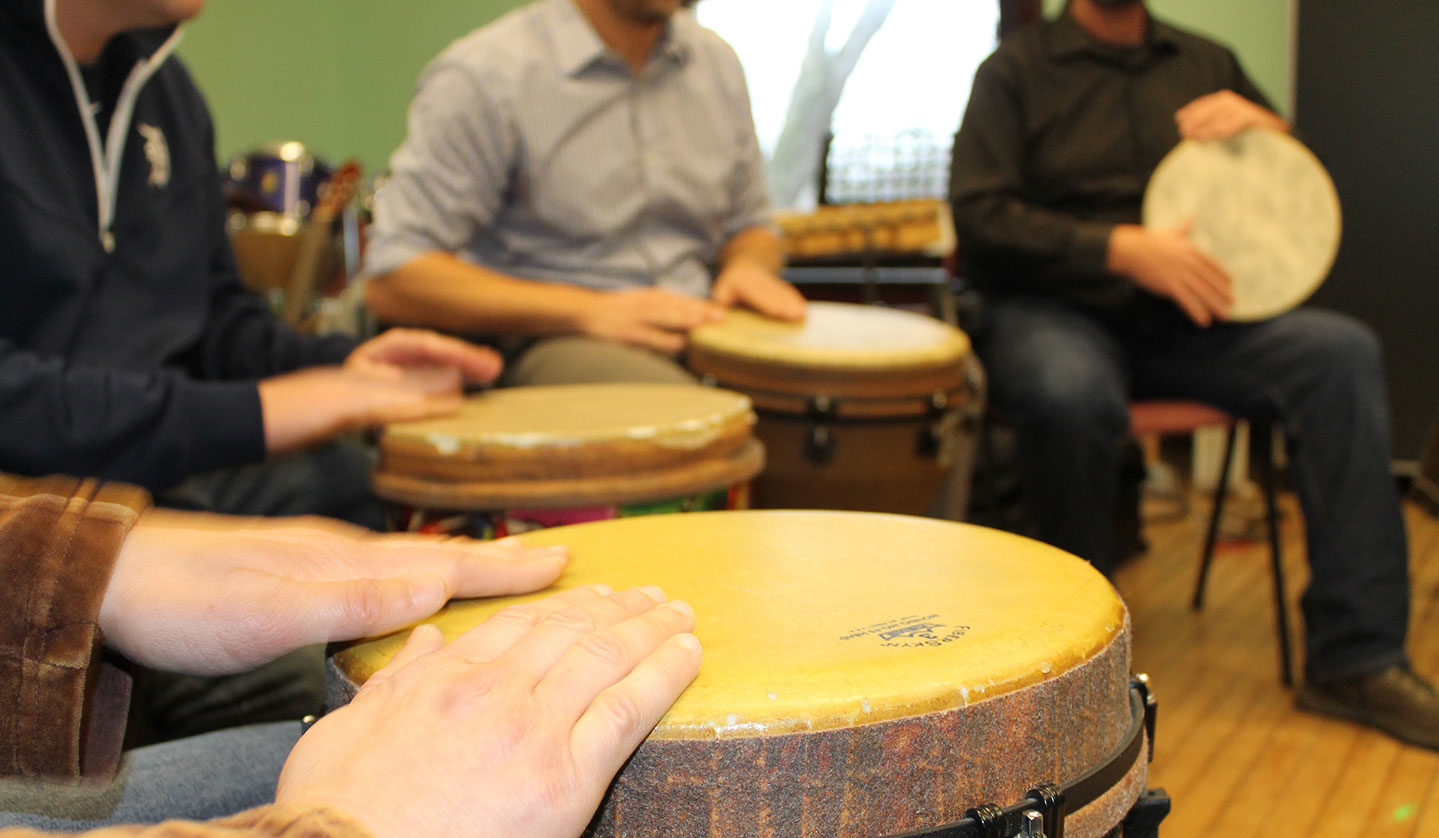 MAMT Graduate Assistantships
If you are a board certified music therapist who has been admitted to the MAMT program, you may apply for a graduate assistantship, which comes with a partial tuition remission.
Graduate/Teaching Assistant
Teaching: Teach one undergraduate class per semester on campus or in MTED program (under supervision of Music Therapy faculty).
Administrative duties: Copying, filing, organizing, shredding, running errands, doing web-based research.
Residency preparation and clean up (MAMT and MTED).
Recruitment Activities: Recruit for SMWC Music Therapy programs at regional and/or national conference
Must live within 60 minutes of campus.
Graduate/Clinical Coordination Assistant
Identify potential practicum and internship placements for MTED students.
Discuss sites and potential supervisors with MTED program coordinator to determine appropriate placements for each student in a particular semester.
Contact those MT-BCs as directed by the program coordinator.
Establish affiliation agreements and/or contracts with sites, going through proper channels with the site and with the College. Ensure these documents are passed on to program coordinator in a timely manner.
Keep excellent records of all contact with sites, supervisors, students and program coordinator.
Represent the College as a professional and ethical manner at all times.
Must have prior experience as a clinical supervisor and be willing to commit to at least 2 consecutive semesters to this position.
A complete resume, including undergraduate transcripts and three recent recommendations, must accompany each application. Send these items, along with which assistantship position you are applying for, to Tracy Richardson Ph.D., director of music therapy, by e-mail trichardson@smwc.edu. All application materials must be submitted by May 22.