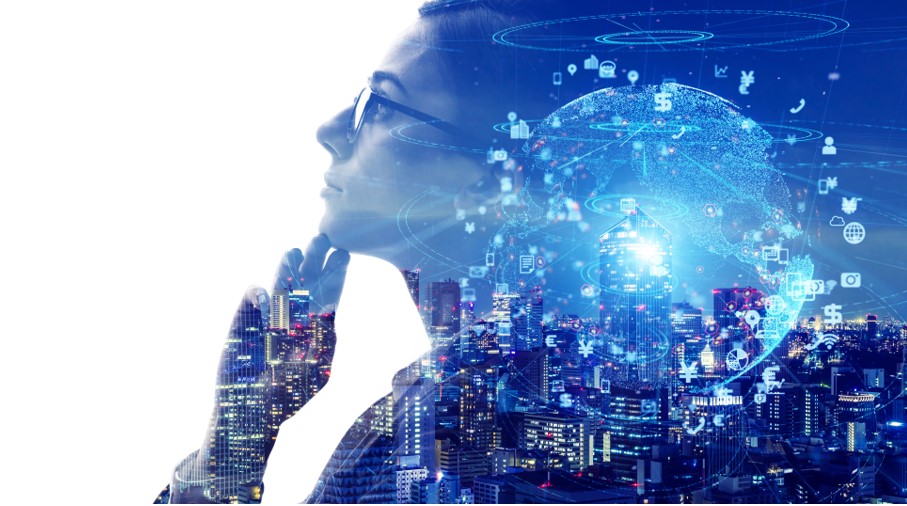 Master of Business Administration
Gain insight on the world of business
Discover your leadership style, strengths and potential in a virtual format.
The Master of Business Administration (MBA) program allows students to gain the tools necessary to navigate an ever-changing workforce. The immersive virtual curriculum matches the mission of the College by incorporating innovative professional development and career readiness.
When you enroll in the MBA program at SMWC, you're not just signing up for classes – you're investing in yourself.
New cohorts begin each February and August
With two start dates per year in a 100% online format, the MBA program at SMWC allows students to choose a route that works best for them. Whether you complete the program in one year or two, we're here for you every step of the way.
Learn more
Dual degree opportunities
By adding a few more courses, you can graduate from SMWC with two master degrees instead of one! An MBA pairs well with our existing Master of Leadership Development (MLD) program, preparing you to effectively lead within your organization. You can also choose to couple your MBA with our Master of Healthcare Administration to propel your healthcare career!
Learn more
Meet Our Faculty
Learn from expert faculty who are leaders in their own fields.
Meet us
"The fully virtual MBA program at SMWC is designed for individuals who need to exhibit a deep level of understanding of management knowledge and skills through interdisciplinary business competencies by demonstrating awareness of the global business communities. It focuses on quality learning, knowledge creation, and cultural awareness through immersive opportunities around the world. It is a unique program which adds value and marketability and leads the graduate to maintain continuous relevance within their industries"
Lamprini Pantazi, Ph.D., Dean of Business and Leadership, Director of Ph.D. in Global Leadership
MBA Mission, Vision and Values
MBA MISSION:
The Master of Business Administration at Saint Mary-of-the-Woods College increases the management knowledge and skills of learners while providing
transformative individual opportunities that embrace a global environment.
MBA VISION:
The vision of the Master of Business Administration at Saint Mary-of-the-Woods College is to be a leader of academic excellence in providing a graduate-level business administration degree in an immersive virtual format engrained with ethical
values while delivering supportive and individualized global experiences to each learner.
MBA VALUES STATEMENT:
The MBA program values the Virtus Cum Scientia (Virtue
with Knowledge United) motto of Saint Mary-of-the-Woods College where students
embrace a global learning journey as their understanding and application of both
management and leadership grows. Complex challenges in an ever-changing world are
embraced through direct efforts to widen and embrace a global mindset. Our goal is for
students to embrace virtue and knowledge with integrity, strive to lead responsibly,
commit to inclusiveness and equality, and value diversity.