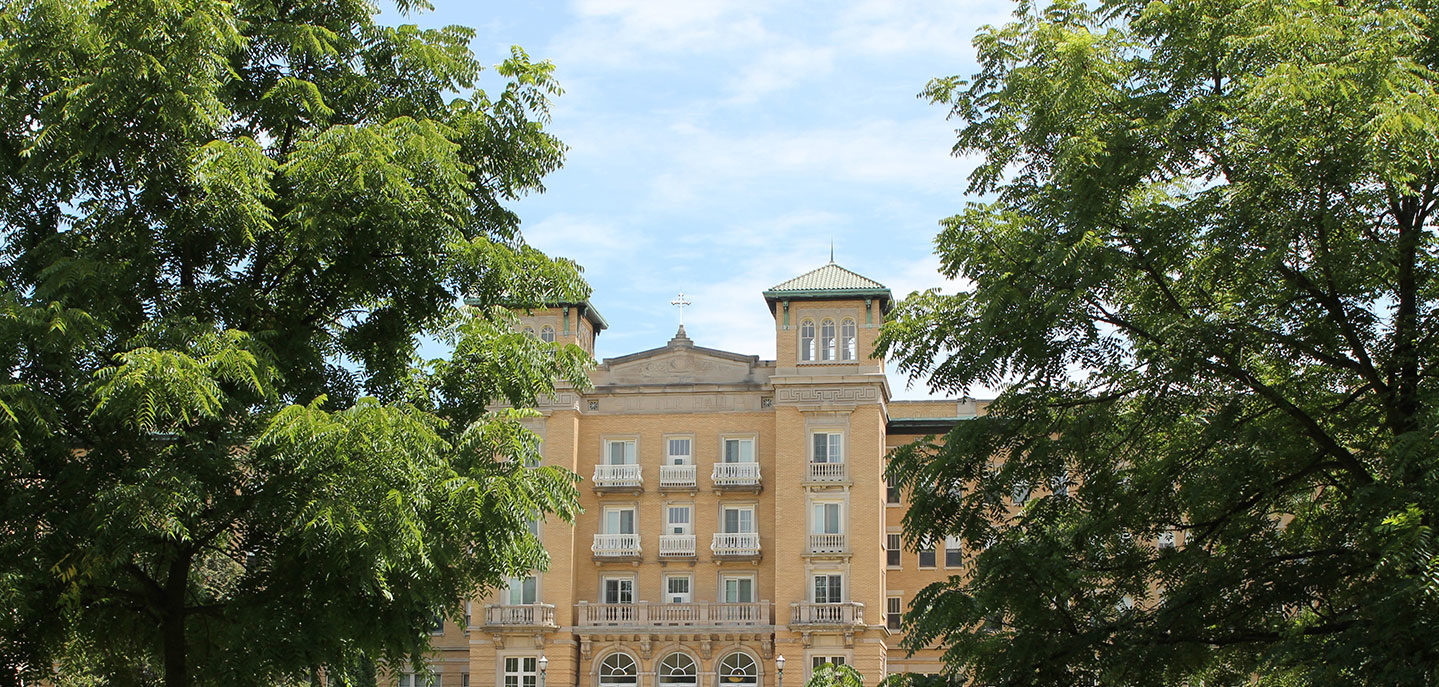 Music Therapy Interview Process
Undergraduate Music Therapy Candidates
If you have not received an email with music therapy information or a packet of information about the Undergraduate SMWC Music Therapy Program, please contact the Coordinator of Undergraduate Music Therapy.
Criteria for incoming Music Therapy students
A successful incoming music therapy student tends to have:
Strong academic standing
Musical sensitivity and strengths on at least one applied instrument/voice
Emotional maturity
Compassion and genuineness
History of volunteering and service with a diverse range of people and situations
Evidence of informed exploration of music therapy
Leadership skills
Strong interpersonal skills
Interview Process
An additional requirement for music therapy prospective students, in addition to the Music Audition, is the Music Therapy Interview. The purpose of this interview is to help the music therapy faculty determine if a student has a basic understanding of what the music therapy program entails, to learn about the student's specific interests related to working in healthcare, determine if a student can be successful in the program, and to get a sense of the student's needs and strengths as related to this area of study. It is also a time for prospective students to ask the music therapy faculty clarifying questions about the music therapy program and profession.
On campus interviews: The interview typically takes place following a successful audition for the rest of the music faculty, and after a student has been accepted as a music student.
Off campus interviews: Other arrangements can be made in the case of a recorded audition for those who live too far to drive to the campus. Once the music faculty accept a student into the music program after reviewing a recorded audition, the music therapy faculty will arrange a Skype/video call, conference call, or regular phone call to complete the music therapy interview.
Following the interview: Within a week after completing the music therapy interview, prospective students for the Bachelor of Science in Music Therapy Program, or Campus Music Therapy Equivalency Program, will be notified by the Coordinator of the Undergraduate Music Therapy Program if they are accepted into the undergraduate music therapy program.
What to wear
Please dress as appropriate for a job interview, audition, or other professional venture, but make sure clothing allows movement and is comfortable. Hair should be pulled away from face, especially for any audition and interview.
How to prepare
Feel free to bring a resume, or other information such as a list of volunteer activities from the past couple of years, special music and academic achievements, awards or scholarships obtained, leadership positions, and other relevant information. Each prospective student will be asked about their current understanding of music therapy, and what interests them about the profession. Make sure to learn as much as possible about music therapy before interviewing. This is helpful for the music faculty to learn more about a prospective student's preparation and interest.
In addition, prospective students are encouraged to job shadow, observe, or at least meet a professional board-certified music therapist (MT-BC) prior to interviewing, if possible. Contact the American Music Therapy Association to find music therapists in a specific area.
Who will be present?
When possible, two music therapy faculty members will be present. Exceptions can be made, but it is preferred that prospective students interview on their own. Family members or friends are free to wait outside the interview room.
During the interview
Try to relax and show the music faculty who you are as a person. The music faculty want to make sure this major and this program is a good fit for each prospective student. We are happy to answer any questions about the curriculum, the requirements, and any other information needed.