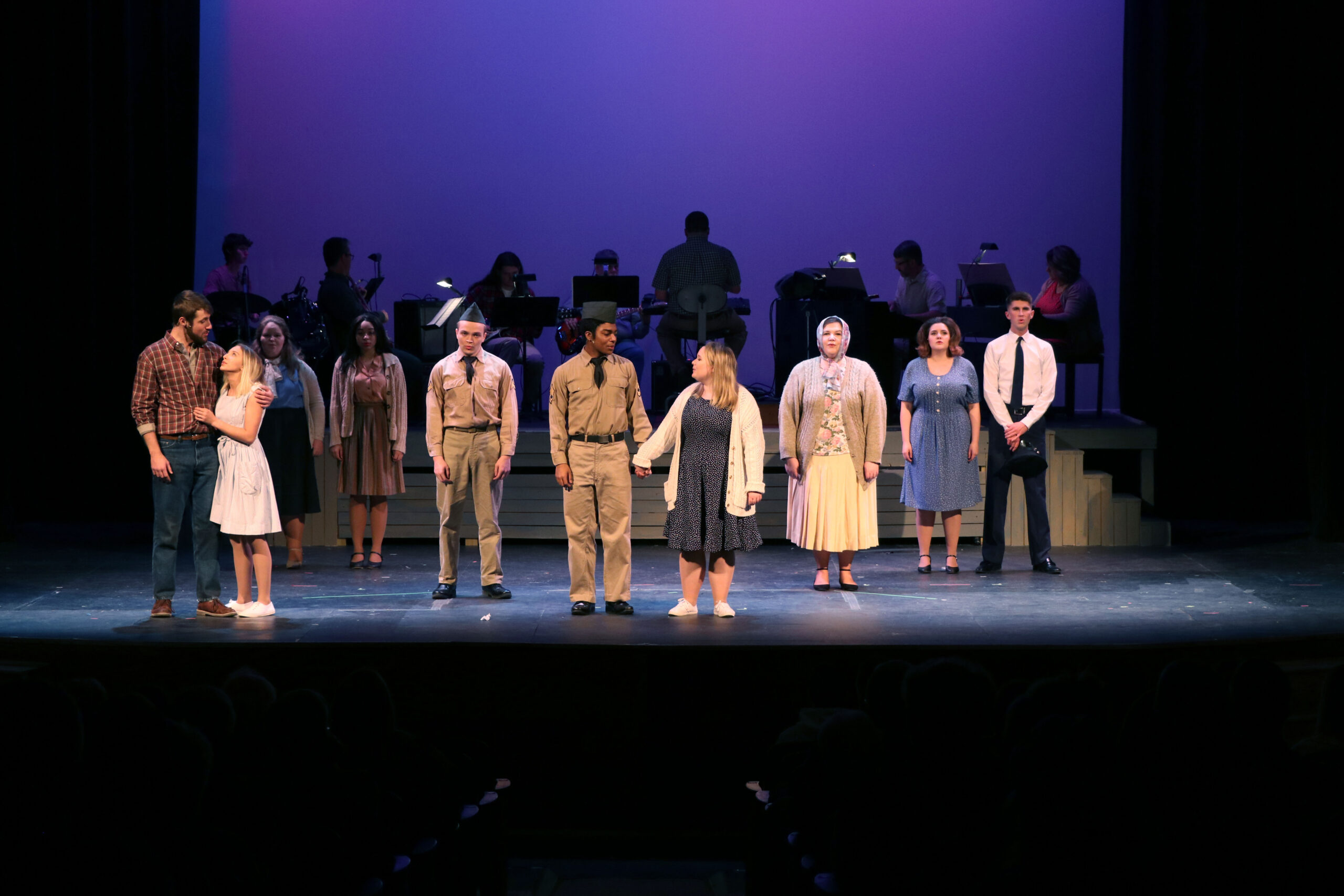 Theatre Overview 
Are you a performer? Have you always wondered about what happens backstage during a production? As a theatre student, you'll have the all-access pass to learn first-hand how costumes, make-up, set building, actors, directors, and music all come together to create incredible and meaningful moments on the stage.
Theatre has a very long history at Saint Mary-of-the-Woods College. From musicals to drama, comedy and original plays to unique interpretations of Shakespeare, students across campus have opportunities to engage in the arts through theatre. A Theatre minor can serve as a useful addition to a major such as music, music therapy, art, psychology, business, or education or other fields. This minor can be completed by campus and online students. It only requires 18 credit hours, which makes it easy to add to most majors.
As a theatre student, you'll have access to the costume storage and make-up rooms in the historic Conservatory of Music, the Little Theater in Guerin Hall for one-act student productions or Drama Club events, the Green Room, and guidance from experienced staff and instructors. As a liberal arts institution, theatre opportunities at Saint Mary-of-the-Woods College provide each student a unique means to access increased self-awareness, refined observational skills, and empathic interpretations of the human condition.