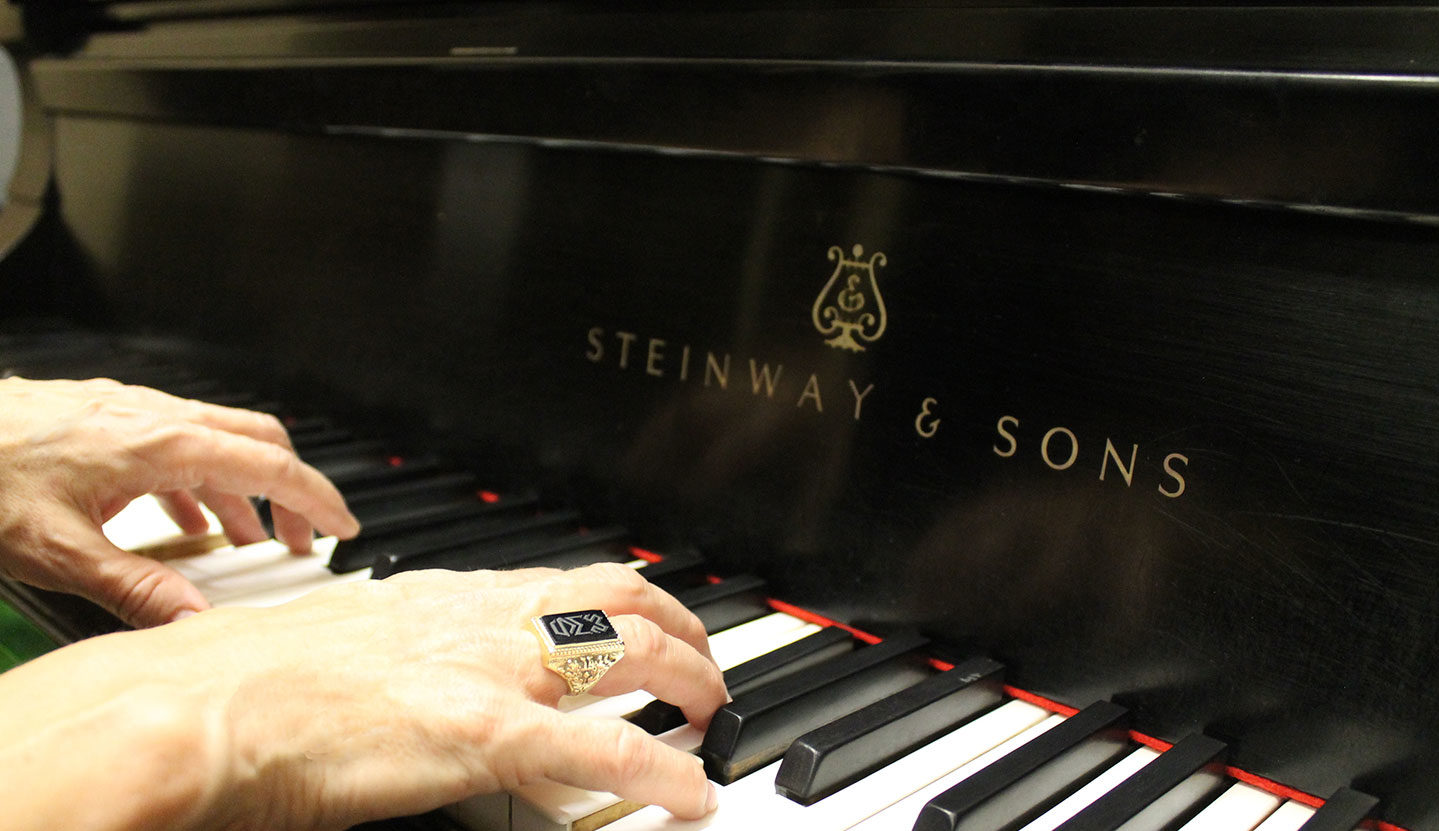 Why Study Music and Theatre at SMWC?
You'll gain a unique experience
Being a music and/or theatre student at Saint Mary-of-the-Woods College is a unique experience in which students receive individual attention from accomplished faculty members, enabling them to develop both personally and professionally. Students wishing to attend The Woods may have a focus as an instrumentalist, pianist or vocalist before beginning classes.
Students in the various music and theatre programs of study work collaboratively with faculty in a variety of ways. Students may choose to:
perform a recital with a peer and/or faculty member;
co-present with faculty at a conference or in the community; or
prepare for an audition under the direct guidance of faculty.
The music programs at SMWC are accredited by the National Association of Schools of Music (NASM). In addition, the Music Therapy programs are approved by the American Music Therapy Association.
You'll have access to equipment you need
The Department of Music and Theatre is housed within the beautiful Conservatory of Music (built in 1913). The marble stairwells, spacious practice rooms with large windows, historic 750-seat Cecilian Auditorium, state-of-the-art piano lab, and music technology lab all provide students with the environment they need to excel in all areas of study. Students have two public spaces in which to rehearse and perform—Cecilian Auditorium and the intimate Little Theatre at Guerin Hall.
You'll have performing opportunities
Students have multiple opportunities to excel in the Music and Theatre Department. You'll be able to sharpen your skills by joining SMWC's renowned music ensembles:
SMWC Chorale (non-auditioned choir open to all majors)
SMWC Madrigals (Audition only, but open to all majors; smaller women's ensemble which performs a range of repertoire)
SMWC Band (Non-auditioned instrumental ensemble open to all majors, performing Pep Band literature for home athletic events and Concert literature for instrumental concerts)
SMWC Woods Vocal Ensemble (co-educational vocal ensemble, open to all majors)
Opportunities in theatre performance also exist. There are student-directed scenes and one-acts, and main stage productions during the fall and winter. Musicals and dramas are open to all campus students by audition. Productions range from outstanding musicals and operettas to original adaptations of Shakespeare and children's literature. Guest artists are invited every year, not only to direct, but to present music recitals and dramatic performances. Students are able to work with these professionals in master classes and/or workshops.
You'll have the opportunity to compete for a scholarship
Each year, the College offers one full tuition SMWC Musician of Promise scholarship. Admitted, first-time (freshmen) women and men students attending SMWC full-time in a music degree program are eligible to compete. Students must submit an audition request form followed by an audition, essay, and interview. Learn more >