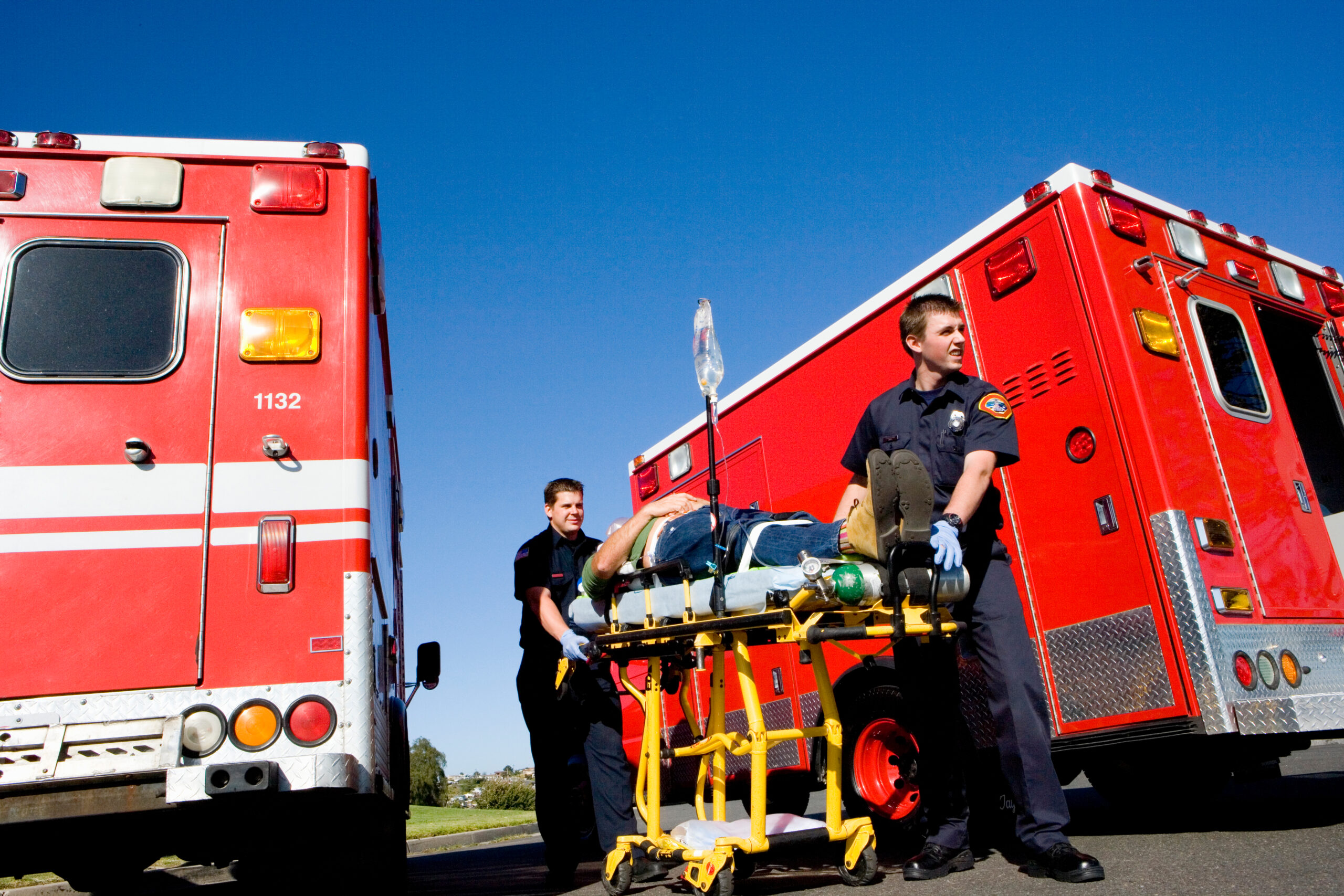 Paramedic Science Degree Program
An associate's degree in our on-campus program in paramedic science will prepare you to deliver emergency care in pre-hospital settings.
Associate of Science (A.S.) in Paramedic Science Overview
Earning an associate degree in paramedic science from Saint Mary-of-the-Woods College (SMWC) will teach you the skills that are necessary to employ the art and science of pre-hospital medicine in responding to emergency calls, performing medical services and transporting patients to medical facilities. The U.S. Bureau of Labor Statistics shows that EMT and paramedic jobs are in high demand and employment in this field is projected to grow 7% through 2028, faster than the average for all occupations.
Students that complete the program will be prepared to work as an EMT-paramedic and deliver emergency patient care in pre-hospital settings. Upon graduation, you will be eligible to take the National Registry of Emergency Medical Technician (NREMT) exams. Our state-of-the-art labs and simulators are paired with faculty that have real-world experience.
Paramedic Science Career Paths
With a degree in paramedic science from SMWC, you will be prepared for many job opportunities:
Firefighter paramedic
Ambulance paramedic
Emergency room paramedic
First responder
Search and rescue medic
Flight paramedic
Accreditation
CoAEMSP
The Saint Mary-of-the-Woods College Paramedic program has been issued a Letter of Review by the Committee on Accreditation of Educational Programs for the Emergency Medical Services Professions (CoAEMSP). This letter is NOT a CAAHEP accreditation status, it is a status signifying that a program seeking initial accreditation has demonstrated sufficient compliance with the accreditation standards through the Letter of Review Self Study Report (LSSR) and other documentation. Letter of Review is recognized by the National Registry of Emergency Medical Technicians (NREMT) for eligibility to take the NREMT's Paramedic credentialing examination(s). However, it is NOT a guarantee of eventual accreditation.
To contact CoAEMSP:
8301 Lakeview Parkway, Suite 111-312
Rowlett, TX 75088
214-703-8445
Fax: 214-703-8992
www.coaemsp.org
Indiana Department of Homeland Security
302 W Washington St.
Indianapolis, IN 46204
Phone: 317-232-2222
www.in.gov/dhs/