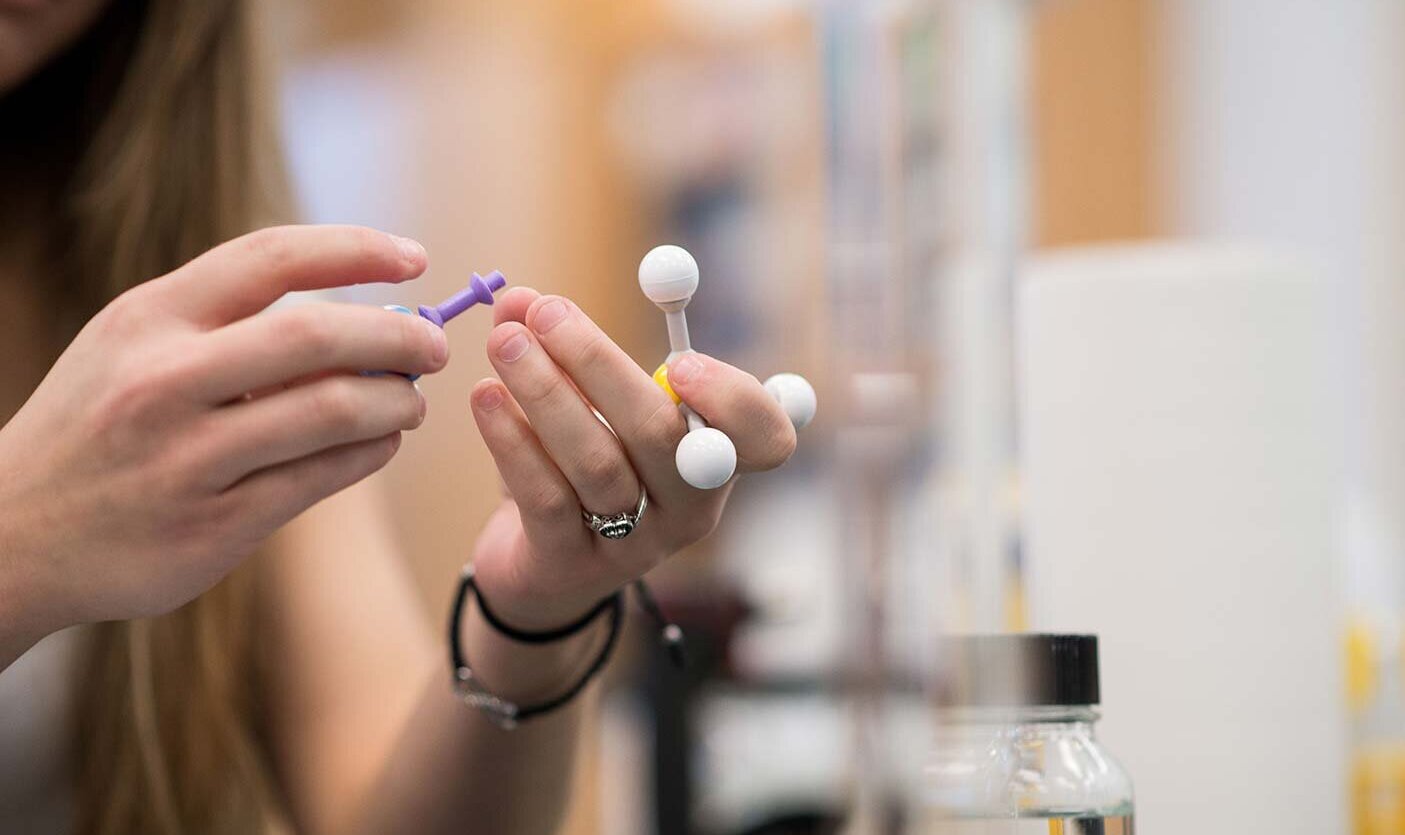 Chemistry Overview
Chemistry is at the root of all science courses because all matter is composed of atoms and molecules. When you study chemistry at SMWC, you will not only be familiarizing yourself with an important field but also benefiting from small class sizes and hands-on experience.
Chemistry classes at SMWC are offered at several levels, beginning with two semesters of general chemistry and continuing with two semesters of organic chemistry and biochemistry. A chemistry minor, which we offer as part of the general curriculum, would serve to strengthen and broaden a biology major and enhance a student's ability to think more interdisciplinary across all areas of science technology engineering and mathematics (STEM).
Interested in majoring in Chemistry? An individualized major is available for you.
Major
While not offered in the general curriculum, a major in chemistry can be put together through various consortium agreements and individualized customization. If you are considering a chemistry major contact us today to discuss your options.
Chemistry Career Paths
Students who minor in chemistry along with biology, math or pre-professional studies, will find themselves marketable to a broader area of graduate and professional schools as well as many industries such as those related to pharmaceuticals, food science, manufacturing or refining, forensics and crime labs. From quality assurance or testing to research lab settings, a solid background in chemistry will benefit all students' skill sets and resumes.