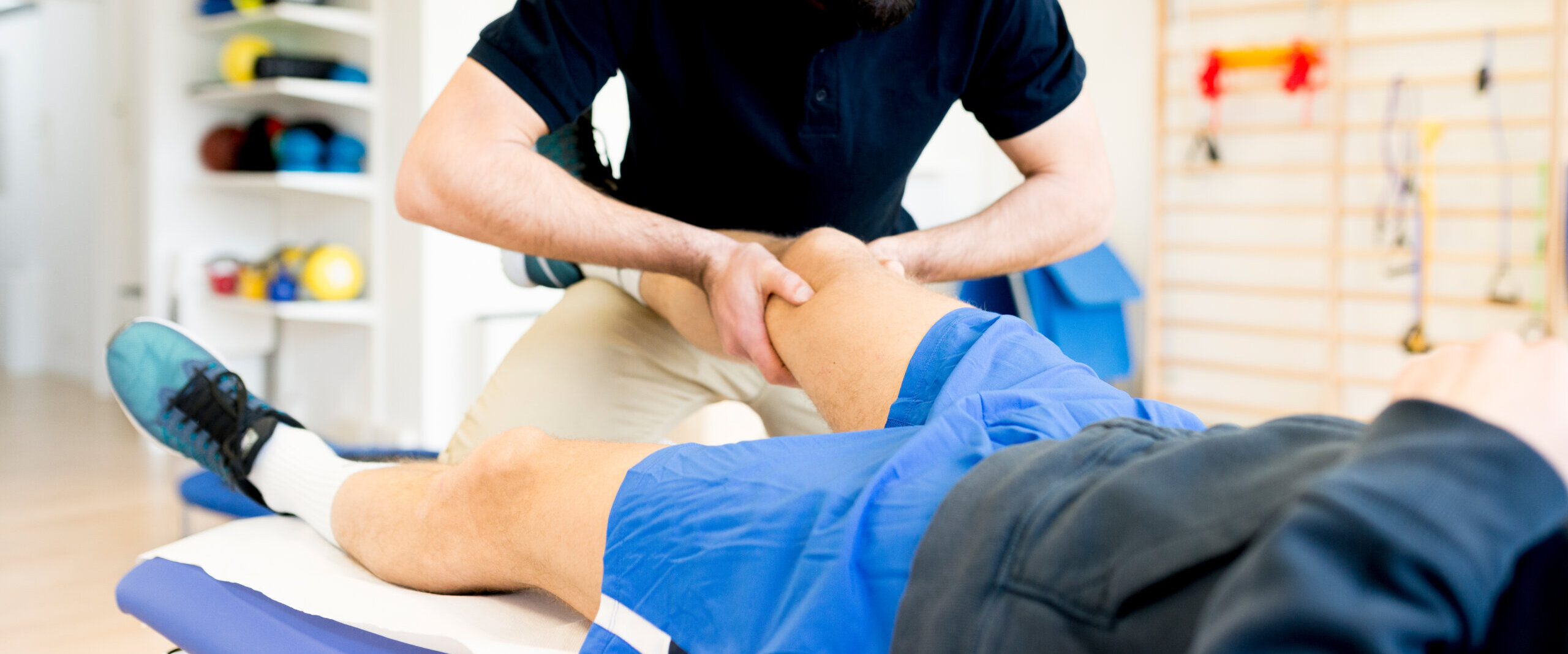 Massage Therapy Degree Program
An associates degree in massage therapy from Saint Mary-of-the-Woods College will prepare you to take your state licensure exam. Employment in the massage therapy field is projected to grow at 32% over the next ten years, much faster than the average rate of growth. Students will have hands-on supervised clinical experience, internships and required massage clinic participation with instructors that have real-world experience.
Associate in Science (A.S.) in Myoskeletal Massage Therapy Overview
Become a crucial part of the healing process for patients of all kinds. Massage therapists practice the application of manual manipulation of soft tissue for the purpose of reducing the effects of dysfunctional movement patterns, postural compensation, mitigating pain, reducing stress hormones and promoting general health and wellness.
The massage therapy program can be completed in as little as two semesters (minor curriculum, 24 credit hours). Upon completing the program, students will be trained and prepared to apply for state licensure. In order to sit for the Indiana Massage Therapy licensure, students must complete 625 hours of supervised classroom and hands-on experience. This requirement will be met through supervised clinical hours, internship experience and required massage clinic participation.
Why Study Massage Therapy at SMWC?
Saint Mary-of-the-Woods College is one of only five private colleges in the nation to provide an associate's degree and a minor curriculum in massage therapy. Here's some reasons why you should study massage therapy at The Woods:
One-on-one attention: with a student to faculty ratio of 13:1, we are confident that you will receive the help and support that you need from your instructors
Affordable for everyone: 95% of students who attend SMWC receive financial aid and over $9 million is awarded in scholarships
Competitively ranked: SMWC is consistently ranked among top colleges in the Midwest, giving you peace of mind that you're making a smart decision; view current rankings here
Distinctive minor program: SMWC is one of only two institutions in the country that offer massage therapy as a minor, enabling you to add it to your existing health science major
Massage Therapy Career Paths
There are several different career paths you can take to work as a licensed massage therapist. This makes it easy for you to tailor your career path to fit your interests. Check out the list below to see what fields you could be working in after becoming a licensed massage therapist.
Private practice
Sports teams
Eldercare and geriatric services
Health clubs and gyms
Hotels, spas and resorts
Chiropractic offices
Hospitals and rehabilitation centers
Traditional massage centers
FAQ
What is the average salary of a massage therapist?
The average salary of a massage therapist in this region is $42,000 per year. Demand for professional massage therapists is highest in Indiana, Ohio, California and Florida. In 2020, there were over 144,000 jobs postings for massage therapists. With a career in high-demand, you'll have no problem finding the perfect career placement for you!
How long does it take to become a licensed massage therapist?
The program can take as little as two semesters to complete! After completing the program, students will then be trained and prepared to apply for state licensure. The time from program completion to licensure can vary depending on licensure preparation and testing timeframes.
Can I start my own private practice as a massage therapist?
Yes! Many massage therapists own a private practice which allows them to set their own schedules and provides more flexibility in treatment options. To put yourself ahead, consider incorporating a business administration major or minor to aid you in opening your own practice. You'll learn the art and science of massage therapy while also adding essential business skills like finance and human resources to your repertoire.