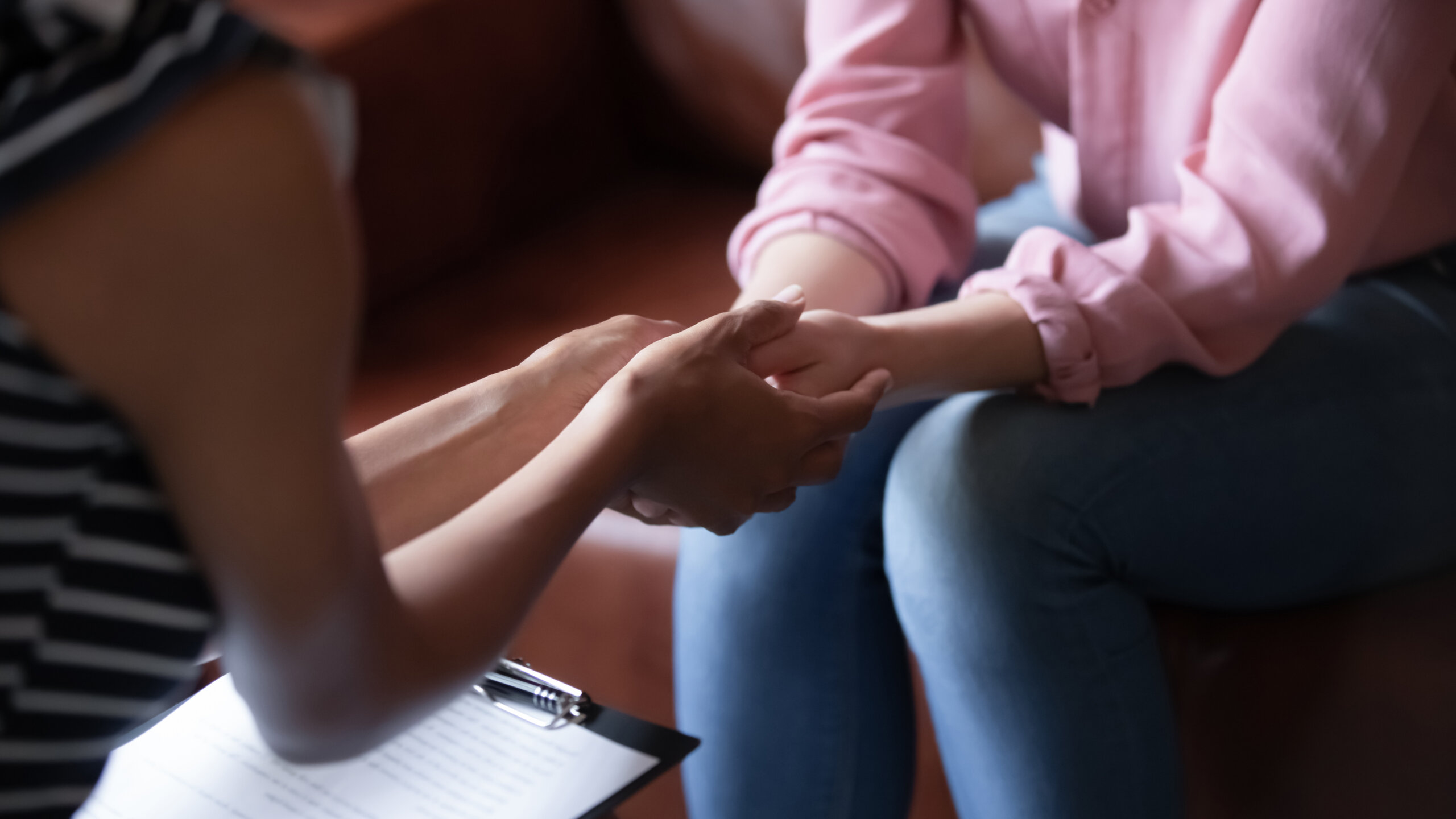 Addictions Counseling Degree Program
A Bachelor of Science degree in Addictions Counseling from Saint Mary-of-the-Woods College (SMWC) will prepare you for a rewarding career to help those suffering from addiction and substance abuse. Whether you take classes on campus or in our Woods Online program, you will develop the knowledge, skills and attitudes necessary to prepare you for the Licensed Addiction Counselor (LAC) exam.
Bachelor of Science (B.S.) in Addictions Counseling
The need for addiction counselors continues to rise and the Bureau of Labor Statistics (BLS) projects an increase of 23% in the number of substance abuse, behavioral disorder and mental health counselors from 2020 to 2030, outpacing the average growth rate of all occupations in the U.S.
This program is designed with a focus on trauma-informed treatment and students will develop cultural competence and a trauma-informed approach to counseling addicted persons and families. Students will develop knowledge of addictions theory, developmental and abnormal psychology, treatment planning and family education. They will also develop an understanding of psychoactive drugs and their effects and be able to demonstrate an ethical and professional attitude and actions.
Addictions Counseling Career Paths
Alcohol and drug counselor
Behavioral disorder counselor
Case manager
Recovery coach
Program coordinator
Crisis intervention
FAQs
What is addictions counseling?
The process where an addicted person seeks help from a professional drug and alcohol counselor to overcome this disease.
Why get a degree in addictions counseling?
Earning a bachelor's degree in addictions counseling qualifies you to take the LAC exam to become a Licensed Addictions Counselor.
What jobs can you get with an addictions counseling degree?
Having a bachelor's degree in addictions counseling allows you to go down many career paths based on your interests! You may choose to go on to pursue a post-graduate certificate in addictions counseling. There are many options to help you achieve your goals in this career field. Here are some jobs you can get with an addictions counseling degree:
Case manager

Recovery coach
Alcohol and drug counselor
What is the average annual salary of someone with an addictions counseling degree?
As you look at starting salaries, keep in mind that the cost of living and opportunities to move with a career or industry sector should also factor into your decision. For instance, Indiana is known for job growth due to the low cost of living. Your dollar simply goes further here.
Indiana: $46, 240
National: $47,660