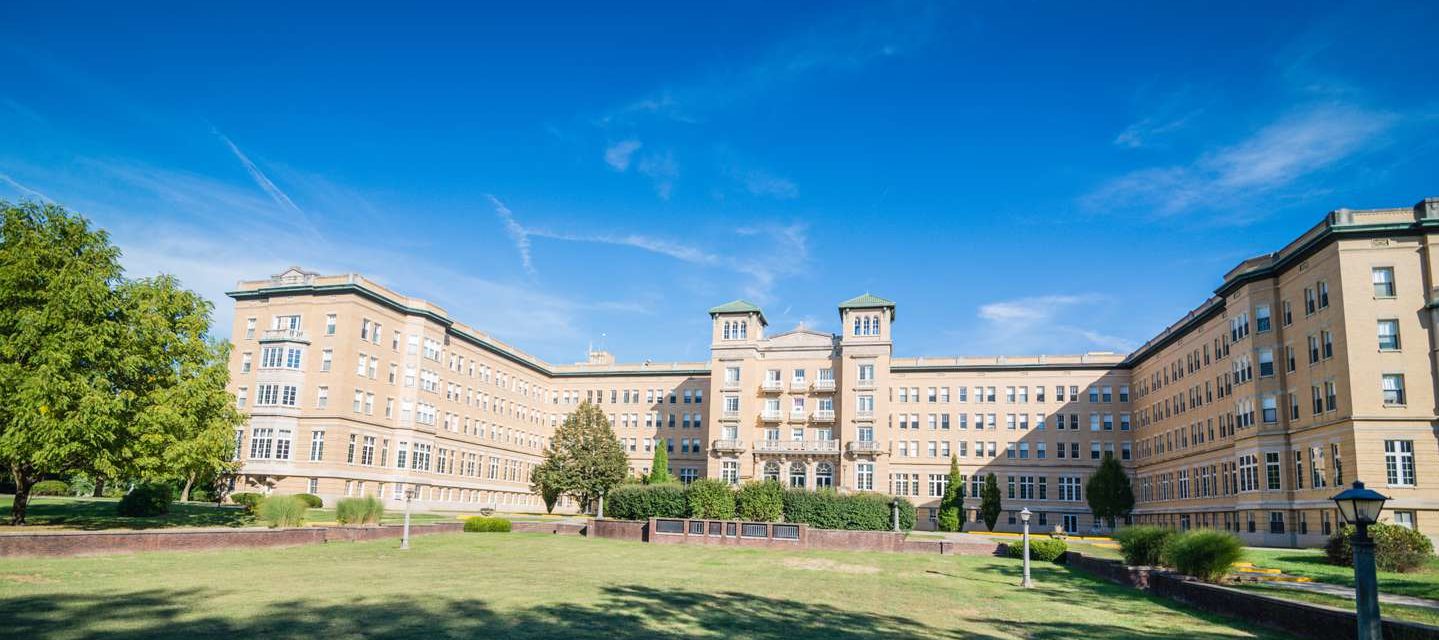 Saint Mary-of-the-Woods College is the perfect space for band camp this summer. Bands have found the facilities to fit their needs and continue to return year after year. We are located five miles northwest of Terre Haute, Indiana, is a gated campus with park-like grounds. There are few distractions on campus which makes it an ideal environment for hard work and attention to detail.
Your Own Lined Field – Full 100 Yards
We have facilities for two high school bands to attend camp each week. Each band has a dedicated, full 100-yard marching field that is professionally lined. The two fields are separated with plenty of distance between them so that neither band can be seen, and is rarely heard, by the other. Scaffolding is erected at each field for the band directors. It is placed at the 50-yard line, outside the field.
Dedicated Inside Practice Spaces
Bands have indoor practice spaces near the practice field. We provide one room large enough for the entire band and four other practice rooms. In addition, each band is free to find outdoor areas for practice near their own field and classroom building.
Meals
Hearty meals are served by campus food service in the spacious O'Shaughnessy Dining Hall. Meals are served cafeteria-style with many popular food choices. All catering services are provided through Bon Appetit. For more information, visit the Bon Appetit website.
Full-Time Security
Saint Mary-of-the-Woods College boasts a 24-hour, seven-day-per-week security force on campus. The Office of Public Safety is located in the basement of Le Fer Hall, the same building that serves as the residence hall for band campers.
Contact Us
To see how we can meet your needs, contact us by emailing reserve@smwc.edu or call 812-535-5131.