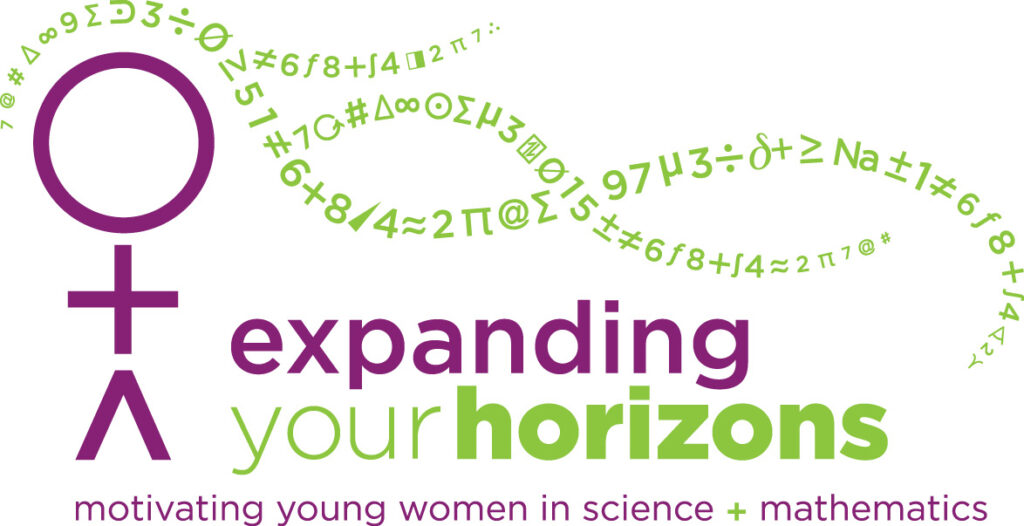 The Expanding Your Horizons in Science and Mathematics™ conference nurtures girls' interest in science and math courses to encourage them to consider careers in science, technology, engineering and math.
This conference at SMWC is open to 6th, 7th and 8th grade girls and parents, teachers or troop leaders.
Through exciting and interactive hands-on workshops, young women like you learn that studying math and science can be fun. By using local volunteers to lead workshops, you will meet with mathematicians, engineers and scientists who live and work in the Wabash Valley. They will show you how they use math and science in their careers, and may serve as possible mentors to you in the future.
Conference Details
Who: All young women in middle school, grades 6-8
What: A hands-on science and mathematics conference
Where: Saint Mary-of-the-Woods College, Hulman Hall
When: 9 a.m. – 3 p.m., October 28, 2017
Why:
Investigate science and mathematics careers
Talk with women in science and math careers
Attend science and math workshops
Participate in hands-on activities
Meet other girls interested in science and mathematics
Sign Up


Powered by Duke Energy
Contact Us
For more information about the Expanding Your Horizons conference at Saint Mary-of-the-Woods College please contact:
Maria Sellers and Janet Clark, Ph.D.
Program Directors
(812) 249-9640
maria.sellers@smwc.edu
jclark@smwc.edu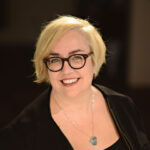 Keynote Speaker
Ginger Lewman is a national consultant and keynote speaker with Education Services and Staff Development Association of Central Kansas, a non-profit education service center. She inspires and assists educators as they determine the in's and out's of Project/Problem Based Learning, STEM, technology integration and gifted/high-ability learners.
Hands-on Workshops
Session 1: Chemical Investigations
Learn to become the Sherlock Holmes of chemistry. Learn about the scientific method and the importance of chemical compounds in nature and our everyday lives. By applying the scientific method, you will determine an unknown compound using chemical tests.
Daisy Rosas, Graduate Student, Chemistry, Indiana University
Session 2: I Ain't Afraid of No Slime
In this workshop, you will explore the reaction of several common household items. Attendees may meet the residue of a certain character from a ghost chasing movie.
Jessie Moore, Biology/Chemistry Teacher, South Vermillion Community Schools
Session 3: Broken Bone? No Problem
Learn how to properly bandage an animal's leg like a veterinarian using a Modified Robert Jones bandaging technique on stuffed animals. Who knows? You just might save an animal's life someday with the skills you'll take away from this session.
Hannah Byers, Registered Veterinary Technologist, West Central Veterinary Services
Session 4: NASA Rocks
Examine actual samples of rock and soil from the moon and see assorted meteor samples. Learn how NASA started, what it does in your daily life, and where it intends to go in the future. Learn what it takes to become involved in the space program. A variety of NASA careers will be discussed.
Diedre Adams, Retired Teacher and NASA
Session 5: Forensics Alive: Make Your Mark
In this session, you will explore fingerprints in a forensics setting. You will take fingerprints, make observations and find them. This is a critical skill for all individuals in the forensics field. Join this exciting problem solving adventure.
Lora Cottom, Forensics Teacher, South Vermillion Community Schools
Session 6: From Lake Water to Drinking Water
Safe drinking water is critical to life. Learn how environmental engineers supply clean drinking water and clean up wastewater before it is returned to the environment. Explore how different filter materials catch water pollutants and design and build your own water filter.
Michelle Marincel Payne, Assistant Professor of Civil and Environmental Engineering, Rose-Hulman Institute of Technology
Session 7:  Slingshot Rockets: Build, Launch, Keep
You will design and build your own rocket, test fire and keep it. You will build a slingshot rocket and learn about the aerodynamics of the rocket and watch it soar. The materials for this activity were donated by the Women in Novelis (WIN) project.
Bridget Ireland, Assistant Professor of Education, SMWC
Session 8: Crafting a Smart Digital Footprint
We hear a lot about being safe online, how to not be a bully and about not posting things we don't want shared. Social media is the key to breaking out and building the foundation to whatever your goals are. How do you create a digital footprint that doesn't just follow you, but leads you down the path to your dreams? Let's gather ideas, learn some tools and strategize.
Ginger Lewman, Educator, Author and Consultant, Education Services and Staff Development Association of Central Kansas
Session 9:  Sustainability Agriculture – Growing Green Fields and a Green Environment
Spend some time exploring the White Violet Center's certified organic farm and its operations which provides fruits, herbs, and heirloom vegetables. Learn about the rewards and challenges of small-scale sustainable agriculture and its importance for the future.
Lorrie Heber, Director and Candace Minster, Garden Manager, White Violet Center for Eco-Justice
Parent Workshops
Parent Workshop I: Stepping Stones Towards College and Careers
It's never too early to begin the path for college and possible careers for your daughter. Steps you take now with college awareness and planning will help both you and her successfully navigate the entrance to higher education.
Sara Boyer, Director of Undergraduate Academic Affairs, SMWC
Darla Hopper, Executive Director of Financial Aid, SMWC
Parent Workshop II: Be Social; Be Smart
In this digital age, our young people spend a great deal of time online using social media, instant messaging, researching and even shopping. It is critical that we are proactive in protecting them from the negative aspects of having an online presence such as cyberbullying, predators, identity theft and other internet crimes against children. This session will show parents how to guide their children in using social media as a conduit for change and building positive digital citizenship.
Maria Sellers, Teacher and Technology Integration Assistant, South Vermillion Community Schools