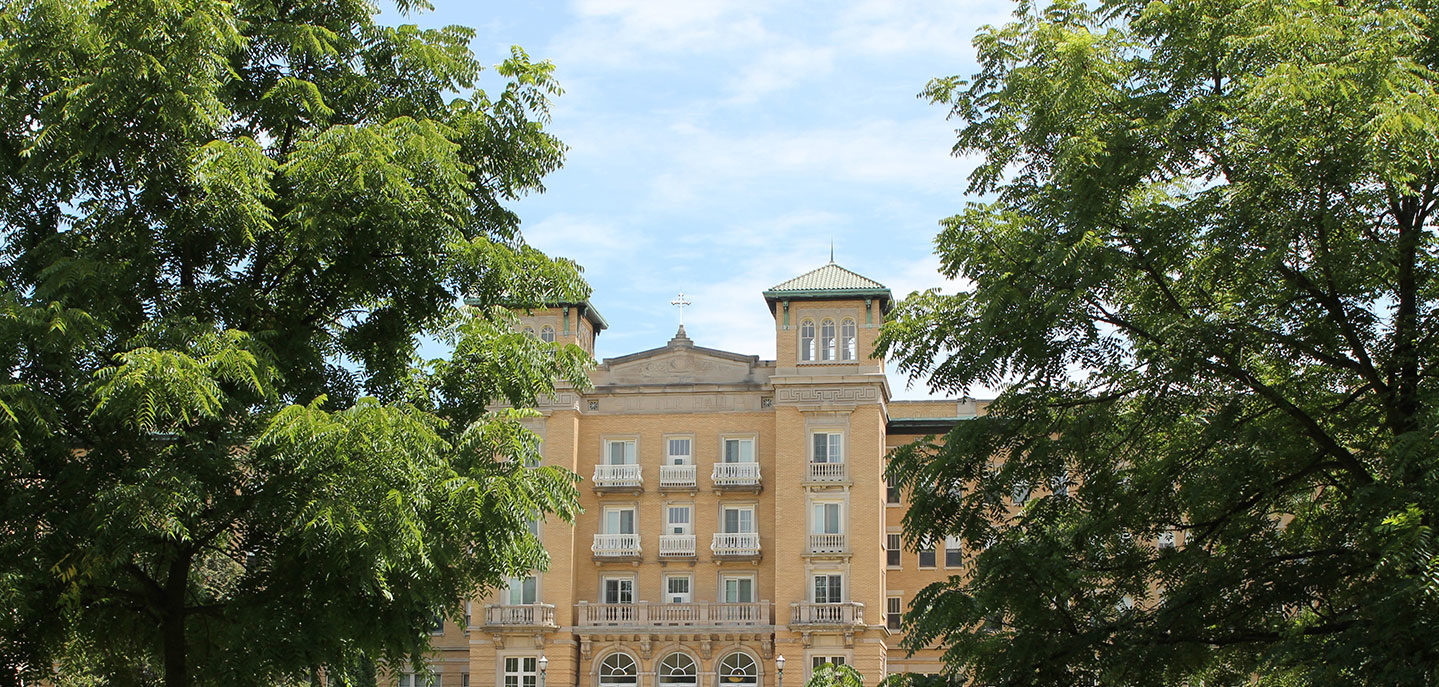 Musician of Promise Scholarship
Do you aspire to be an exceptional musician? The Musician of Promise Scholarship aims to help you make this dream easier to fulfill.
Each year, SMWC offers one (1) award up to the cost of full tuition. The scholarship will be applied towards tuition costs only. Admitted, first-time (freshmen) women and men students attending SMWC full-time in a music degree program and living on campus may compete. Students must submit an audition request form followed by an audition, essay, and interview.
Applicants: Please follow the application process carefully and feel free to contact the Department of Music and Theatre at 812-535-6323 if there are any questions.
Application Process
Submit your online application for admission using the application portal, or via CommonApp.
Submit an audition request form; choose your intended audition day. To be eligible for admission to a music program, the audition is required.
Eligible MOP students must audition by or on the February 17, 2020 date. The MOP will be awarded on March 1, 2020. Submit your essay and letter of recommendation from a music teacher, or another teacher, by or on February 17, 2020 (midnight EST) to Shala.Ingle@smwc.edu. In the subject line write "MOP Scholarship Essay.StudentLastName"
Potential MOP candidates will be interviewed the day they audition.
MOP candidates must come to campus for their audition and interview.
Any prospective student auditioning after the MOP deadline will still be considered for other performing arts and music scholarships up to the posted March audition date.
Deadline for audition, interview, and submitting all required materials listed above: February 17, 2020.
Students will be evaluated based on their:
Outstanding Audition: Individual must audition on the intended primary voice/instrument of study at SMWC. Each person will be scored by the music faculty panel on a scale of 1-10 in each area appropriate to the primary instrument, including tone/ technique, diction/articulation, preparation/memorization, rhythmic and pitch accuracy, presentation/preparation, and overall musicianship. When a student's scores are averaged, students scoring an average of 8 or higher will be considered for this award.
High School GPA: 3.0 minimum
Interview: Faculty are looking for professionalism, genuineness, strong interpersonal skills, and ability to articulate ideas clearly.
Letter of recommendation: This letter should come from a music teacher who has worked with you in either the classroom or in applied lessons. If this is not possible, a letter of recommendation from another teacher is allowed. Letters should speak to your work ethic and your potential in college-level music or music therapy study. Signed and dated letters can be sent as an email attachment to: Shala.Ingle@smwc.edu. The letters will be forwarded to: 2019 MOP Committee, Dept of Music and Theatre, Saint Mary-of-the-Woods College.
Reflective Essay (five pages maximum, double spaced, include student name) responding to the following questions:

How has music been part of your life so far? How has it impacted you and/or others around you?
What do you believe your strengths are as an aspiring musician?
What do you hope to achieve by studying music or music therapy at SMWC?
Renewable Requirements
Students must maintain a minimum GPA of 3.0 or higher, make satisfactory academic progress towards their degree and primary applied instrument to renew the award for 8 semesters.