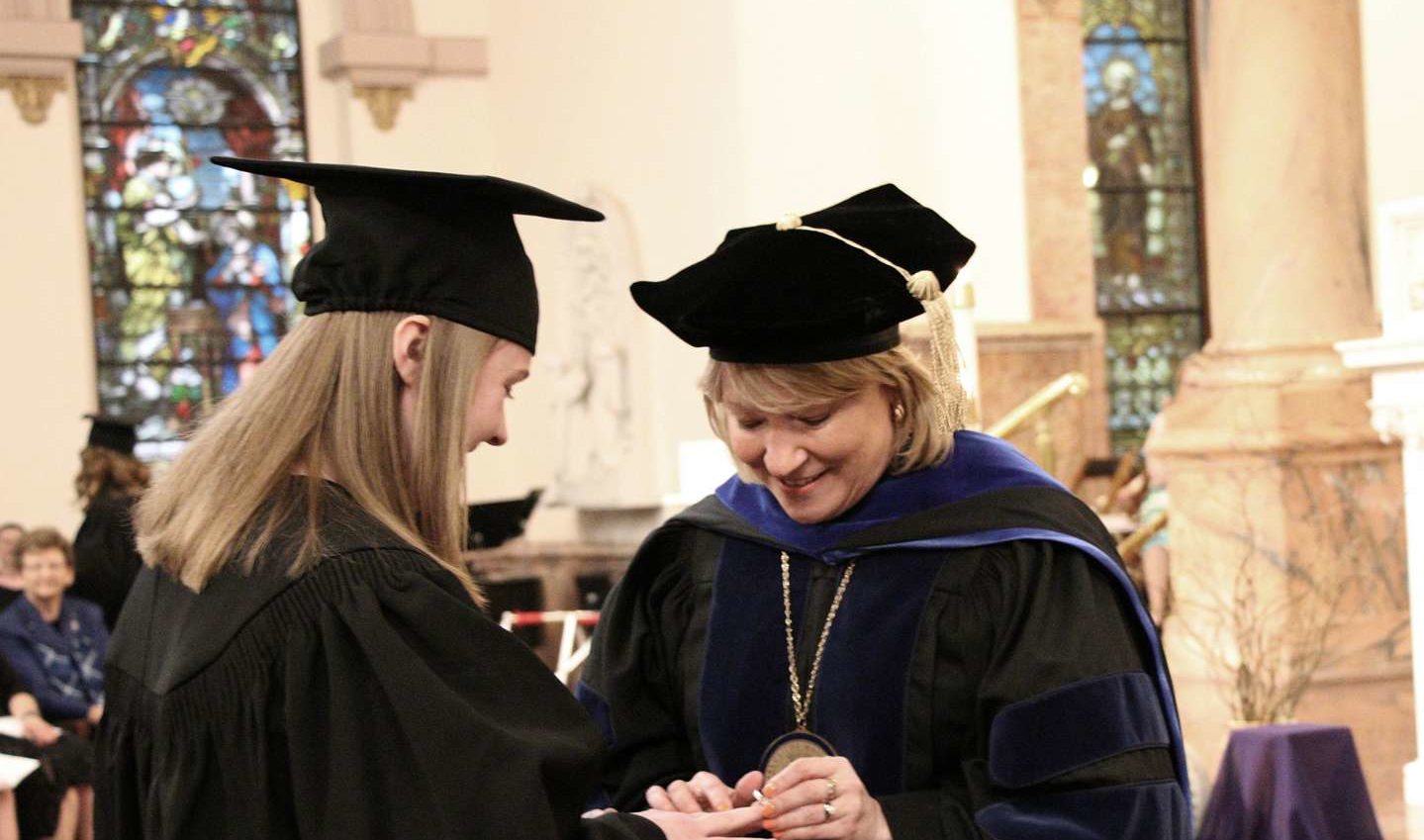 About President Dottie King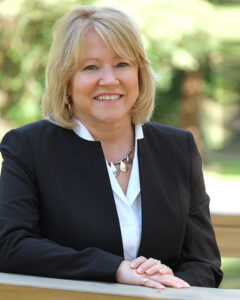 Dottie L. King, Ph.D., is a distinguished scholar and an influential leader who serves as the 16th president of Saint Mary-of-the-Woods College. With a vision deeply rooted in the mission of the College, King is currently leading the institution through a strategic planning process that emphasizes student success, academic excellence, community partnerships, and diversity and inclusion.
Under her leadership, the College has experienced significant growth through record enrollments, many programs including nursing, the opening of a sports and recreation center, a health clinic and the recent groundbreaking of a new residence/dining hall. In addition, SMWC is consistently ranked nationally among the Best Regional Colleges in the Midwest by "U.S. News & World Report."
King serves on the board of Council for Higher Education Accreditation. She is the former board chair of the Independent Colleges of Indiana. King is a member of the Association of Catholic Colleges and Universities, Council of Independent Colleges, Indiana Chamber of Commerce, National Association of Independent Colleges and Universities, Wabash Valley Education Alliance and Terre Haute Chamber of Commerce, where she serves as the chair of the 21st Century Talent Region.
King has received a number of honors including the Girl Scouts of Central Indiana Confidence Leadership Award, the Sagamore of the Wabash, the highest civilian distinction in Indiana, and the Indiana Torchbearer Award. King also received the ATHENA Award from the Terre Haute Chamber of Commerce for demonstrating excellence, creativity and initiative.
Prior to Saint Mary-of-the-Woods College, she served as an instructor of mathematics at Indiana State University for seventeen years. Since 2002, King held many leadership positions at the College including an associate professor of mathematics, chair of the sciences and mathematics department, assistant dean and vice president for academic affairs. She was a recipient of the college's highest teaching honor, the Sister Mary Joseph Pomeroy Award for Faculty Excellence for teaching and another for service.
King often speaks on the topics of leadership, strategic visioning and transformation, and empowering women through education. She has also delivered numerous presentations encouraging women to persist in the study of mathematics.
She holds bachelor's and master's degrees in mathematics and a Ph.D. in curriculum and instruction/educational leadership from Indiana State University.
She and her husband, Wayne, are the proud parents of 6 children and several grandchildren.