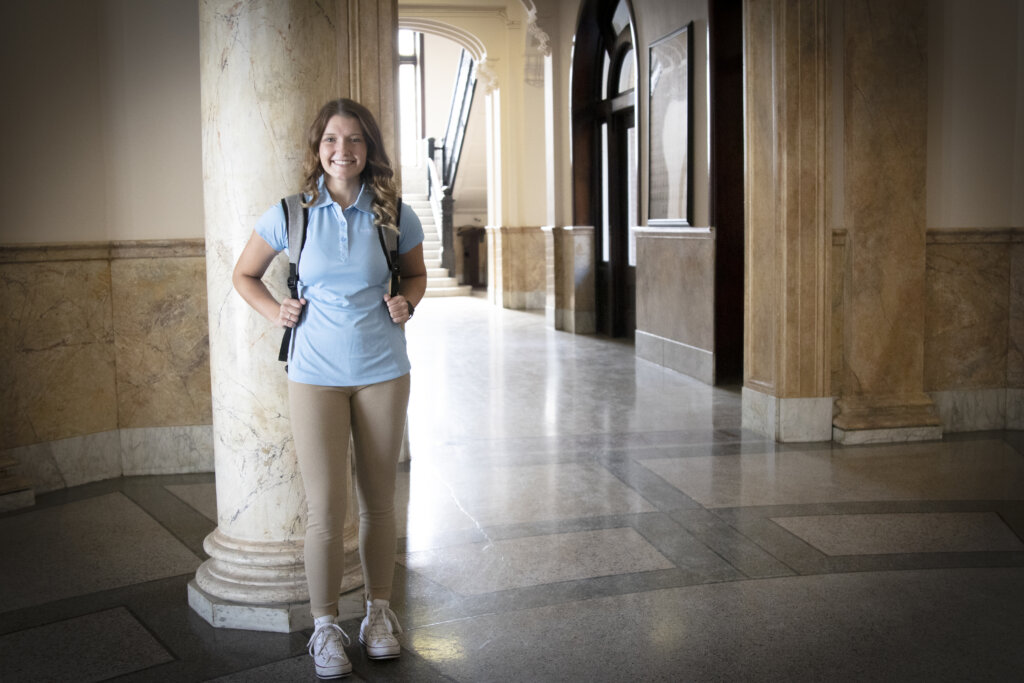 Where is your hometown?
West Terre Haute, Indiana
What high school did you attend?
West Vigo High School
What is your major?
Humanities
Why did you choose The Woods?
I chose The Woods because I felt at home. I feel as if everyone on campus is rooting for each individual student to succeed and you don't get that experience at a bigger institution.
What do you do for fun on campus?
On campus, my friends and I all like go to campus events like the Foam Party. There are so many events going on each week here at The Woods — it's impossible to be bored.
What do you like about living in Les Bois?
I love living in Les Bois Hall simply because I love living on campus! I live so close I could be a commuter, but the experiences and memories I've made this year living with my friends has been amazing.
What advice do you have for freshmen?
My advice for freshmen would be to enjoy your time here at The Woods, get involved, meet new people everyday, and stay on top of your homework!
Reflect on your time at The Woods:
Looking back at my time at The Woods so far, I am so thankful to be here. I transferred after my first semester of college at a different institution and on the first day of classes I instantly knew this is where I was supposed to be. Since then, I have made lifelong friends, grown as a student and a person, and found teammates that are family.