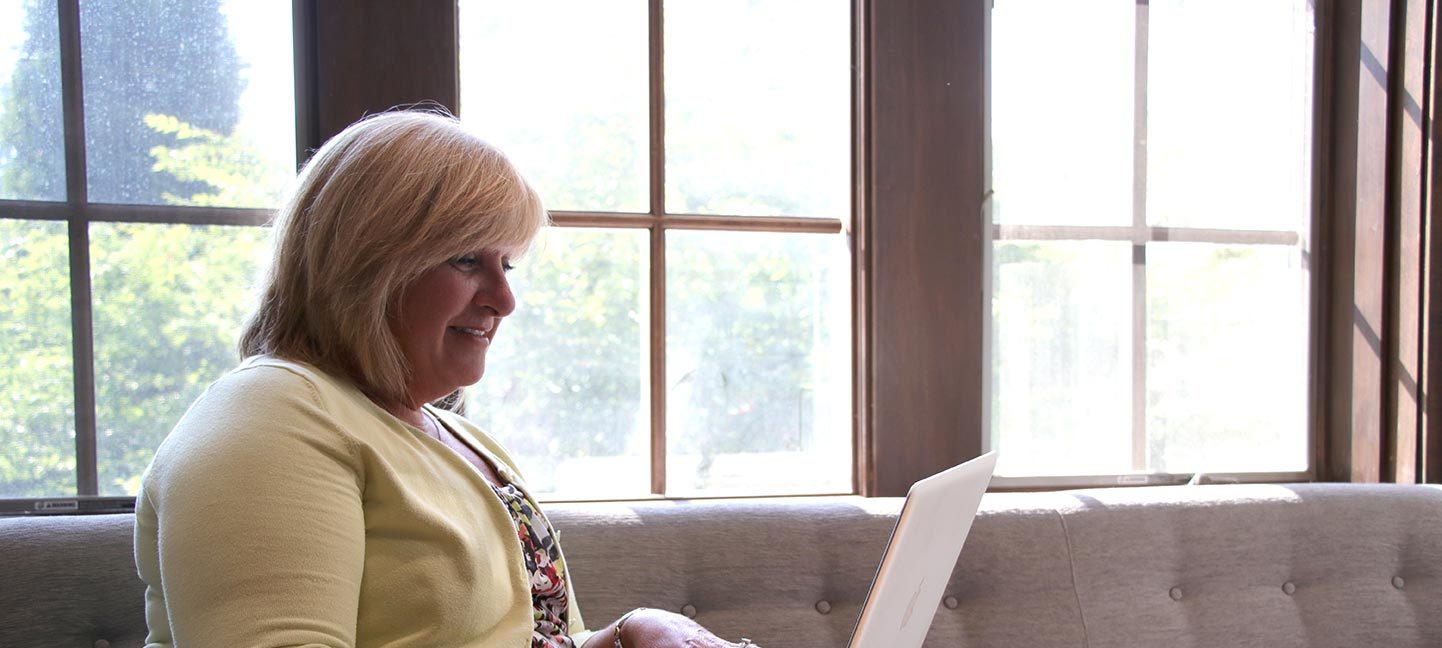 Although Amy completes the coursework toward a bachelor's degree in human resource management remotely, she still feels very much a part of The Woods family.
"I am an online student who values the time that is spent completing the courses that open my eyes to the world around me.  Every person, whether in academia or administrative roles at the campus have greeted me with open arms," she said.
"I really feel that I am part of an institution rather than just a number … I enjoy receiving letters from the dean and staff as they are directed to me personally," she added.
Amy is a Terre Haute resident who works as a human resource generalist at a local manufacturing firm that employees around 400 production and salary workers. With two decades of experience under her belt, Amy says she has gained a passion for building relations and bridging the gap between management and employees. She decided to work toward an undergraduate degree not only to validate her years of service but also to advance her career.
"I chose this field of study as I enjoy managing the people aspect of an organization," she said. "My passion is interacting with people and helping them advance in their professional life by removing obstacles that prevent them from being productive."
"I chose SMWC because I wanted to be part of a long standing institution that prided itself on academic success, community support and values that are based around the faith and spirituality. The campus is close to my hometown and I wanted a college that was aware of our local social, economic and environmental issues."
From Woods Online, she has gained valuable skills for use personally and professionally "The lessons and skills learnt in this program have allowed me the great opportunity to show my manager that I make big decisions, take my work seriously and that I have the dedication to put my work in the arena of college experience and professional career," she said.