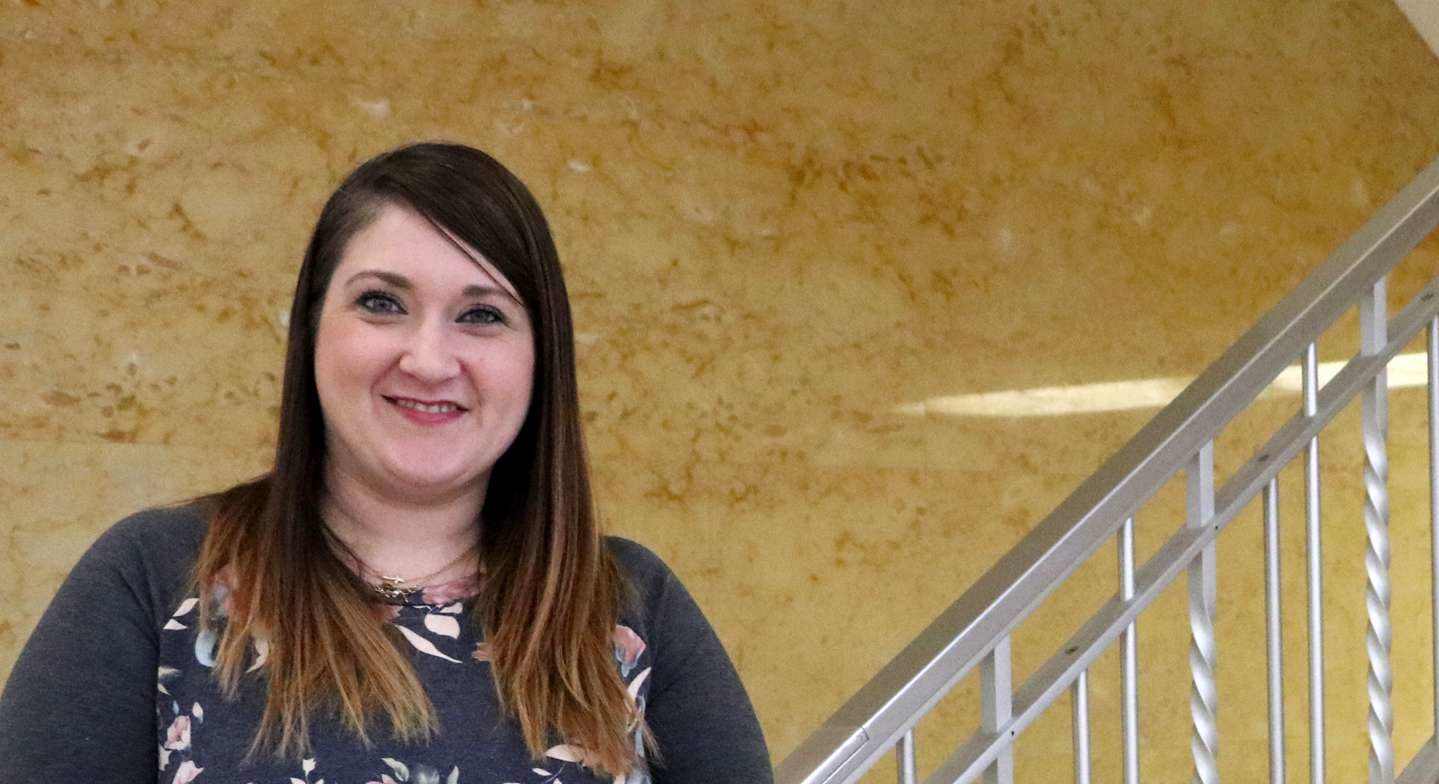 Ashley currently has many roles in life: a mom, military veteran, an employee at a water supply district and a student of Woods Online. When she finishes the bachelor's degree in Criminology, she hopes to acquire another: a corrections officer, probably in a federal prison, focusing on drug treatment. Passionate about helping others, she is also pursuing a minor in Psychology.
Born and raised in Paris, Illinois, Ashley enlisted in the Indiana Army National Guard in 2005. The Paris High School graduate served eight years in the military, including a deployment to Iraq from 2009-2010. While in the military, she performed duties such as truck driving and data entry.
Ashley completed her service in 2013, and two years later, she enrolled as an online student at SMWC. "I wanted something local," she said of her choice, adding that SMWC is military friendly and offers financial aid to military students. "That's definitely a plus," she said.
With accessible professors and staff and a user-friendly online learning platform, Ashley is happy with her choice. Plus, the classes at SMWC opened her mind and broadened her horizons. "It's helped me realize what I want to do," she said.
Raising a toddler, holding a full-time job in the billing office of the Clark-Edgar Rural Water District and being a student all at the same time is challenging, Ashley said. There are times when she would rather go to bed early than stay up studying a couple of hours a night on the weekdays – and longer on weekends. But she makes an effort to keep up with her studies because she has made a commitment to better herself through education.
She said she has made her education a priority to set a good example to her son. "I know that when I finish, it would only better myself and my family," she said.
Her motivation? "Just knowing I'm so close to the finish line. When I do finish this, it will benefit all of us."
Ashley hopes to graduate in 2018. She encourages other adults to work toward their educational goals. "I just want to let them know they can do it, too. It will be a struggle but it will be worth it in the end."