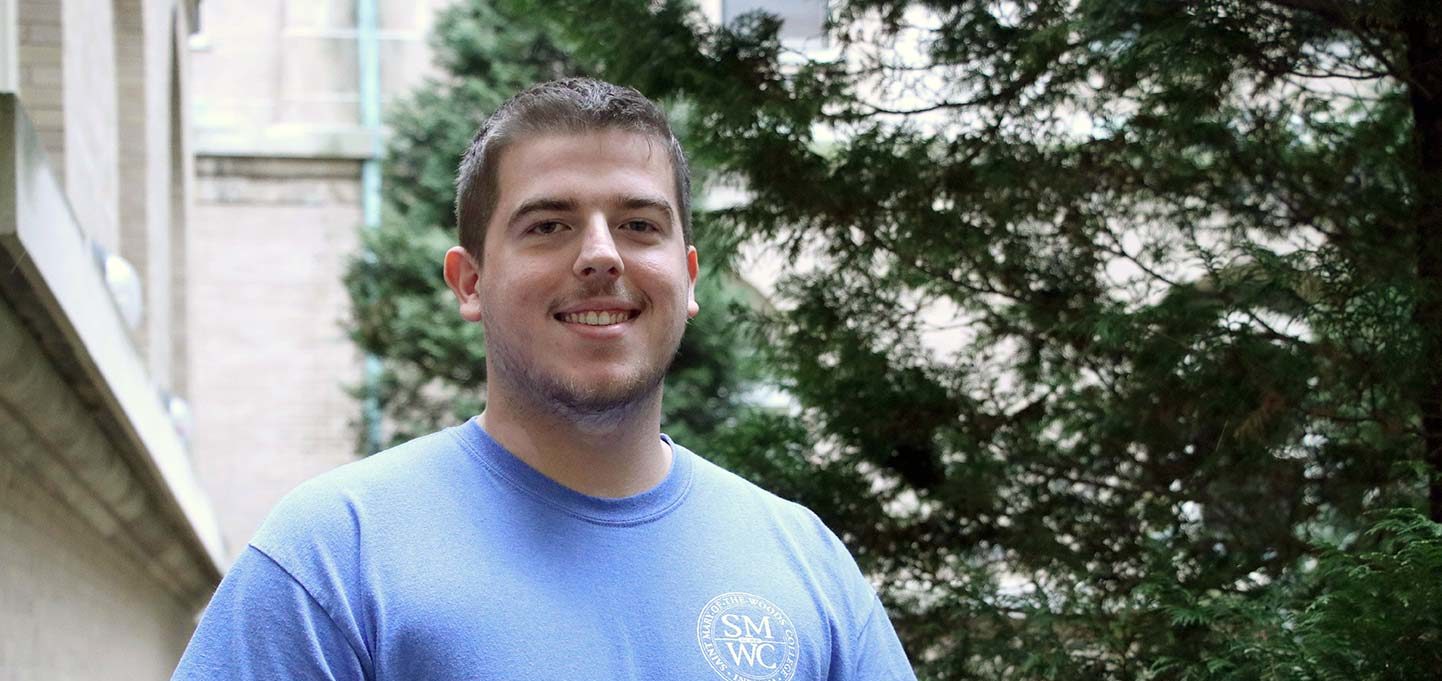 Last year, Austin S. was in the market for another college to usher him toward graduation. It was a choice between a state school and Saint Mary-of-the-Woods College but when more of his previous college credits transferred to SMWC, his decision was made. "I could graduate a semester early by coming here," the Vincennes native said.
Of course, as a marketing major, SMWC's nationally-ranked marketing degree program, housed in the Department of Business and Leadership, was also a factor in Austin's decision. Almost a year later, he is very happy with his choice. "I've learned more in the two semesters I've been at The Woods than I have probably throughout my whole education career. One of the things I love about The Woods is it really challenges you to go out of your comfort zone," he said.
A graduate of South Knox High School in Vincennes, Austin values the hands-on experiences and critical thinking skills he has learned. He has even used the marketing insight and social media skills he learned from a digital marketing class during his first semester to promote a basketball clinic he hosted. He was thrilled by the number of people he has reached. (Because of a requirement of this class, he is now also Google Ad words certified).
These skills translate well into the insurance business, which he intends to continue to pursue after graduation. Passionate about helping people and about basketball, Austin is employed in insurance and holds student assistant positions on campus.
Austin has grown to love SMWC and the relationships he has found here. He says this college experience is helping him discover his life's purpose.  "I definitely recommend The Woods. Not only have I learned business-related stuff, but [also] as cliché as it sounds, I've learned a lot about myself, too."