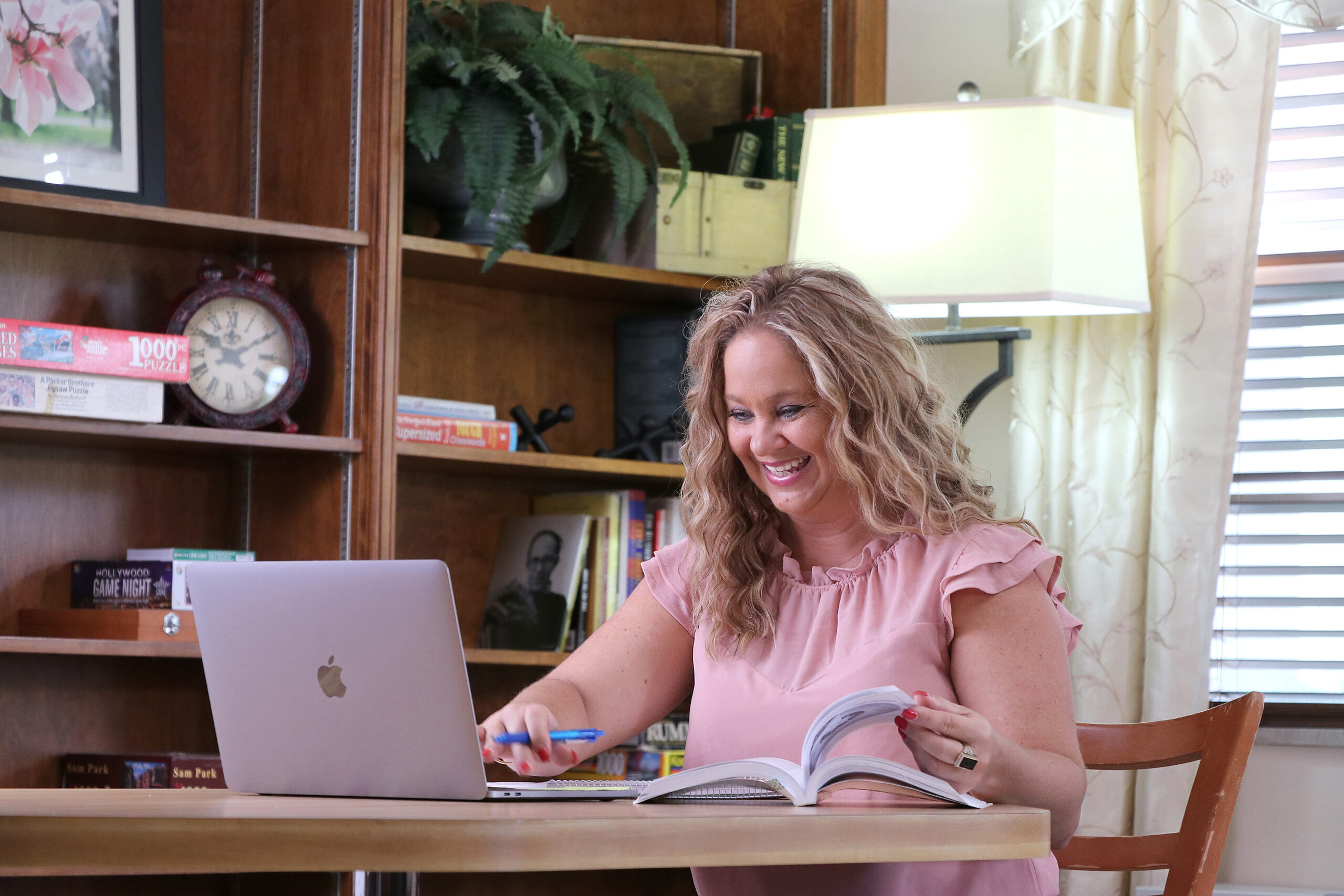 Christy P. obtained a bachelor's degree in human services from Saint Mary-of-the-Woods College (SMWC) in 2019, and is a current student in the SMWC Master of Leadership Development (MLD) program. Born and raised in Sullivan, Indiana, where she still currently resides, Christy also owns an interior design business. She is a loving wife, mother, stepmom and grandmother. She enjoys shopping, designing, boating, running, reading and spending time with family.
Why did you choose this program at The Woods?
I chose my grad program at The Woods because of how satisfied I was with my undergrad. I love The Woods and everything it symbolizes. The professors, staff and administration are all so kind, helpful and amazing. I could not imagine going anywhere else to learn about leadership and development when they have proven to be leading the way in that sector.
If asked your opinion about the best features of the MLD program, what will you say?
Flexibility! The flexibility is by far the best feature, followed by expert instructors who are leading the industries that they are in. The small group atmosphere is perfect for learning and networking all at once.
What has been the most interesting lesson you've learned?
That the MLD students are not only attending class together but also creating lifetime bonds. I loved seeing all the MLD Facebook posts and experiencing Homecoming with several of them. It has been interesting to see just how much importance The Woods administration focuses on creating the bonds and continuing them over the years.
What are your career goals?
I would like to open a foundation that empowers young women to find their voice at a younger age by providing them with opportunities that they might not have otherwise.
How do you aspire higher?
I ambitiously seek to continuously strive to better myself and to do so by encouraging others to always find good in yourself and others, always lend a helping hand no matter what, give whenever I can give and to never stop learning.
What is your motto?
Everything happens for a reason, and everything has a season.
Have you been changed by your Woods experience? If so, how?
Yes, I have learned to be more accepting of others, more loving and kinder to each other, animals and the earth, and to always take time to care, give and inspire others for the good of human nature.
How have you used your Woods education to effect positive change in your community and in people's lives?
I have used my Woods education to create cultural changes in my community by joining different clubs and boards that I would have never done before. I also have impacted my church with skill sets and thought processes that The Woods taught me along the way.
What is your advice to incoming students?
Breathe! Don't allow yourself to become overwhelmed and frustrated. If you have to take a step-back or step-away, reach out to your fellow students. I promise you, if not all of them, the majority of them are feeling the same way. Just don't give up!
Give us a fun fact about you.
I can rap any Salt-N-Pepa song like nobody's business while doing the dance move the "Roger Rabbit," yes, even at age 41.