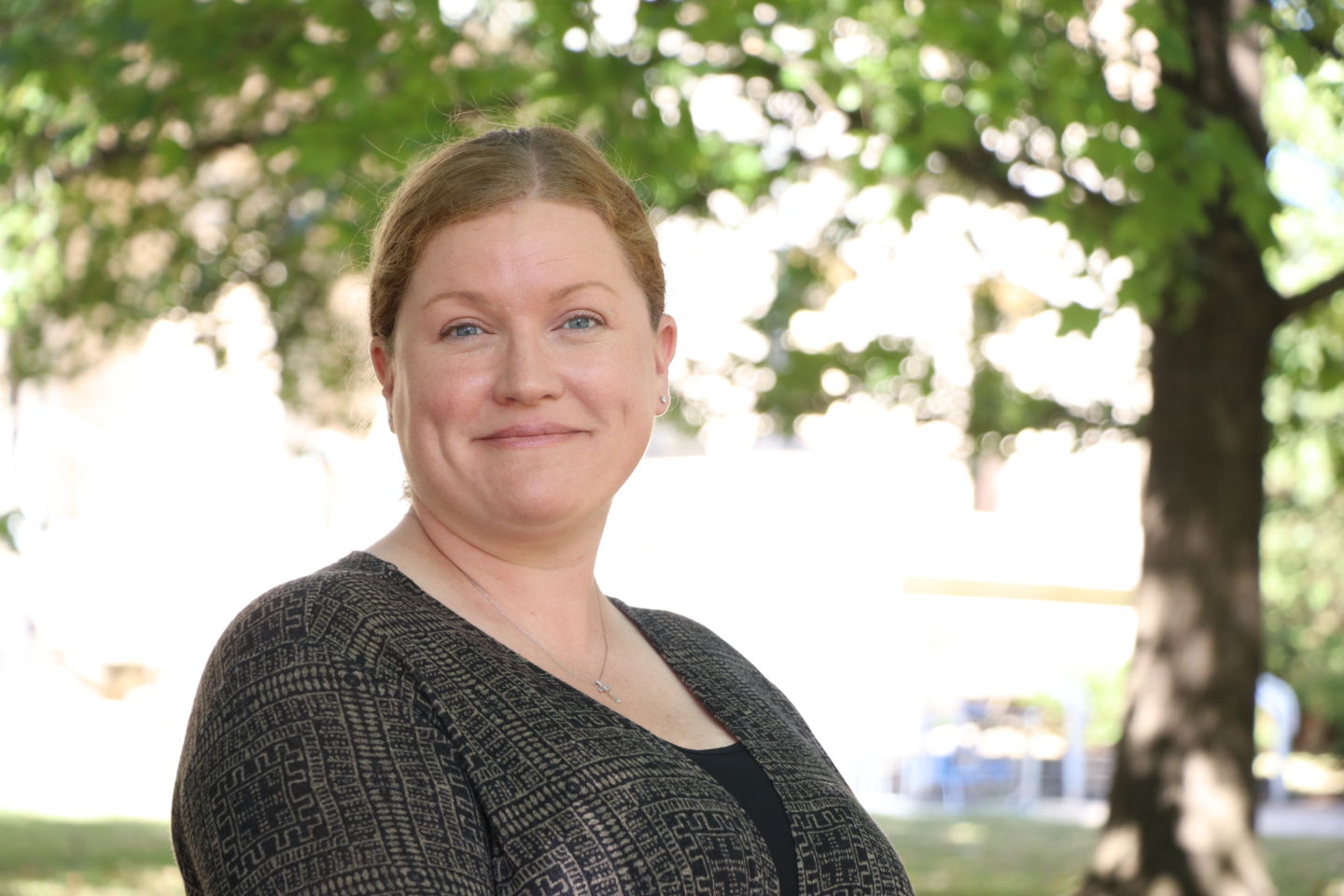 Jeanie is a 2019 graduate of the Saint Mary-of-the-Woods College Bachelor of Science in nursing program. She is back at The Woods to pursue a master's degree in nursing with a family nurse practitioner concentration. An ER nurse, Jeanie grew up in Parke County, Indiana and currently lives in Dana. She enjoys being outdoors, horseback riding, reading, photography and hiking.
Why did you choose this program at The Woods?
I loved the RN to BSN program at The Woods. When they offered the master's degree in nursing, I knew I wanted to go here. The program meets on campus one day a week for three years. Unlike other programs that are all online, I feel like I have a support system and will learn more by meeting face to face.
If asked your opinion about the best features of the MSN program, what will you say?
We meet one day a week, have faculty support and hands-on learning before starting clinicals.
What has been the most interesting lesson you've learned?
Theory has never been a strong subject for me. In my first class, I learned how nursing theory can be applied to real life. This will influence my practice as an FNP (Family Nurse practitioner) for life.
Have you been changed by your Woods experience? If so, how?
Yes. During my undergraduate program (RN to BSN), we had to do volunteer work. I chose to volunteer at the White Violet Center for Eco-Justice on campus. I worked in the gardens and learned about organic and sustainable gardening. Working full time, going to school and finding time to volunteer was challenging, but the experience was rewarding. I loved meeting the Sisters and learning about their ministry.
What are your career goals?
To work as an FNP in a rural health clinic.
How do you aspire higher?
I set goals and don't give up on them.
What is your motto?
Never accept less than your best.
What is your advice to incoming students?
Change and stepping out of our comfort zone is scary, but never let that fear stop you from achieving your dreams.
Give us a fun fact about you.
I own an 18.2 hand Belgian horse named Gordy that loves to go out on trail rides.