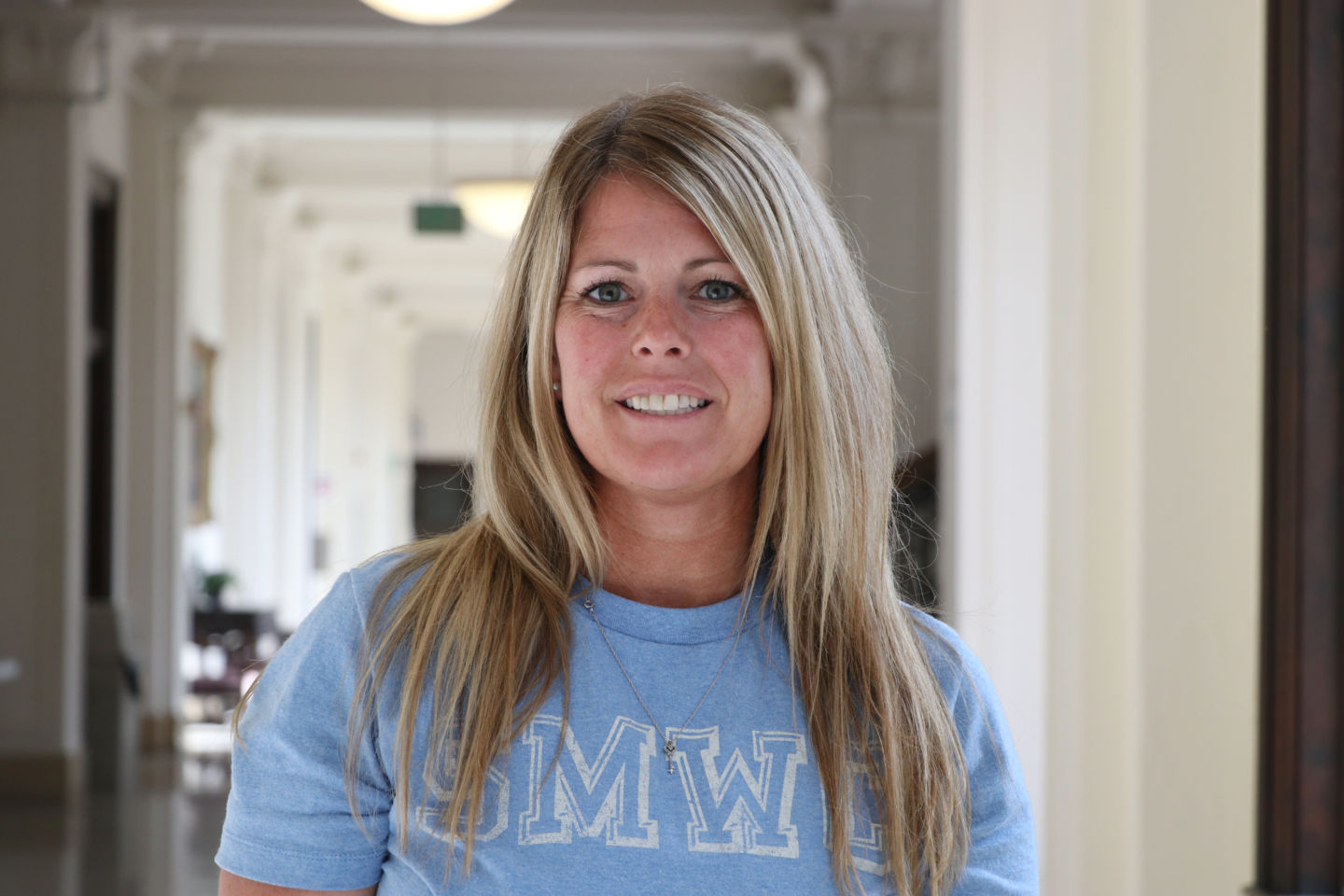 Jennifer, a registered nurse at Union Hospital in Terre Haute, is a graduate student in the Saint Mary-of-the-Woods College (SMWC) nursing program. She is a 2019 graduate of SMWC's RN to BSN program. "Getting my BSN has pushed me to want more and to decide to start the MSN program," she said.
A native of Terre Haute, Jennifer loves reading, jogging and spending time at home with her family and pets.
Why did you choose this program at The Woods?
I chose the MSN program at SMWC because I received my BSN from SMWC. I had the best experience with the instructors and all the staff. Everyone was always welcoming — from the first time in admissions all the way to graduation.
If asked your opinion about the best features of the MSN program, what will you say?
The best feature of this program to me is that it is a part-time program. We have a face-to-face class once a week, and the classes are eight weeks long with one class at a time.
Have you been changed by your Woods experience? If so, how?
Being on campus more with this program, it has made me want to be more involved with activities on campus.
What are your career goals?
My goals when I finish the program are to hopefully stay within Union Hospital's organization and work as a nurse practitioner.
How do you aspire higher?
I feel that I aspire higher because I am always going for more such as with my education. I aspire to be a great nurse practitioner.
What is your motto?
Winners never quit and quitters never win.
What is your advice to incoming students?
My advice to incoming students would be to not give up. College can be hard or intimidating and overwhelming at first. Give it time, and you will love it.
Give us a fun fact about you.
When I was younger, I wanted to be a veterinarian, not a nurse.