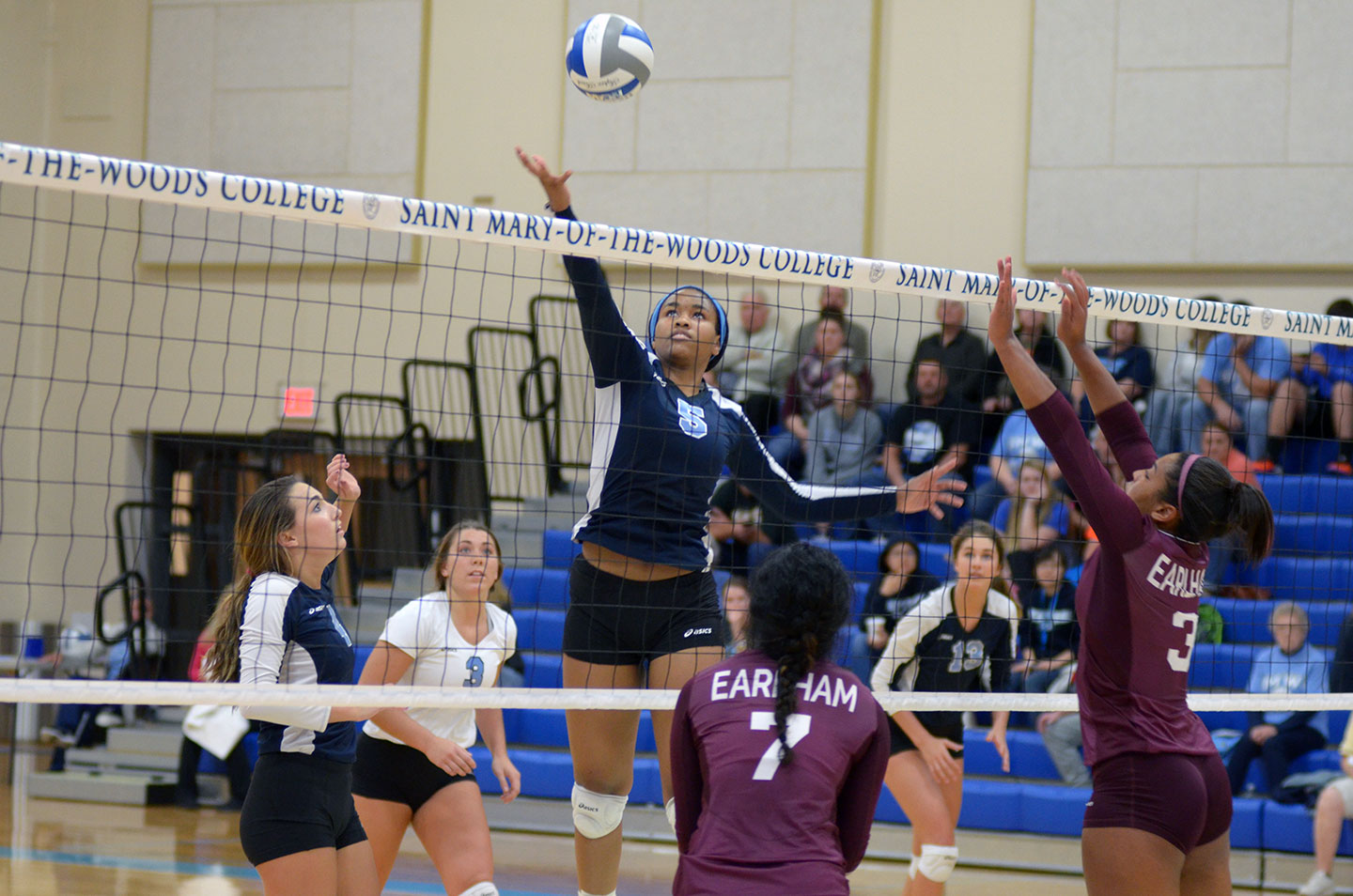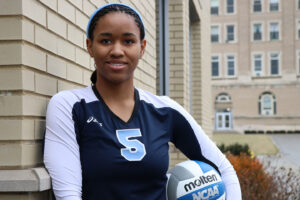 As the daughter of an Air Force veteran, Monica has lived in several places throughout her life.  In the last couple years, however, she has found a home "base" at SMWC.
Born in Japan, Monica and her family moved back to the U.S. when she was 3-years-old. She has lived in Nebraska, North Carolina, Ohio and now in Indiana. A member of the SMWC women's volleyball team, Monica says she has started to establish lifelong friendships with her newfound friends. "I know I can count on this team later on in life," she said.
Aside from volleyball, Monica is busy with a campus job and with volunteering as an assistant volleyball coach for a Terre Haute team. But she also enjoys sketching animals and people, photographing nature and watching movies. She has inherited her mother and grandfather's artistic skills.
During her time at The Woods so far, she said she has grown as a person. She has gained confidence and time-management skills thanks to the accommodating professors and small, seminar-style classes. She believes the small class sizes have given her the opportunity to become more active in her learning.
Of life on campus, she said, "There are events to go to and friends to hang out with. You can learn in and out of the classroom."