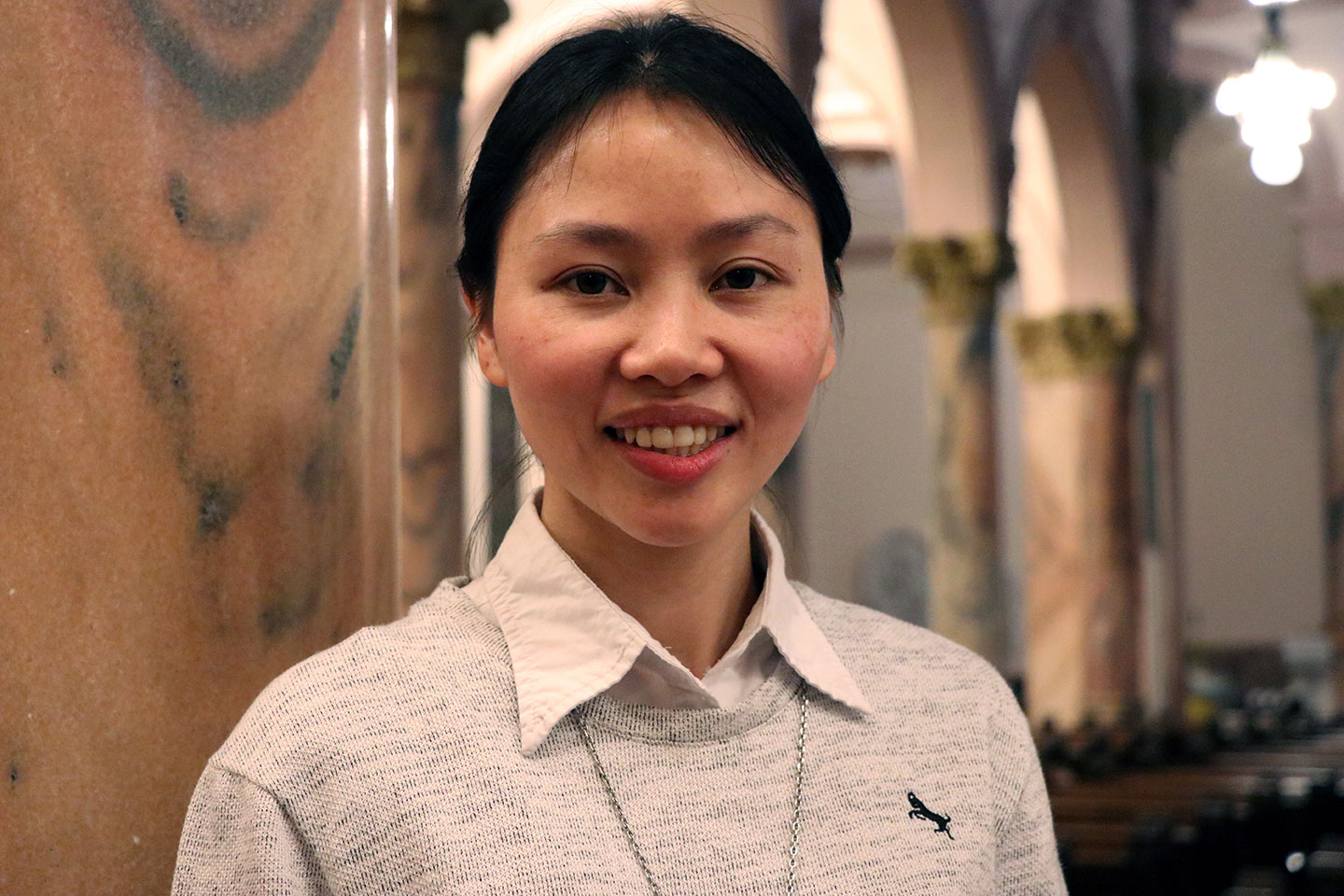 Phung dreams of improving people's lives through education and service, and she has already begun that journey by improving herself.
When she completes her undergraduate degree from SMWC, Phung plans to return to her native Vietnam to teach its youth, serve the poor and continue the mission of the Dominican Sisters of Tam Hiep, a Catholic congregation with a motherhouse in Bien Hoa, Vietnam, she is proud to belong.
When Phung, whose hometown is Baoloc City in southern Vietnam, arrived to the U.S. in 2015, she experienced what other international students might be familiar with: language challenges and culture shock. She says the amount of homework and teaching methods were also different from what she had been accustomed to. But she credits the welcoming and comfortable atmosphere at the College, and the assistance of the Sisters of Providence, for the adjustment.
She values the new experiences she has gained at The Woods and urges other international students to develop their talents at SMWC.
"With the small class sizes, anyone can speak up and get the attention of the instructor and peers. This helped me gain confidence. I am encouraged to share my idea," she said.
This is an experience she has never had before. "The professors are very kind to me. The classes I have been taking are providing me with the foundation of knowledge and teaching methods I can apply for my future career," she added.
"I just want other international students to know Saint Mary-of-the-Woods, to feel the harmonious atmosphere at The Woods, develop their abilities and be successful in their lives."
To these other students, she says, "Come and see."