This is not your typical job fair!
The Mane Event – Equine Professional Applications provides a forum for equine industry professionals and organizations supporting equine endeavors to provide information about their organizations, services, and hiring needs while students, faculty, and staff pursue relationship-building opportunities.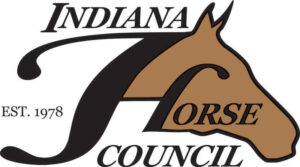 A collaboration between the Saint Mary-of-the-Woods College Department of Equine Studies and Career Development Center, along with the Indiana Horse Council, makes this event possible.
Saint Mary-of-the-Woods College is the only equine program in Indiana to offer a Bachelor of Science degree in equine studies.
Equine Professional Applications
Panel discussion with equine industry professionals during a catered lunch
Networking
Exhibit space to recruit for full-time jobs, part-time jobs and internships
Promote your organization, business or program
Event Information
January 26, 2018
11:30 a.m.-3 p.m.
Le Fer Hall, Ballroom
Saint Mary-of-the-Woods College
$25/person – includes lunch
Call (812) 535-5188 for more information.
Register Now – Space is Limited
Pre-registration is required. Registration deadline is January 12, 2018. Refunds will not be issued after that date.
---
Having difficulty completing the registration for this event? Please contact the Career Development Center for assistance at (812) 535-5188 or career@smwc.edu.