March 27, 2020
7 p.m.
Cecilian Auditorium, Conservatory of Music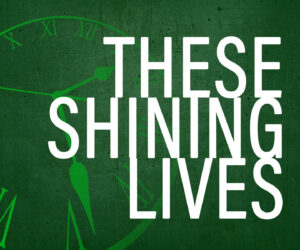 In honor of Women's History Month, the Department of Music and Theatre at Saint Mary-of-the-Woods College presents 'These Shining Lives' which chronicles the strength and determination of women considered expendable in their day, exploring their true story and its continued resonance. Directed by Karen Crispin.
$12/adults, $8/non-SMWC students (with valid ID).
Admission is free to all SMWC faculty, staff and students as well as Sisters of Providence and SP staff.
Purchase Tickets