New Residence and Dining Hall Construction Underway!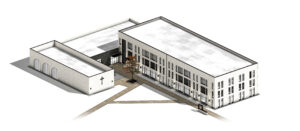 Saint Mary-of-the-Woods College broke ground on June 19, 2020 on a new $15 million residence and dining hall located just southeast of Le Fer Hall. Now under construction, this 92-bed hall is part of SMWC's master plan vision as the College launches new academic programs, expands athletic teams and projects strong enrollment growth over the next five years. The building will feature suite-style rooms with mini-kitchens, a dining hall with modern amenities, a grab-n-go section for carry out and a bookstore and spirit shop.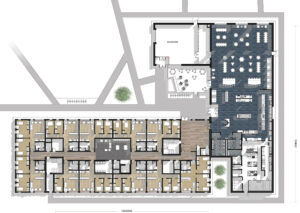 The facility is scheduled to open in fall 2021. Thank you to our partners at University Housing Solutions, MKC Architects and Adena Corporation for bringing this project to fruition!
Visit the album on Flickr or flip through the gallery below to see the construction progress.
To see more projects that have been completed over the past ten years, watch the 2021 Philanthropy Tour.