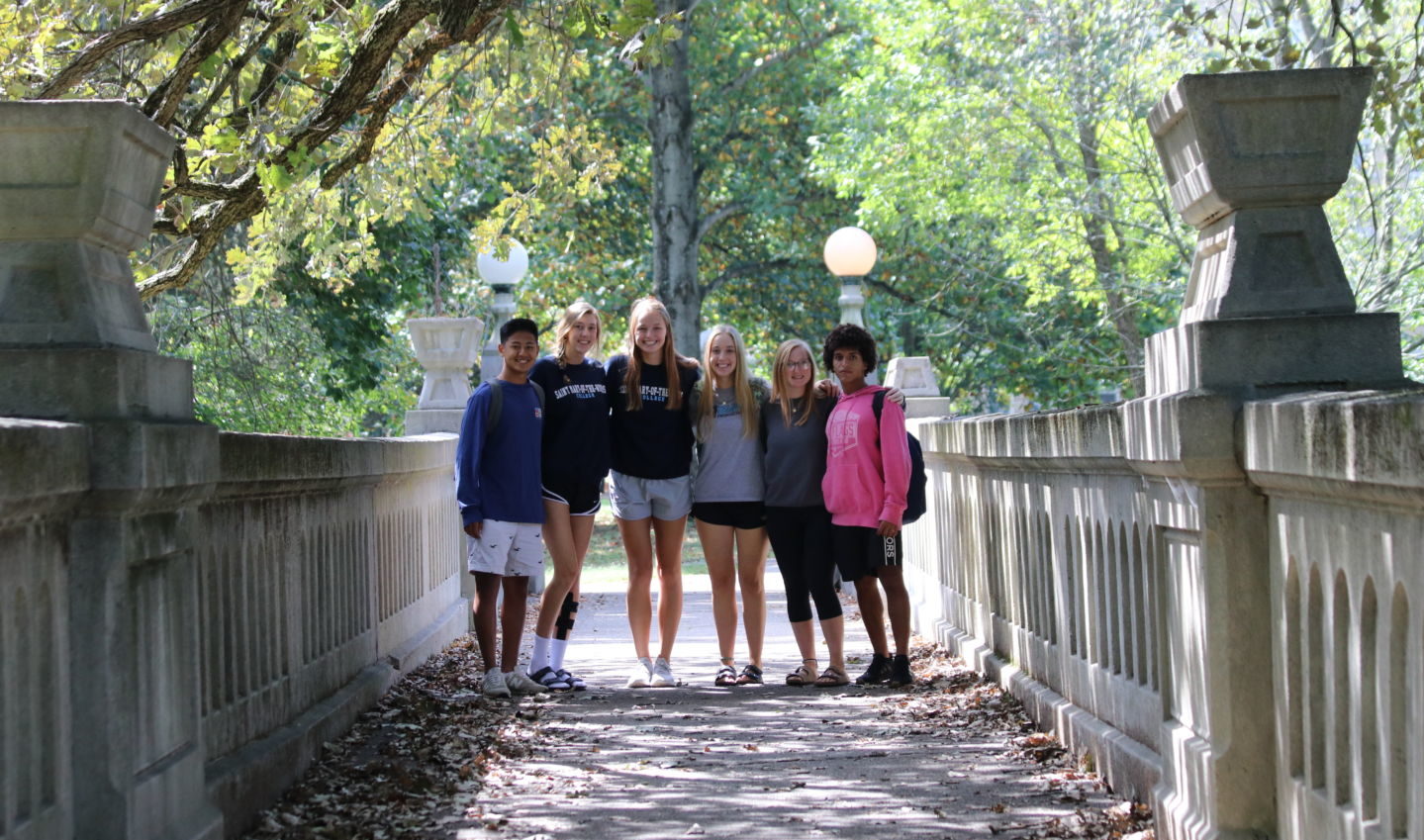 Warmer Welcome. Higher Calling.
A place to call home. The Woods is calling.
Our small, wooded campus contains scholars, artists and practitioners of all disciplines. At Saint Mary-of-the-Woods College, you'll get a values-based, leadership-rich education that prepares you for the unknown future. But, more importantly, you'll grow into the next you, ready to take on the world. This place will be like home, and we can't wait to meet you.
Success is our mission. Just like other schools, we offer tutoring and learning centers. But with generous office hours and accessible professors, you won't get lost in the shuffle.
We've been educating students for 180 years – and always on the cutting edge. We taught girls long before everyone else did. And we were one of the first schools in the nation to offer distance/online learning. Old doesn't mean out-of-date – we're continually evolving, and we'll teach you to do the same.
Because of our amazing alumni network, and rock star financial aid team, our affordability is a game-changer. You owe it to yourself to ask the question, "What's possible?"
Our beautiful campus boasts century-old architecture and cutting-edge facilities. You can check out the online tour, but it really doesn't do it justice – come visit for yourself. Whether you are interested in on campus or online, seeing the support behind you is inspiring.
Small is beautiful
Affordability
Start a conversation about all of your financial aid and scholarship options.
visit financial aid
Professors that know their stuff
and your name.
There's nothing like it anywhere in the world
Saint Mary-of-the-Woods is home to historic architecture, the shrine of the United States' 8th Catholic saint, a bustling sports and recreation center, and a community of people who want to see you succeed.
Visit to experience it
So much to do
Our values
We follow in the footsteps of Saint Mother Theodore Guerin in all that we do as we work to live out values of social justice, spirituality, sustainability and gender equality.
Learn More
We encourage our students to choose their own adventure!
You can focus in and get a degree in one of more than 30 majors. For those feeling adventurous – mix them up! Combine psychology and math, and become an ethnographic researcher. How about mixing education with health and wellness to coach? Regardless of your choice, the strong foundation of leadership and embedded practical applications ensure you are prepared for both what's next and what's unknown.