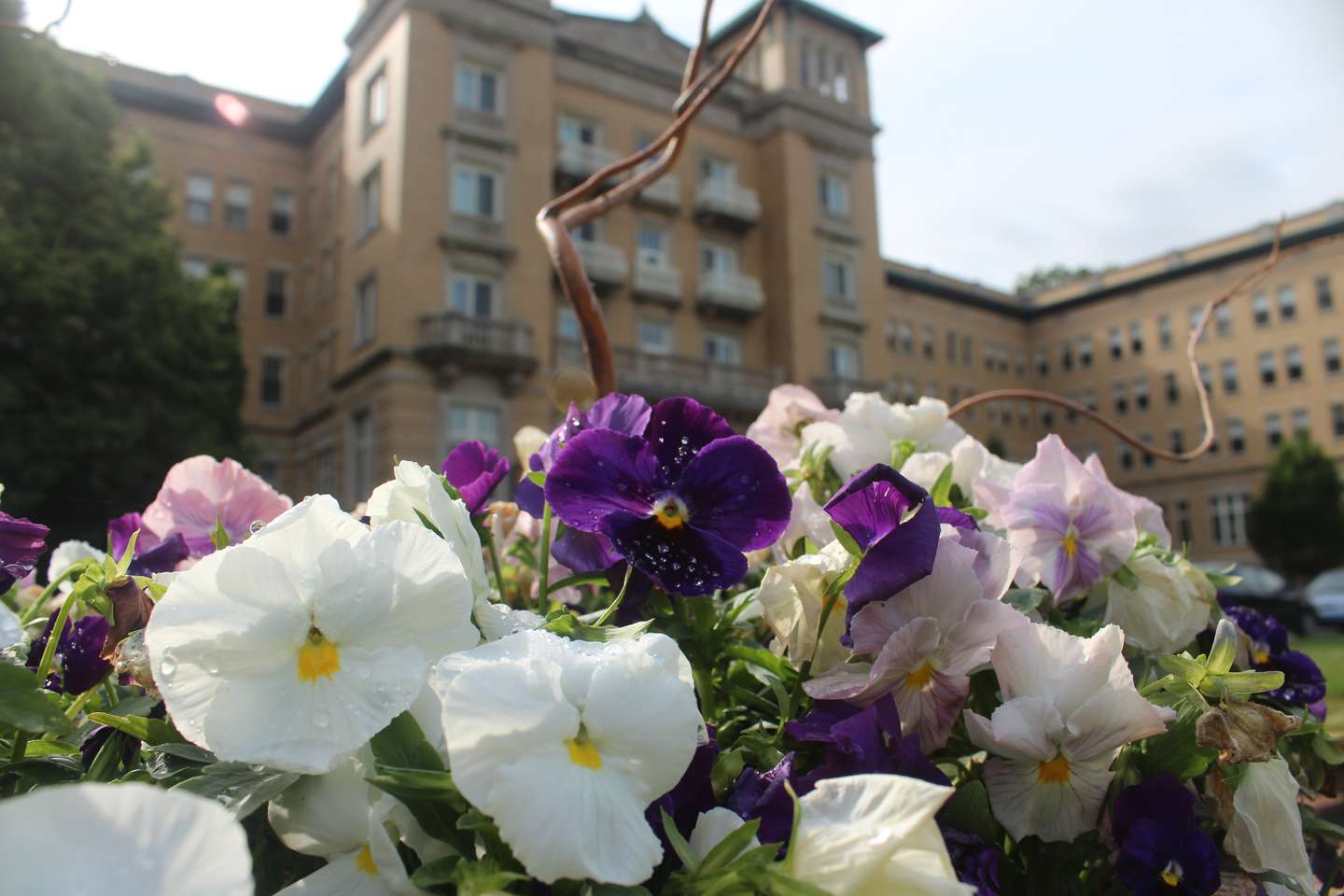 The Office of Human Resources is committed to the pursuit of educational excellence at Saint Mary-of-the-Woods College through exemplary employees with a focus on inclusiveness, talent, leadership and retention.
Job Openings
There are three ways to apply for employment at Saint Mary-of-the-Woods College:
Click on the button below to submit an application.
Pick up an application in the Offices of Human Resources located in Guerin Hall, Room 110.
Mail your resume and cover letter to Office of Human Resources, Guerin Hall 110, 1 St Mary of Woods Coll, Saint Mary of the Woods, IN 47876
We only accept applications for open positions.
Saint Mary-of-the-Woods College is an equal opportunity employer. All qualified applicants will receive consideration for employment regardless of and will not be discriminated against on the basis of gender, sexual orientation, gender identity, race, ethnicity, religion, age, veteran status, disability status, genetic information or any other protected category.
Equal Employment Opportunity
The College encourages a workplace and learning environment free of discrimination, harassment and/or inappropriate treatment of any student, employee or guest because of any person's race, sex, color, creed, religion, age, national origin, sexual orientation, veteran status, gender identity, gender expression, disability or any category protected under federal, state or local law. This policy applies to all students, faculty and staff of the College, as well as to persons employed by contractors or vendors who provide routine daily services to the college.
You can find more in the Harassment Free Environment Policy
New Employees
E-Verify is an internet-based system operated by the Department of Homeland Security (DHS) in partnership with the Social Security Administration (SSA). The E-Verify system compares information from the Form I-9, Employment Eligibility Verification, with federal databases to confirm employment eligibility. E-Verify must be completed on the first day of work or within three (3) days of an employee's start date.
Indiana immigration legislation (SEA590) requires Saint Mary-of-the-Woods to participate in the E-Verify program. To comply with the E-Verify law, Saint Mary-of-the-Woods College must verify the identity and employment eligibility for all new employees hired at the College using information on the Form I-9.
This includes all new faculty and staff, temporary, re-hires, and student employees.
Employees must provide their Social Security number on Form I-9.
For more information, visit the Department of Homeland Security and U.S. Citizenship and Immigration Services.