It's always good to come back home…a thought and statement made by several alumni who attended Reunion 2023 at Saint Mary-of-the-Woods College. For Sarah Ketenbrink Williams '48, this year's Reunion was more meaningful as she attended her 75th Reunion.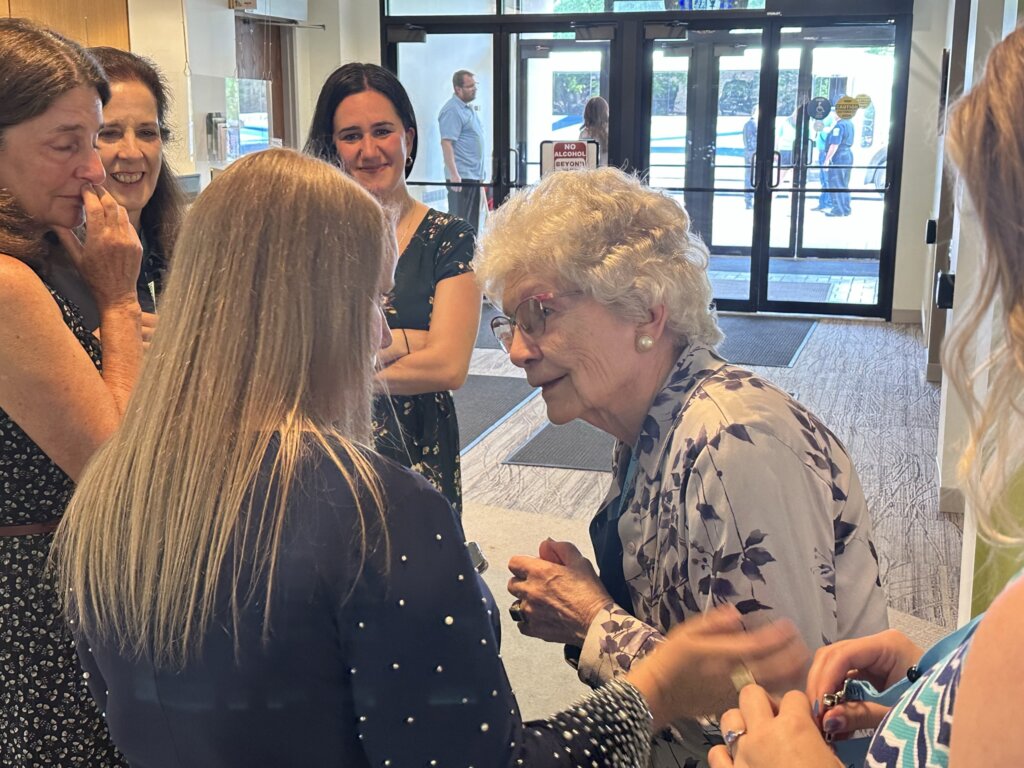 Sarah graduated from The Woods in 1948 with a degree in political science. During her time as a student, Sarah majored in social studies and minored in philosophy and Spanish. Immediately following her graduation, Williams directly entered the workforce as a social worker.
She shared that she made an effort to attend Reunion every five years. "I may have missed one in there, but I've done my best to come every five years," Williams said. In 2022, she returned to The Woods for a classmate's funeral. Although she was the only class member present at this year's Reunion representing the class of 1948, Sarah was accompanied by two of her daughters, Valerie Foley and Gail Harowski, and her granddaughter, Emma Harowski. "She had been asking us to come here with her for over a year. She's always loved this place," said her daughter, Gail. Sarah's third daughter, Stephanie Landreville '79, was unable to attend.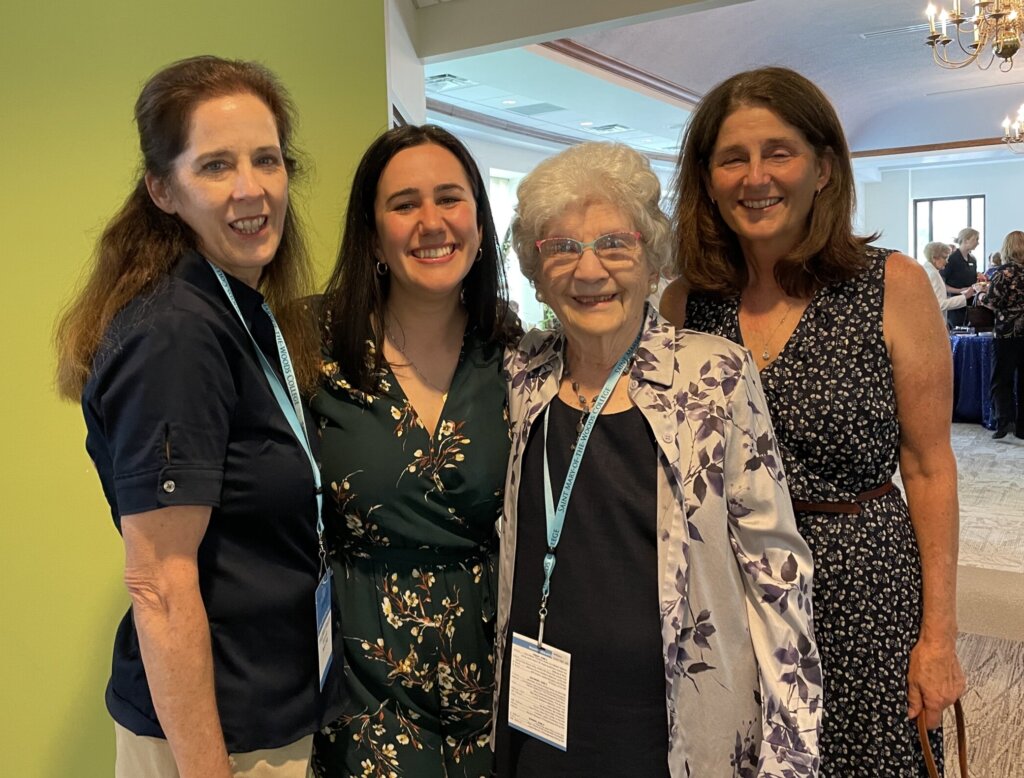 In addition to attending the Reunion banquet, Sarah and her family enjoyed activities like visiting the White Violet Center, the Alpacas and the cemetery to honor her friends who have passed. "We are just so happy to be here with her," added Emma.
"Every time I'm here, it truly feels like I'm back home. It just feels wonderful – especially having my girls here with me," Williams said.