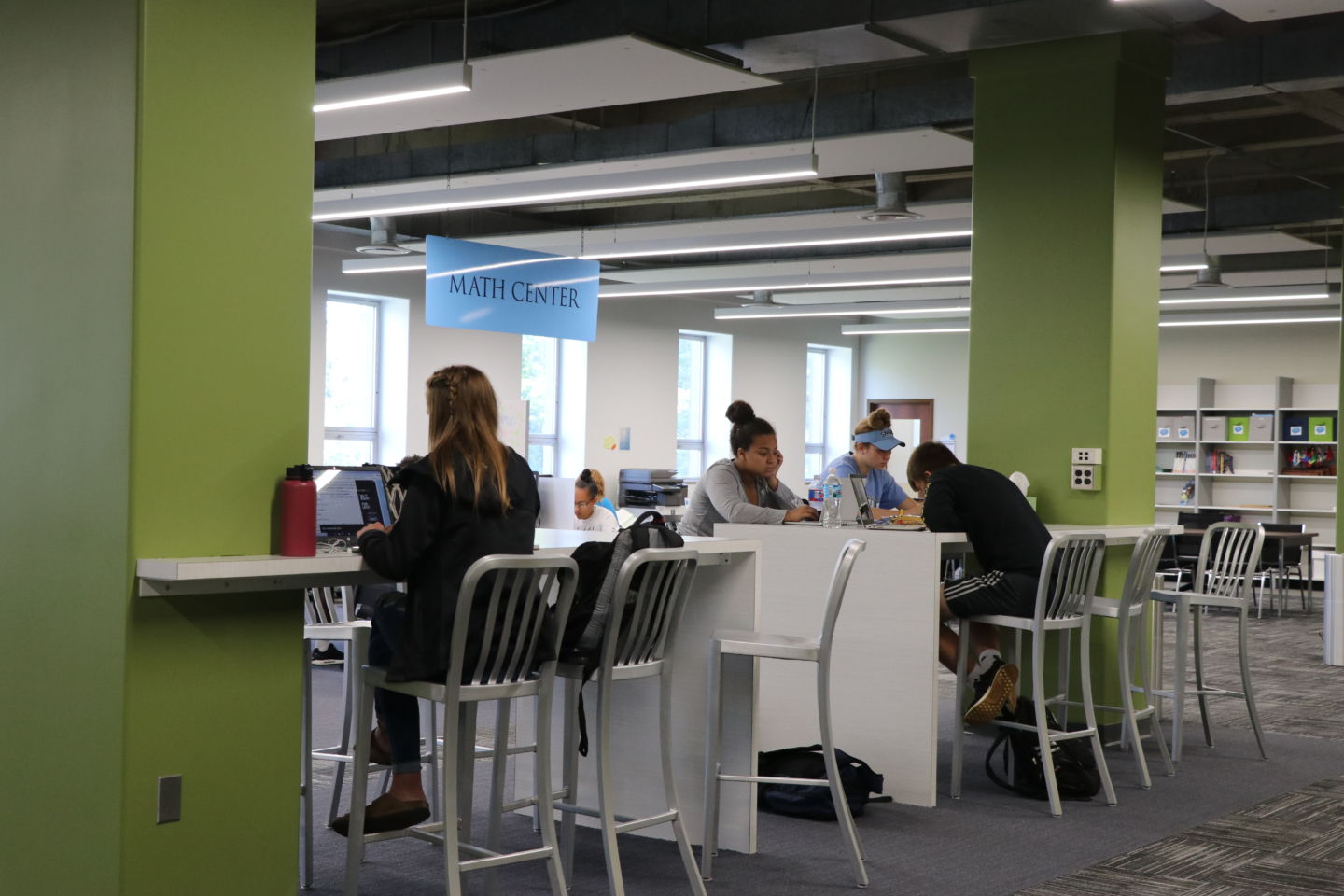 At the Learning Resource Center (LRC), students discover exceptional, personalized learning resource services to encourage student success. Whether your educational experience is on campus or online, you'll find personalized instructional support to help you reach your goals.
Who uses the Learning Resource Center?
The Learning Resource Center is here for any student with a desire to improve their grades. The LRC offers help with a range of academic support services including study skills, writing, math, time management and more. The LRC offers a variety of seating configurations to provide a comfortable atmosphere for individual study and group work. We are located in the north wing of the Rooney Center on the second floor during normal library hours.
Writing Assistance Hours
All Writing Assistance will take place online for the duration of our online-only class format.
Contact WritingCenter@smwc.edu for assistance.
Academic Support Team
The Academic Support Team is a one-on-one partnership between designated, experienced faculty and staff members and individual students in need of additional academic support. Such students include those who want to take advantage of additional assistance, those deemed at-risk or those with probationary status. In addition, Woods Online students receive academic assistance through the Virtual Academic Support Team (VAST). Experienced faculty and staff members mentor the students to help them reach their academic goals. Contact Learning Resource Director, Christy Gunderson.