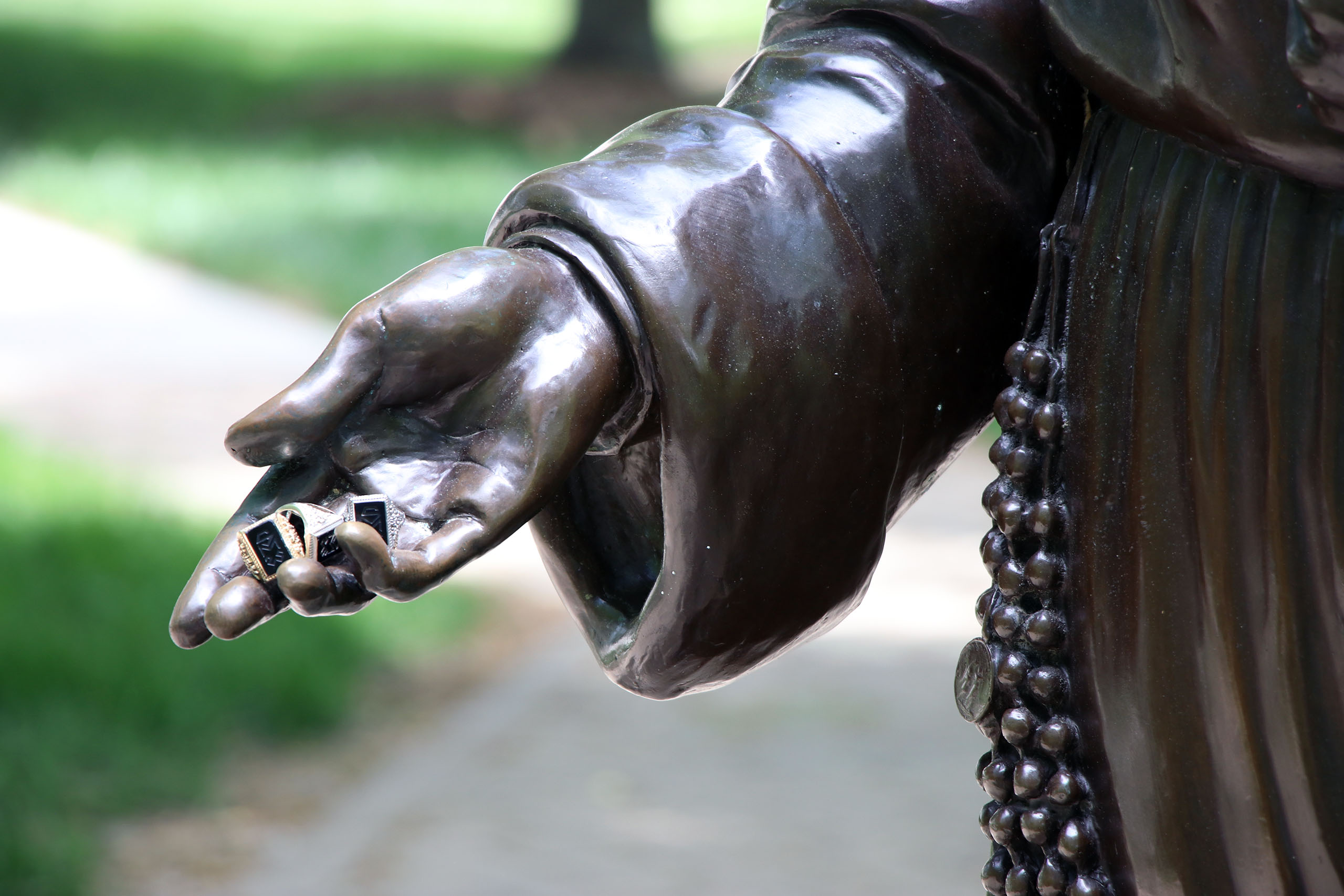 Growing in faith and community
Spiritual growth in college is pivotal, and an enthusiastic, vibrant community for students to share and develop in faith together will help create a great foundation for that growth. Saint Mary-of-the-Woods College Campus Ministry is a Catholic-based ministry that serves students of all faiths. We provide a welcoming community atmosphere, peer support and education of spirituality, social justice and religion. This ministry encourages lay leadership, faith ownership and social justice outreach.
SMWC's campus ministry program is a balance between tradition and progress. We draw from the rich history of The Woods, but we don't dwell on it. We use it to propel us forward and continue looking for new and exciting opportunities for students.
Like SMWC Campus Ministry on Facebook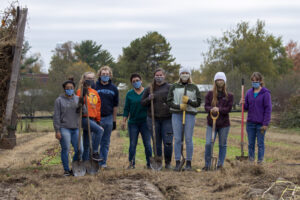 Service Opportunities
At SMWC, we believe in empowering students to transform themselves and their world. Service is at the heart of this mission. Campus Ministry offers many opportunities for students, faculty and staff to be an active participant in the community and providing assistance to others while working as a team — and having fun.
As a student, you'll have plenty of opportunities to volunteer. These are a few of the ways:
Through the White Violet Center for Eco-Justice, a ministry of the Sisters of Providence.
By joining alternative spring break and fall break mission trips
By attending student-planned special events sponsored by Campus Ministry.
By completing a service learning project. Campus Ministry helps students, faculty and staff find locations to complete service learning experiences.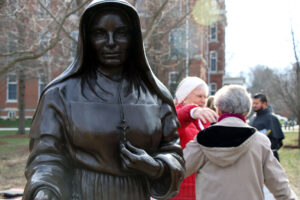 Request Prayer
In addition to service, prayer is also an important part of spiritual growth at The Woods. Campus Ministry welcomes prayer requests from the local and SMWC community. To request prayers, please e-mail campusministry@smwc.edu with the following information:
The prayer request
Your relationship to the College

Student and program (Undergraduate Campus, Undergraduate Distance, Graduate)
Faculty
Staff

If you want the request to be an anonymous request
You are welcome to join us for Mass at the Church of the Immaculate Conception 11 a.m. on Sundays and 11:30 a.m. Monday to Saturday. On holidays and days of special celebrations, the daily mass schedule may change. Please call 812-535-4531 or 812-535-2920 to confirm Mass times.