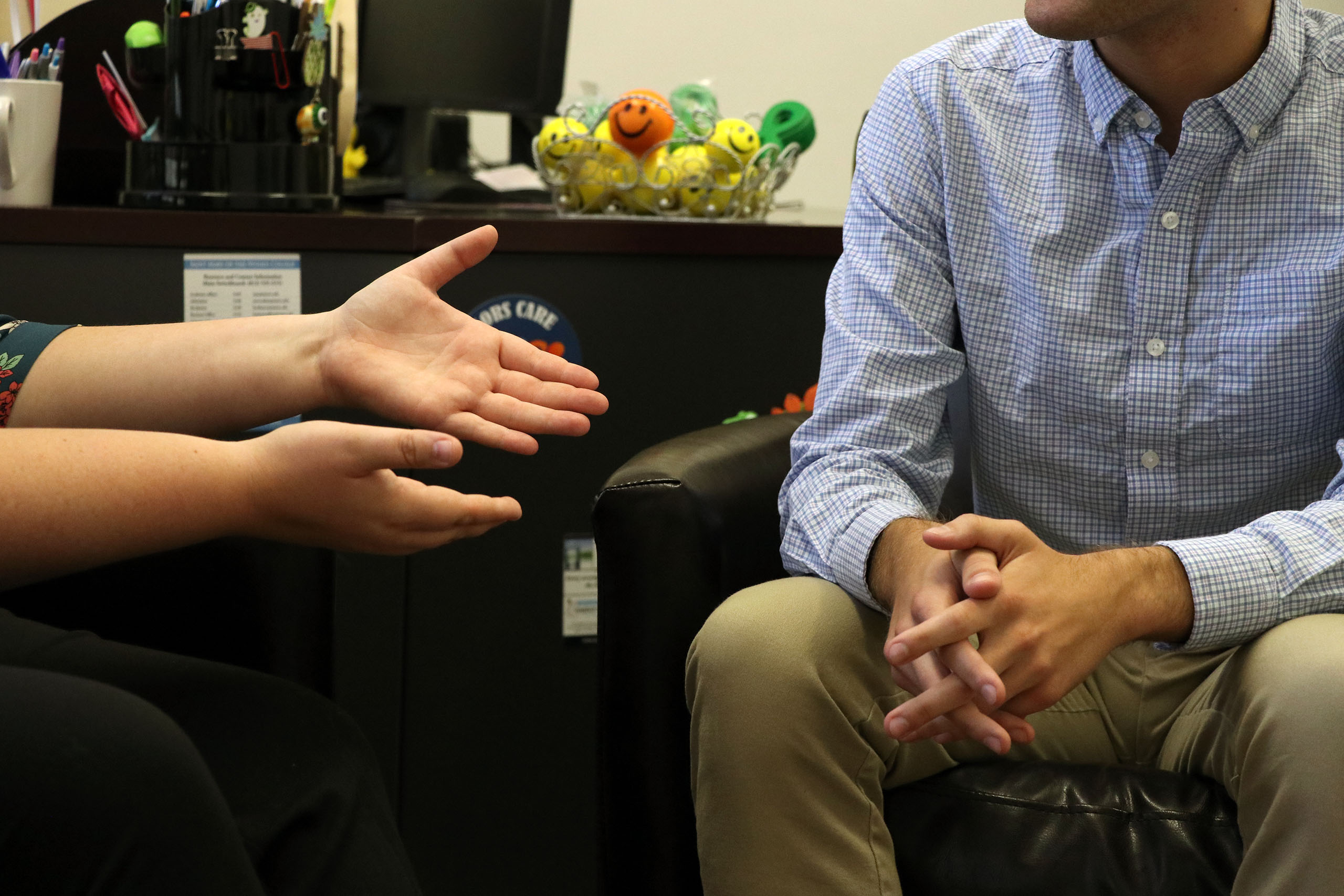 The SMWC Student Counseling Center offers a variety of free services to currently enrolled undergraduate students. These services include confidential individual and group counseling, crisis intervention, consultation services, preventative and psychoeducational programming, and community referrals.
Why Go to the Counseling Center?
Counseling Center staff work with students experiencing a wide variety of personal problems and conflicts. Examples of common difficulties that can be addressed by the counselor include:
Low self-confidence
Adjusting to college life and homesickness
Poor academic performance, including study skills and test taking anxiety
Relationship difficulties with family, friends and roommates
Balancing responsibilities- academic, personal and social
Career interests, abilities and goals
LGBTQIA+
Alcohol and drug use
Managing time and/or stress
Dealing with troublesome feelings such as depression, anxiety, loneliness, shyness, fear and anger
Food problems and eating disorders
Coping with sexual assault or rape
Coping with death and loss
Coping with grief
Concerns about helping a friend
Scope of Services
The SMWC Student Counseling Center is considered a non-urgent level of care for SMWC students. Students that may require a higher level of care than can be provided by counselor or whose needs may be better addressed elsewhere will be referred to a community mental health provider. These concerns can include psychosis, mood and personality disorders, mental health disorders that require a professional that specializes in that disorder, or inpatient treatment.
Confidentiality
All information gathered in counseling, including the fact a student has come to the Counseling Center, is held in strict confidence. No information is released to anyone unless:
The student requests in writing that the information be released
An immediate danger of serious harm to self or someone else requires that information be released to prevent harm from happening
Information about child, handicapped or elder abuse is revealed that must be reported to the proper authorities
Make an Appointment
Call 812-535-5102
Stop by the SMWC Student Counseling Center located in Le Fer Room 139
What to Expect at Your First Appointment
This session will be shorter than a typical counseling appointment (typically 30 minutes). At this session the counselor will ask you intake questions to help the counselor understand more of you what are experiencing. At the end of the first appointment, the counselor will work with you to create a plan that best meets your needs moving forward (individual counseling, group counseling, or referral to other campus or community resources).
Hours of Operation
Academic Year Hours
Monday – Friday 8 a.m. – 5 p.m.
Summer Hours
The Counseling Center is not open during the months of June or July. The counselor can still be reached via email to answer questions or provide referrals. Please expect delayed responses during the summer.
If there is a mental health emergency during the summer, please contact the Associate Vice President for Student Affairs, Aimee Janssen-Robinson. Aimee can be reached via phone at 812-535-5219 or cell at 812-261-8452.