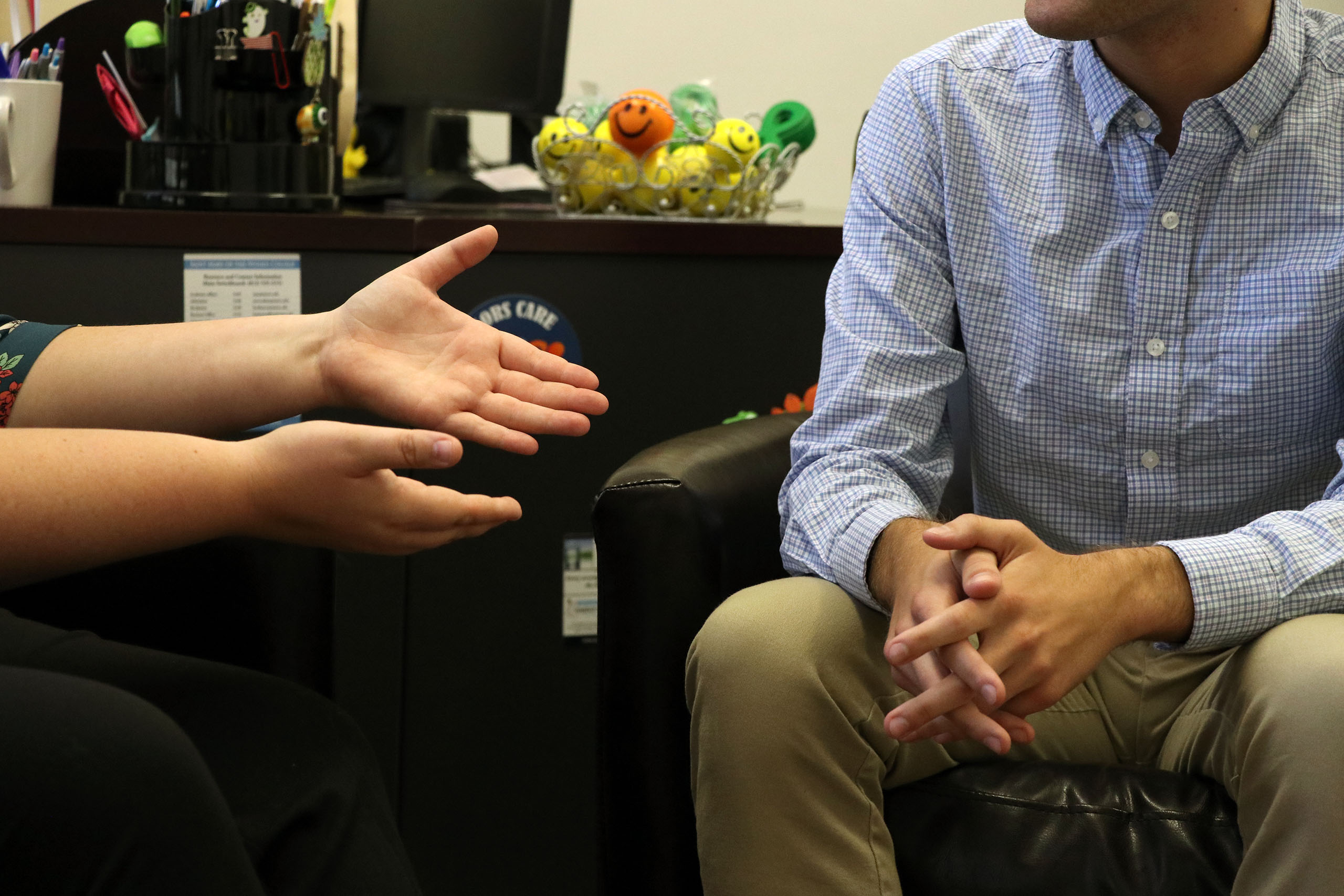 The SMWC Student Counseling Center offers a variety of free services to currently enrolled students. These services include confidential individual, couples, and group counseling, crisis intervention and consultation services. Consultation services and workshops are available to student groups, faculty, and staff.
Students are encouraged to call the Counseling Center office at 812-535-5102 to make an appointment for the initial consultation. If the counselor is not available, please leave a voice mail with your contact information. The counselor will attempt to contact you as soon as possible. Initial appointments are generally made within one week from the time the counselor is contacted.
Who is it for?
Any student who is registered for credit-bearing classes at Saint Mary-of-the-Woods College is eligible for counseling services.
What does it cost?
There is no charge for currently enrolled students for any of the services: counseling, group programs, presentations or consultations.
Why go there?
Counseling Center staff work with students experiencing a wide variety of personal problems and conflicts. Examples of common difficulties that can be addressed by the counselor include:
Low self-confidence
Adjusting to college life
Poor academic performance, including study skills, learning disabilities and test taking anxiety
Relationship difficulties with family, friends or romantic partners
Roommate problems
Balancing responsibilities- academic, personal and social
Career interests, abilities and goals
LGBTQ+
Alcohol and drug use
Managing time and /or stress
Dealing with troublesome feelings such as depression, anxiety, loneliness, shyness, fear and anger
Food problems and eating disorders
Dealing with sexual assault or rape
Dealing with death and loss
Concerns about helping a friend
How do I make an appointment?
Appointments can be arranged by calling 812-535-5102 during Counseling Center hours, coming by the office, or through email. At other times, a message can be left on voice mail. The student will receive a return call to help arrange the initial visit.
Is it confidential?
Yes. All information gathered in counseling, including the fact a student has come to the Counseling Center, is held in strict confidence. No information is released to anyone unless (a) the student requests in writing that the information be released; (b) an immediate danger of serious harm to someone requires that information be released to prevent harm from happening; or (c) information about child, handicapped, or elder abuse is revealed that must be reported to the proper authorities.
Contact the counselor