Parking Map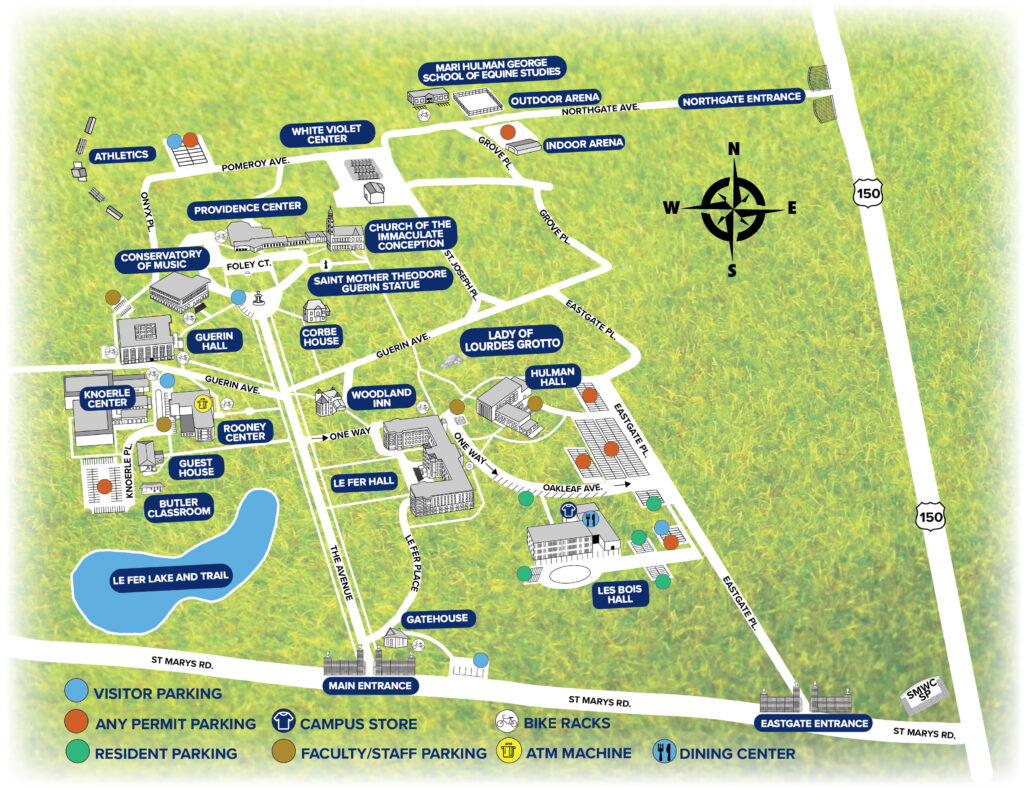 ---
Campus Trail Map
Trails are for non-motorized uses including walking, running, bicycling, horses.
Most trail markers are painted on sidewalks, roads or concrete pavers, level with the ground.
St Joseph's Trail and Cosmic Walk markers are on trees or posts.
Foot traffic only on St Joseph's trail.
All pets must be on a leash.
All other users must get off the trail to let horses pass.
Please do not feed the animals.