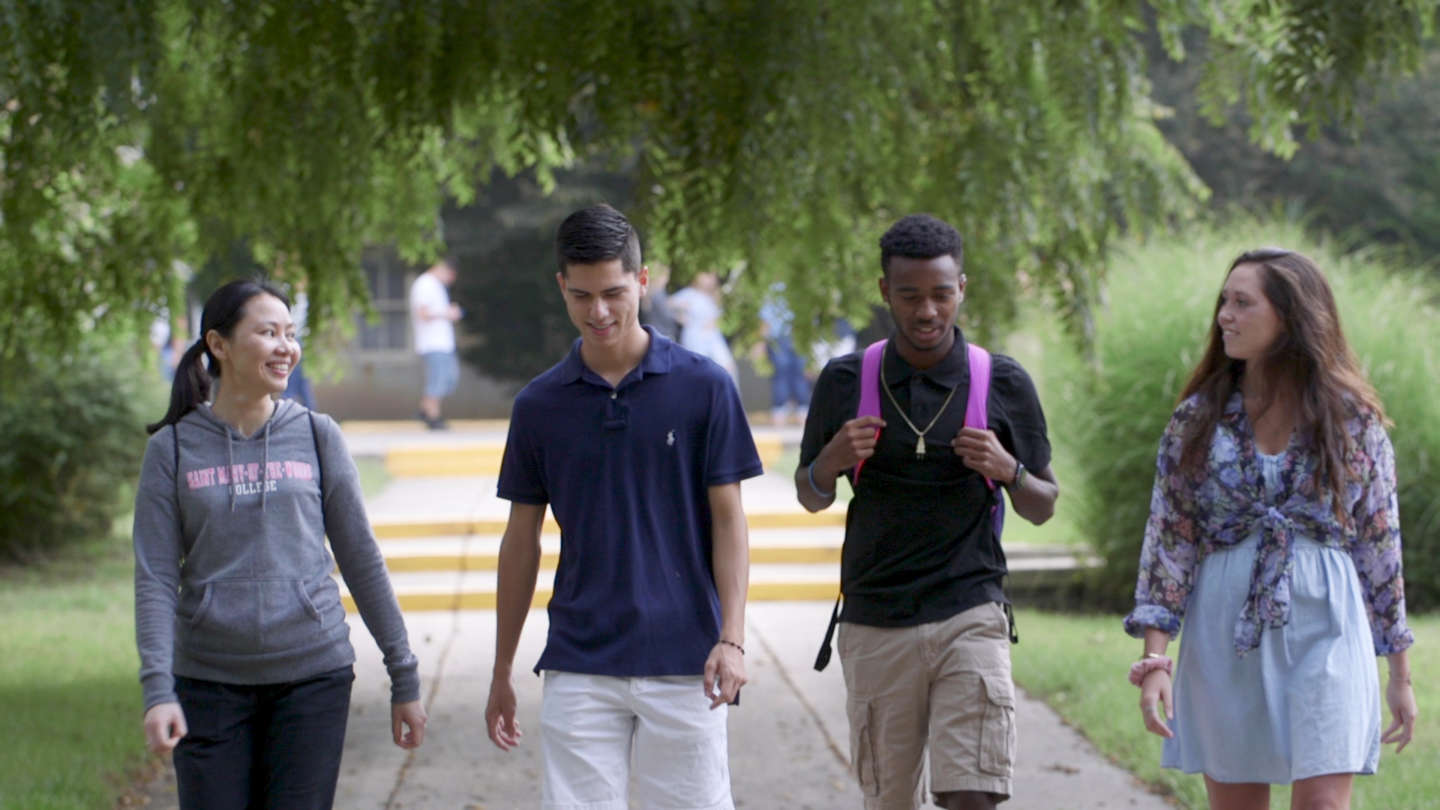 Admissions
Which Type of Student Are you?
"I chose The Woods because I felt I could get a desirable education with much aid and encouragement from my professors. I also felt our Provident God led me here. Choosing The Woods was the best decision I made."
Anna, media arts major
Campus Undergraduate Student
"I saw Saint Mary-of-the-Woods as a place where I can grow academically and in my faith. Being a small college was also a big draw for me. You're definitely not just a number here."
Elizabeth, elementary education major
Campus Undergraduate Student
Admissions Events

The college will award Saint Mother Theodore Guerin Scholarships to first-time freshman nationwide who have used their unique experiences, aptitudes and abilities to make a difference in their local communities and beyond.