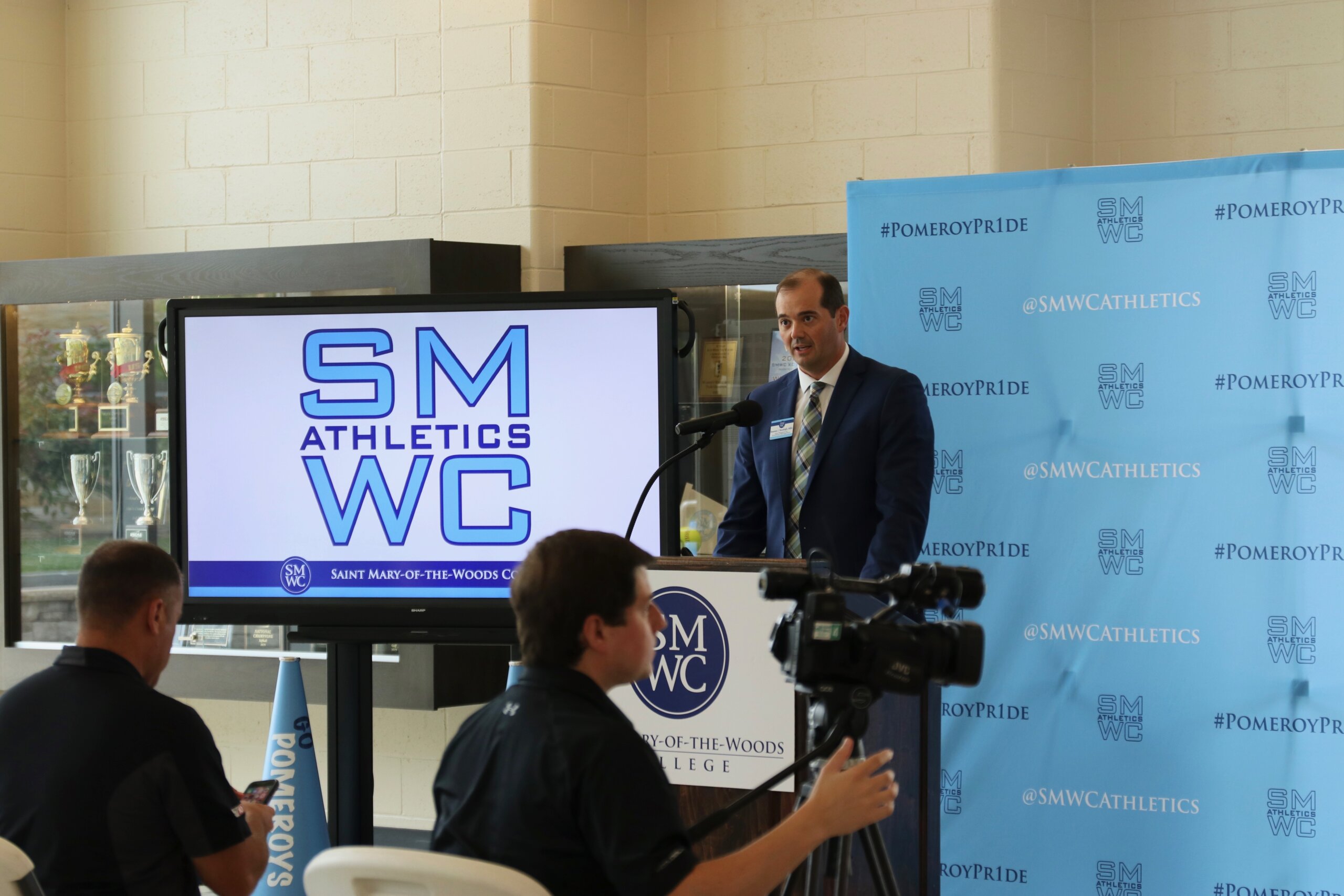 Marketing and Communications
The Office of Marketing and Communications works to enhance, strengthen and manage the Saint Mary-of-the-Woods College brand. We support the mission and vision of the College with strategic communications for students and their families, faculty, staff, students, alumni and community partners.
Media Relations
We share the many stories of SMWC with local, regional and statewide media. We promote stories that align with our brand, enhance the College's reputation, expand our reach and support recruitment. Media and journalists should contact, BJ Riley, Director of Marketing.
Publications and Creative Services
Whether marketing materials or event invitations, our publications team bring The Woods to life. We'll ensure consistent messaging, while maximizing marketing and graphic design expertise. This team of designers, writers and photographers also create Onyx Anneau, the college magazine, filled with inspiring stories of our alums, faculty staff and students. Let us assist you in strategizing to meet your communications needs. Contact Kristy Fry, Director of Creative Services.
Public Relations
We work collaboratively with various departments to strengthen the Colleges' leadership position and heighten awareness of SMWC. In addition, we promote and publicize events, programs, achievements or initiatives to the campus community and beyond.
Social Media
Social media is all about dialogue, community, connecting with the audience and building relationships with The Woods. We collaborate and offer insight and ideas to departments looking to form or maintain an existing social media presence. Learn more about how to connect with us.
Web Services
Web Services are a primary marketing and communications tool for the College. We combine marketing, web design and technical expertise to deliver dynamic user experiences. These services include content management, web development, consulting, project management and strategies to enhance the College's web presence.
Advertising
The team helps to create and implement a recruitment focused advertising program to advance the College and enrollment goals. SMWC advertises through broadcast, print and online media.
Photography
As a faculty, staff, student or guest of SMWC, you may be photographed or videographed while on campus or at an SMWC event. These photographs and videos will be used for social media and marketing purposes. It is your responsibility to remove yourself from these situations where photography or video is being taken and/or notify the photographer/videographer directly if you do not want to participate or be in the shots.