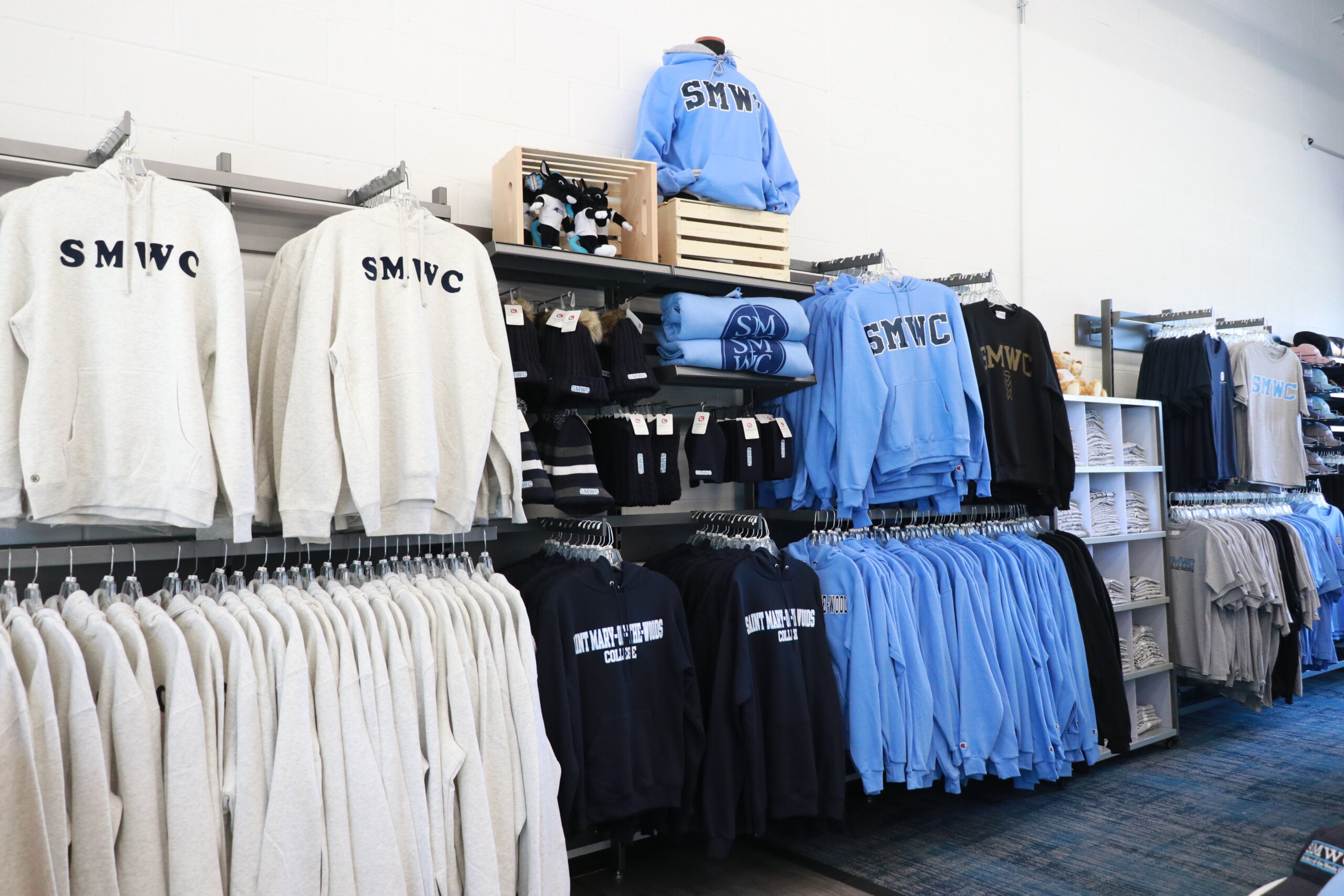 Your place for textbooks, accessories, supplies and Pomeroy gear.
Welcome to the Saint Mary-of-the-Woods College Bookstore. You'll find a wide selection of items including:
Bags
Blankets
Flash drives
Gifts
Graduation items
SMWC clothing
Snacks
Textbooks
Water bottles and more.
You always have the option to order online for delivery right to the bookstore – no shipping charge.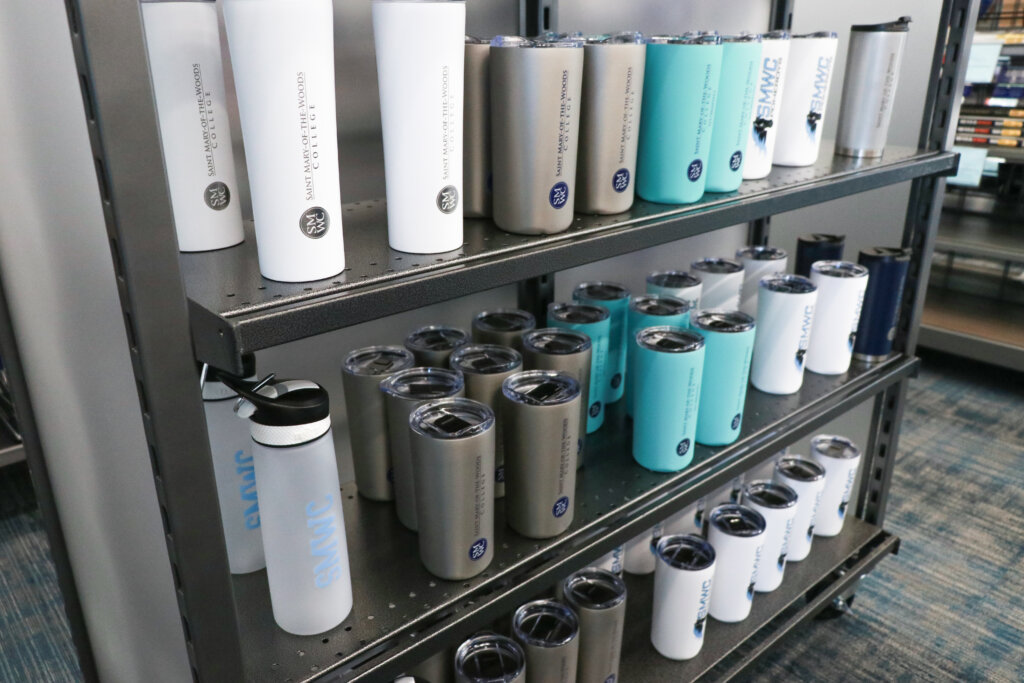 Textbooks
Print Textbooks are available to rent and to purchase new or used. Digital textbooks are also available. We will buy books back in store or online.
Order Your Woods Ring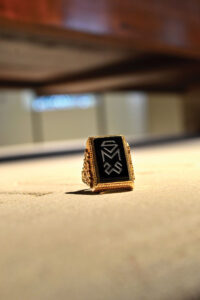 And when you start planning for Ring Day, we'll help you every step of the way with one of our most time-honored traditions – the Woods Ring. You will try on a real Woods Ring to determine size and metal preference. Choose from yellow or white gold, yellow or white Aztec, or sterling silver. Learn more about the tradition of the Woods Ring.
Graduation
You'll find graduation announcements, diploma frames and gifts.
Contact us
Email: smwc@bkstr.com
Phone: 812-535-5228
The bookstore is located in Le Bois and is operated independently by Follett Higher Education Group.